The Pet Whisperers
Know Where Your Precious Pets Are at All Times with Tractive
A little peace of mind when it comes to keeping your precious pets safe is worth its weight in treats.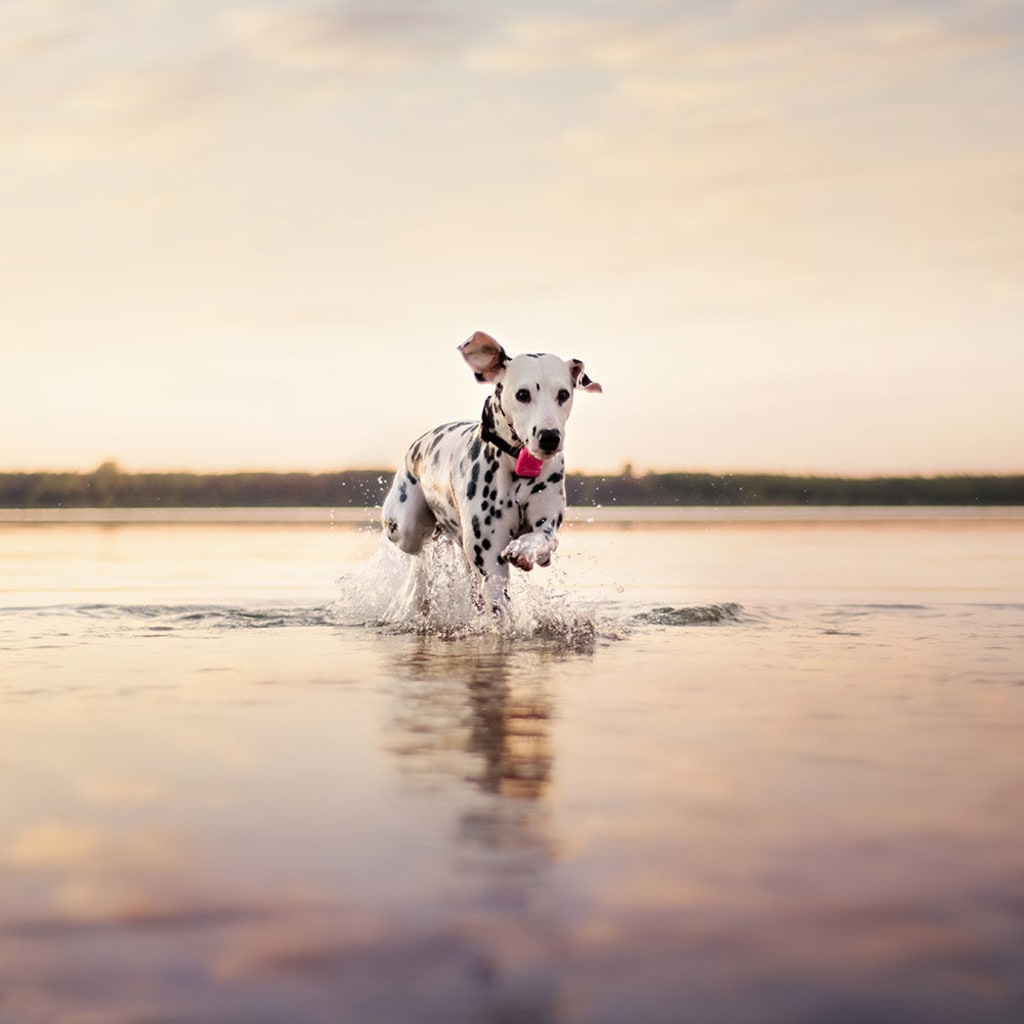 I can confidently say that I have more pictures of my dogs than I do of my family on my phone. It's not something I'm very vocal about, but it is something I'm pretty happy with. I mean, with faces like those? Come on.Being the neurotic person that I am though, I'm stuck turning over thoughts in my head about how they must be bored at home alone all day. Occasionally too, all the horrible things that can happen to them if a short circuit were to light the curtains on fire or if someone broke into my house pop into my head and send me into an absolute panic. They are just tiny dogs! And though these worst case scenario thoughts are horrific, they make me worry about the safety of my pets.
Admittedly, my parents just surrounded the house with new fencing. This does give me some comfort, but what if, God forbid, they were to escape? I could never catch the Shepard/Chow mix (even if I wasn't desperately out of shape), and even the Cairn would give me a run for my money, squirrelly little fella he is. Thinking about this while looking into fire-retardant fabric spray on the internet, I stumbled across blogs dedicated specifically toward pet safety. Here is where my journey with Tractive began.
Okay, so I know I need to get back into shape for my health's sake, but that's not going to stop hundreds of millions of years of evolution. If your dog was to bolt out the front door in pursuit of a rabbit, you'd have to be Usain Bolt to even think about catching them. Not only that, but smaller animals are shifty! Have you ever tried cornering a cat? Highly unrecommended. Hiding under cars or in wheel wells, busting through screen doors of other people's homes, or even getting stuck in sewer grates are not unheard of when your pet has flown the coup. When you lose sight of them, what are you supposed to do?
I never felt more secure of my pet's wellbeing than when Tractive's GPS tracker came in the mail. I quickly activated the premium subscription plan (I always try to follow Mark Cuban's advice of buying in bulk and on sale whenever possible), set the perimeter of the virtual fence on the app so that my phone wouldn't blow up every time my mixed pup moved from the bedroom to the living room, and hooked the device onto their collars.
Live Feed and Sharing Capabilities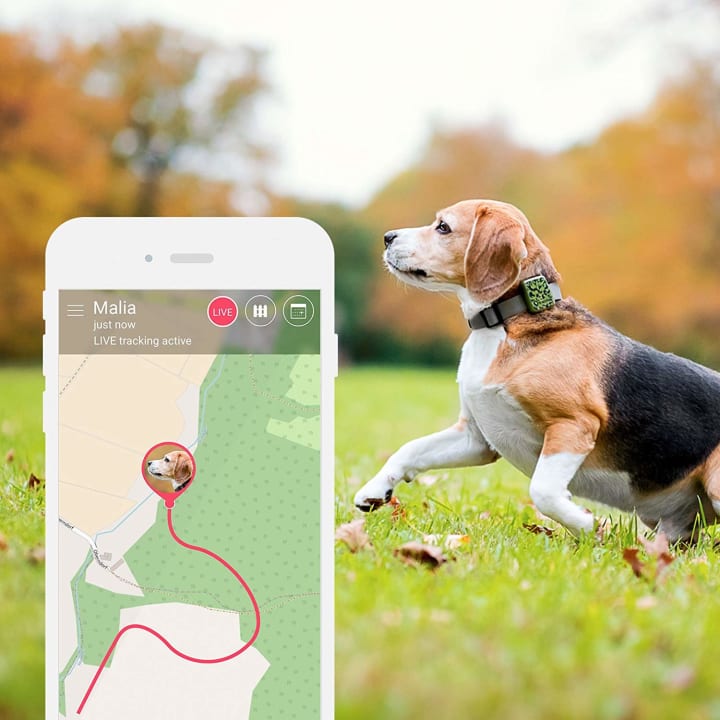 Story time: My sister once owned a cat. Jenny was and always had been an indoor cat her entire kitten life, never venturing out much from my sister's room unless she has hungry or had to use the litter box. Then one day, one of us left the backdoor open. As my brother and I were returning from the neighbor's house, we saw her nosing around the opening, getting a feel for what freedom could be like. She saw us coming and quickly scampered inside, so we didn't think anything of it.
I guess at one point or another though, Jenny got more used to sitting by the door, watching what was going on outside while my father was working on a project or we were messing around with the basketball. As she got more comfortable, so did we, and we let her start going outside. We figured since she never missed a meal, she'd have no reason not to come back, and she even lived the mostly-outdoor-cat lifestyle for a few years. That is, until we got a dog. And you know that age-old adage about fighting like cats and dogs? Well, let's just say that Jenny started hanging out outside a lot more frequently. So much so in fact, that we figured out, even more years later, that she had practically been adopted by the crazy cat lady in the neighborhood. Had we had Tractive at the time though, we could have quelled her fear-induced retreat from her loving home, organizing a household search party, and bringing her safely back to live the rest of her days in my sister's room, just like she had when she was just a kitten.
Amenities
What really sold me on the device was how user-friendly it is. The device is lightweight enough to not burden any pet over nine pounds, is 100 percent waterproof (and shock resistant), and has a rechargeable battery of up to 5 days of life, depending on usage. Though Tractive can easily be used as a fitness tracker for your pet and the device's battery recharges in less than two hours, the real advantage of owning this product is in its sheer ability to pinpoint where your pet has been and when. Even if your pet manages to get out and is gone longer than the battery lasts though, you can still utilize the location history on the app to see if there is a pattern or direction your furry friend has been or is headed to best inform your search. Then, as previously alluded to, you can share that information with any of your friends who may be helping you on your search, to keep an up-to-the-minute pin on your pet's movements as they get their taste of freedom. If every pet owner had this device, no longer would we see desperate pleas on Facebook, asking people to keep their eyes out for runaway loved ones.
I also happen to be a bit of a jet setter, but just because I'm away, doesn't mean that my neurosis goes on vacation with me. I anxiously anticipate the day when I am gone and I receive an urgent call to arms about finding either of my kooky dogs because they decided to do a solo tour of their neighborhood. Even if I get that dreaded Facebook message from my mother once I finally get onto Wi-Fi (if you don't want opt for a SIM card, the device is made for 3G tracking), I can easily open up the app from wherever I happen to be in the world, share my pets' location live, and feel assured that someone will be able to wrangle in those wild, domesticated animals sooner rather than later. A guilt- and stress-free adventure is significantly more possible for me now that I know I can enjoy it as much as my pets would enjoy a fresh taste of freedom (despite how miserable it would make my family as a whole).
Tractive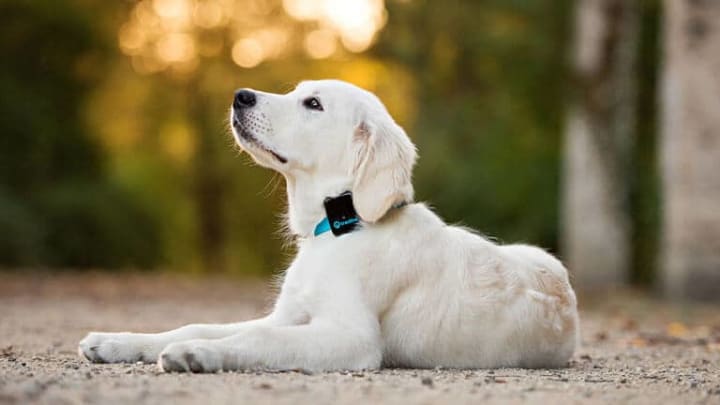 As much as we love our pets, they can act unpredictably and instinctually at any given moment. Whether you like to let your dog off the leash, have an outdoor cat, or just enjoy the comfort of knowing your fur babies are safe from the evils of the outside world, Tractive will provide you a safe space to rest your anxieties.