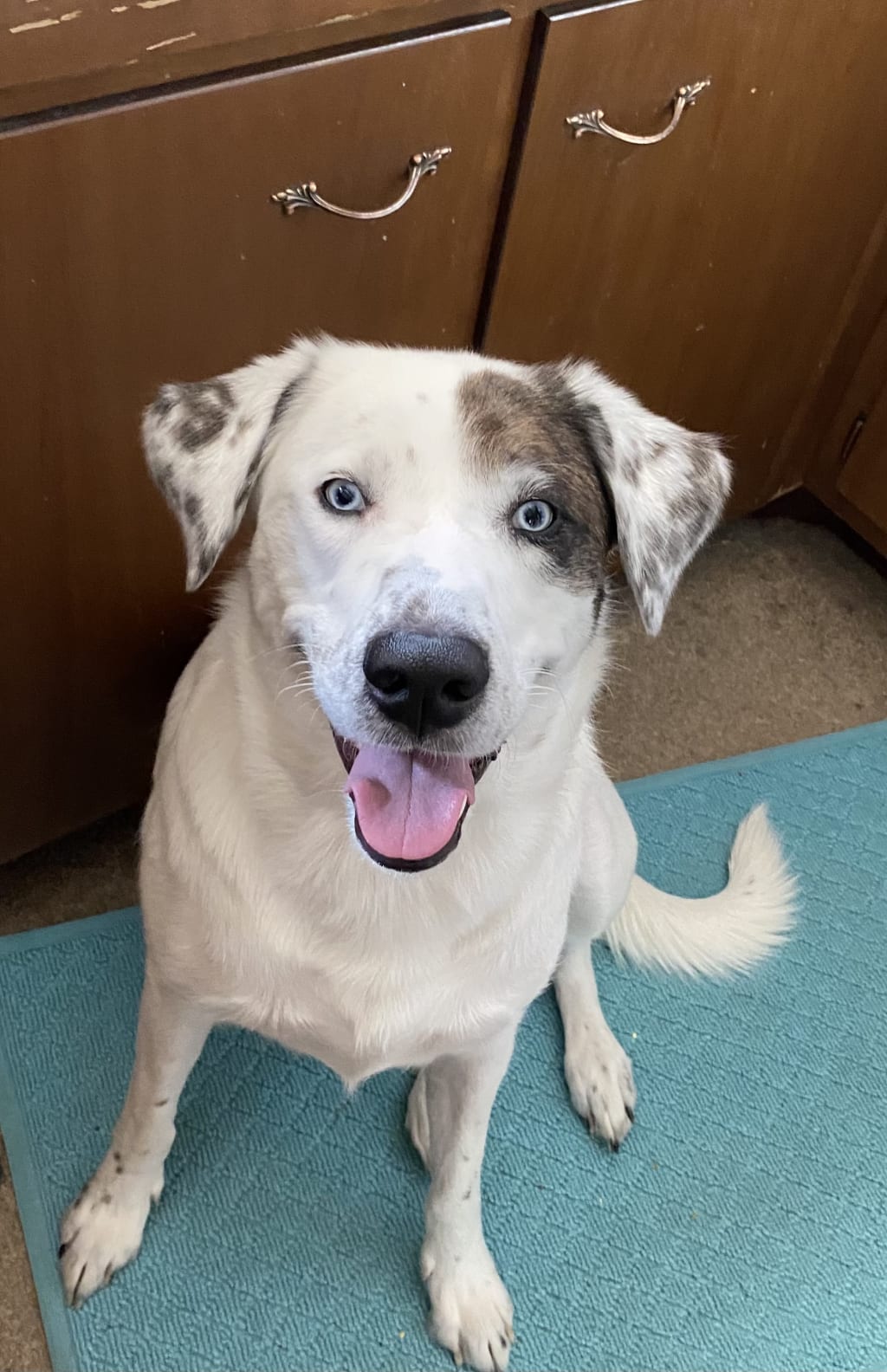 Maeberry
It can be difficult to want a dog in Bozeman, Montana. But that is exactly what I did. I ached for an animal to love, to spend each day with, to care for and fill my heart. I searched for months to find my perfect pairing, but every dog was either already adopted, or had a wait list a mile long. It broke my heart to watch the days go by as I got further and further from my dream. Finally, I stumbled across a beautiful black lab in Billings and I felt as though it was meant to be. I eagerly awaited a response, and was flooded with disappointment as he told me she was already spoken for. All I could imagine was that I would never find a dog that was perfect for me.
A month went by, and I gave up on my search. Convinced it was not the right time for me. Although sad, I pushed on with my life and put my focus elsewhere. This worked for awhile until one day I came down with the flu. As I lay in bed, weak and tired, I casually browsed for dogs in search of a home. This is where I came across a beautiful white and spotted lab catahoula mix. With a litter of puppies all in need of a home, I took one look at this picture and fell in love with the only female available. I was ecstatic when they said she was mine. In the same day, the man with the lab in Billings called to say that the previous owner never showed up, and the puppy was mine if I still wanted her. I was torn, in love with the traditional black lab, but something felt so right and meant to be about this unique adventure with a breed I had not been exposed to. Although I longed to take them both, I settled on the labahoula and my life has been amazing ever since. Lady Mae, Mae for short, quickly became my soul dog. Understanding me in ways no other person or animal ever has. My shadow beneath my feet, always on the same page, we move as one. Where I go, she goes. My protector, running buddy, hiking partner, tug-of-war competitor, and true best friend, we exist together. At my office, she lays beneath my feet. At home she sleeps at the foot of my bed. Always working to protect me after experiencing so much herself, I also feel obligated to protect her. Something I have not always been able to do.
As a puppy, Mae possessed a lot of excitement for new experiences. She loved, and still loves, playing with other dogs. Excitedly, I took her camping with my large extended family where many dogs were there to play. After the first day, everyone was having a great time, and I felt content that Mae had so much love and happiness around her. Then suddenly, that changed when I heard the yelps that I knew came from my dog. Calmly, I walked over and used all my strength to pick her up from the center of a herd of dogs that had surrounded her. I pressed her to my chest and carried her inside the nearest camper. There, I saw and heard what had happened. In the midst of her playing, she caught her side on the edge of a camper and it ripped her open completely. As she bled profusely, I clung to her and cried, awaiting for the emergency vet to show up. Once he got there, the tragedy was far from over. Mae needed multiple surgeries after that and nearly died from an infection. I spent weeks sleeping on my bathroom floor as she hid away in the coolness that the bathtub offered. I believed I was going to lose her, and lose a part of myself. I accepted the fact that I would never be the same and tried to comfort her in her last few days. I said my sweet goodbyes. But then, a true miracle happened. The medication began to work, her fever broke, and I vividly recall the first time she wagged her tail and licked my face after the two months of sickness and heartbreak. That one kiss, I knew she would be alright.
I am forever lucky and blessed to still have my shadow. I bask in her brains, her beauty, her adventure, and most of all her unconditional love. We are closer than ever, bonded at the soul. Although I wish the tragedy had never happened to her, I take it for what it is and accept that our love is deeper because of what we endured together. Every award or appreciation out there, Mae deserves. She went through hell and back and is still the sweetest most bubbly puppy I have ever known.
Reader insights
Be the first to share your insights about this piece.
Add your insights