I Hold a Bull's Penis Each Evening
It's the Only Way to Make My Dog Happy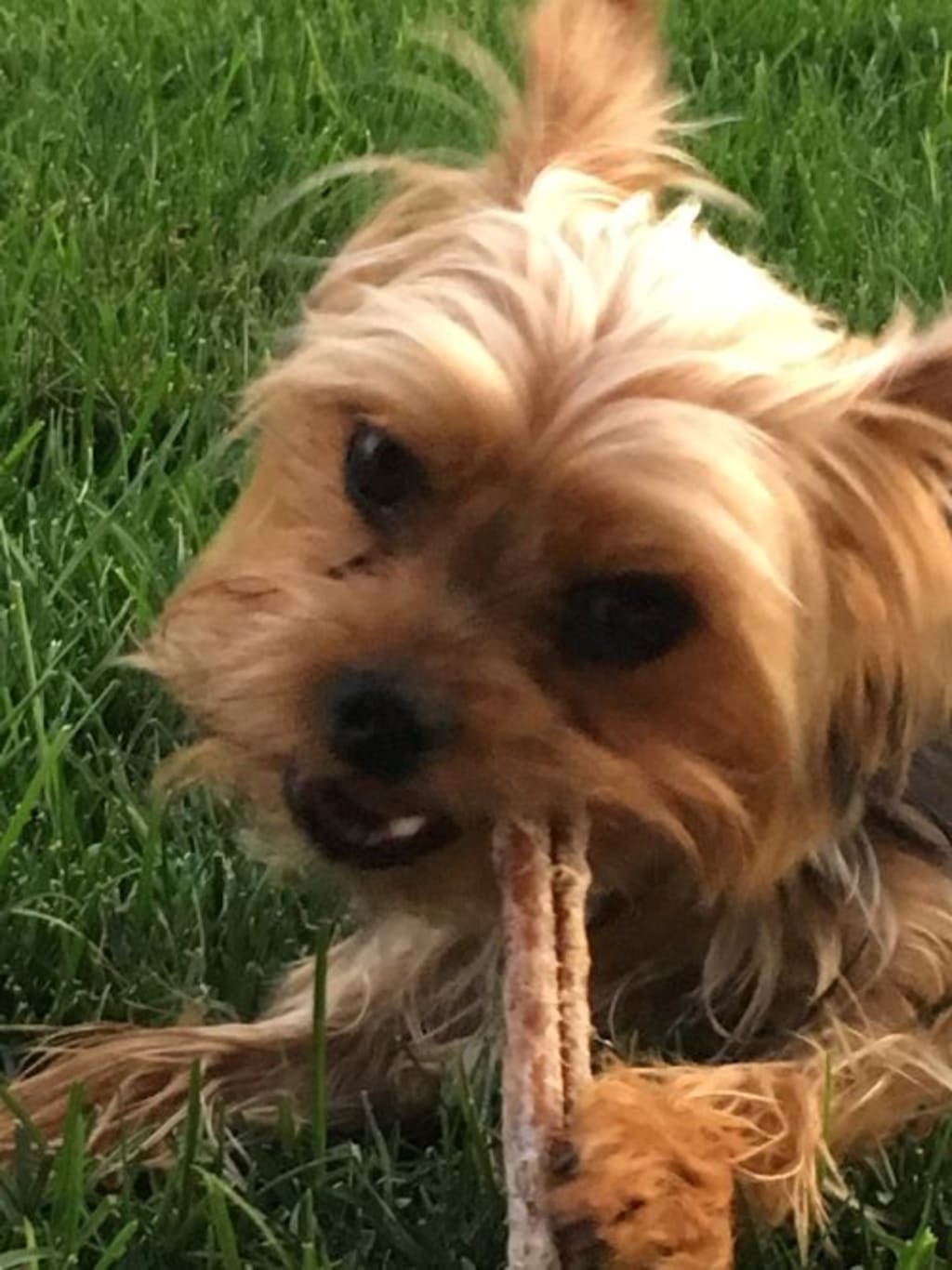 Taken on iPhone
My dog is spoiled rotten. She only lays on her right side, expects me to stretch out on the floor of my closet to rub her tummy every morning, and requires me to hold her bone each evening while watching TV.
Being a good dog mommy, I wanted to feed her quality food to build strong bones and sustain a healthy digestive system (probably listened to one too many commercials). Anyway, in the process of reading and learning about puppy rearing, I encountered an article warning of the harms of rawhide, so I immediately resolved to avoid that harm-inflicting chew.
A friend shared that her dog loved bully sticks, a healthy treat. While in Costco, what to my wondering eyes did appear (sorry, but it was the week after Christmas when this occurred) but a large package of bully sticks.
Done! I placed a package of bully sticks in my cart.
Life proceeded uneventfully while my puppy and I bonded.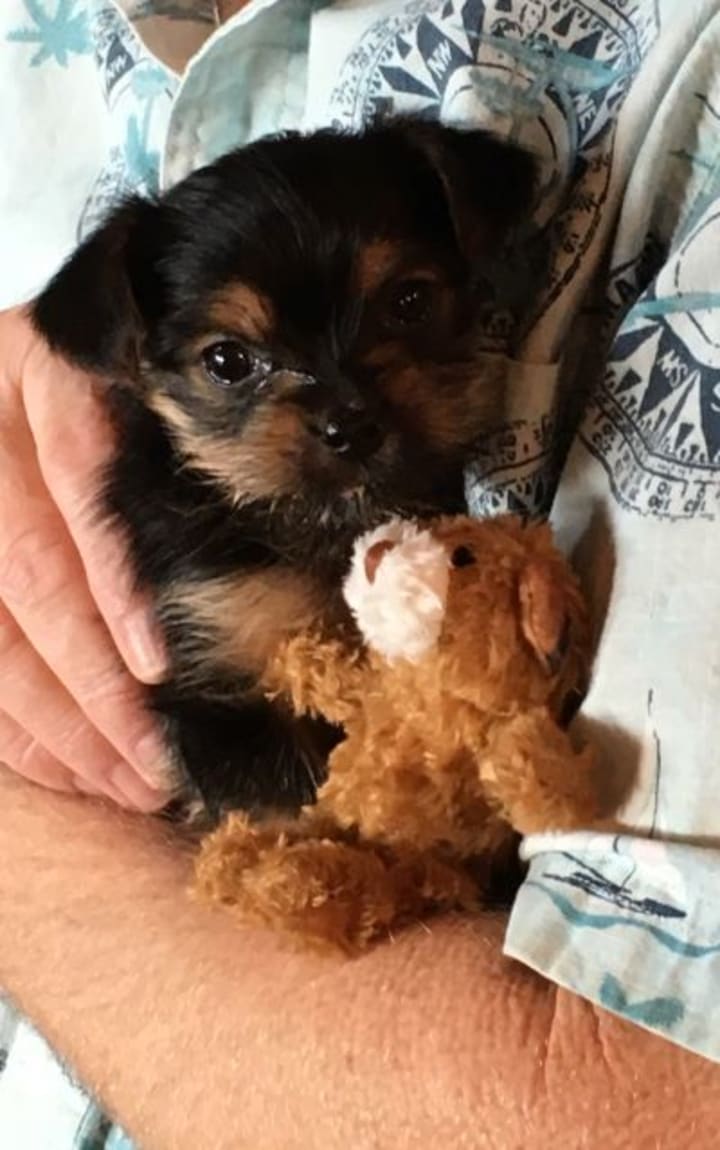 Remember I mentioned she is a little finicky? Using the word "little" might not convey my meaning. Her behaviors taught me why they call a female dog a bitch. She required me to hold her stick at night when she chewed it.
You are thinking, a dog cannot require me to hold a stick. True, but she is so cute, and when I didn't, she would toss it in the air repeatedly, claw on my pants and bark until I complied. What harm could it do?
No harm . . . at first
Then she learned that whining would drive me to do whatever it took to make her stop. If you are a parent, you understand. When the whining starts, you have two options: kill someone or comply. (I like to think this is a response prompted by love but know the real reason is to make the dull, high pitched, drawn out siren end.)
This became our nightly routine and again no harm until we ran out of her favorite treat. Thinking it an easy problem to remedy, I made a trip to Costco to discover; they stopped carrying bully sticks. How could this be happening to me?
I started exploring pet stores only to find when purchasing these delicacies outside a warehouse store, they are really (I mean break the bank) expensive. So, I explored financially sound alternatives. First, I had to determine what ingredients formed a bully stick so I would know what kind of substitute would be appropriate. I asked the employee at the store. What are bully sticks made from?
You do know what a bully stick is . . . don't you?
She paused. She turned red and seemed to be searching for words. Then she leaned in closer, looked around to make sure nobody else could overhear, and whispered, "bull's genitals."
I blurted out, "Like a bull's penis?" Probably a little too loudly because several customers turned and looked. She simply nodded.
OK. I started searching for a substitute for a bull's penis only to discover Googling "bull's penis" prompts strange responses, and it is an uncomfortable conversation to initiate with a stranger.
After completing my research, I determined they cost more money initially, but they last longer than any other treat I could find. Therefore, I decided they are the best buy for my money, unfortunately! Who knew a bull's penis would have such longevity!?
It didn't bother me when I thought I held a bone from some other animal body part, but with what I now know, it just doesn't seem right. But Dagney is happy, and you know the saying, "If the dog ain't happy, ain't nobody happy."
Brenda Mahler writes on Vocal Media, Medium, and sometimes posts to I AM My Best!
Follow me to read about family, parenting, writing strategies, and whatever sparks creativity. Or check out my new book, Lockers Speak, available on Amazon.
dog
About the author
Stories about life that inspire emotions - mostly humor.
Lessons about writing based on my textbook, Strategies for Teaching Writing.
Poetry and essays about the of art of being human.
I write therefore, I am.
Reader insights
Be the first to share your insights about this piece.
Add your insights