Humor, Mental Health, Education- Dogs Make Life Better
A publication for readers who love dogs
Image from author's photos.
As a child our family always owned a large, black lab. We accepted him as part of the family but in those days, dogs served the role of a step-child in a Disney movie. He lived outside, ate regularly, slept in a doghouse, frolicked with humans when they appeared but wasn't an integral part of family life. Now as an adult, I realize how life could have been better - for the dog and our family.
Ever since we married, Randy and I have had a dog in our family and often two. They lived in the house, slept on the beds, waited at the gate for the children, and greeted us when we walked in the door.
When our children grew up and moved out, they adopted dogs into their families and our dogs became our children. In fact our daughters protest we love our little girl, Dagney, more than we love them. I wink and reply, "Well, she doesn't ask for money, eats everything on her plate, and takes up less room." When we travel we send pictures of Dagney to the kids to make them jealous.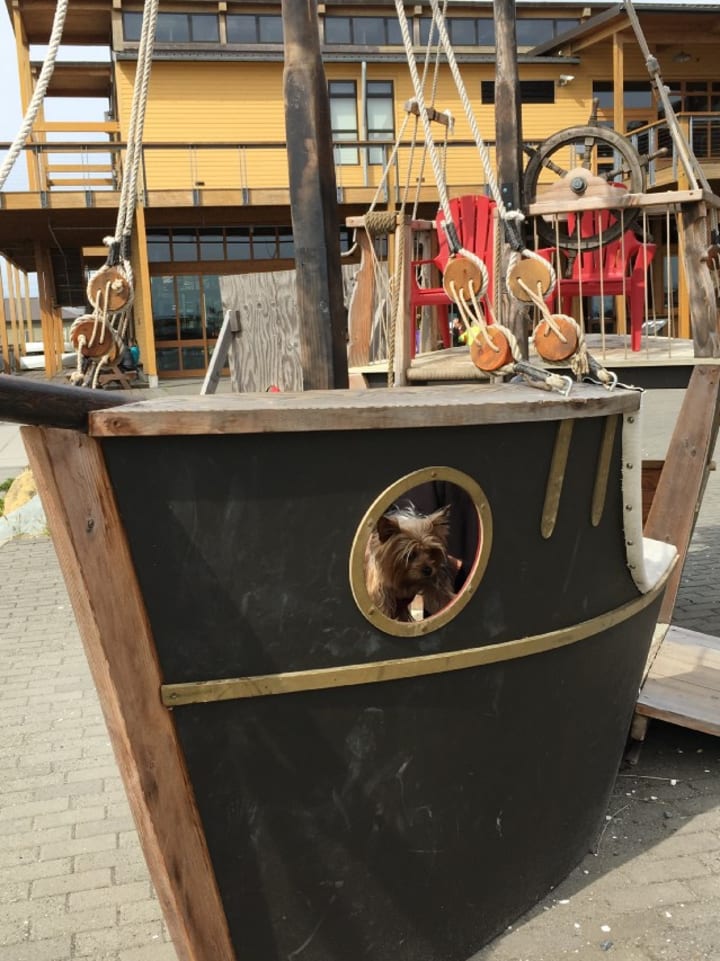 So when I retired from teaching English and started writing, it only seemed natural to include Dagney as one of the main characters in my narratives. Always believing we write to understand our thoughts and emotions, as words filled the pages about Dagney, I realized her importance to our lives. She makes life better by offering daily doses of humor, strategies for positive mental health and education.
Doing it Doggy Style, is a collection of stories sharing the impact dogs have on our lives. Humans make life too complicated. If we want to appreciate life, watch a dog for day. They don't over think problems, perseverate on the impossible, worry about outcomes, or hold back affection. They see what they want, sniff it, lick it, roll in it, and accept it.
As this publication has grown, I have discovered a problem with starting my own publication. Nobody knows it exists unless it is advertised. Therefore, I share with you Doing it Doggy Style.
Humor
There is never a boing moment with Dagney in the room. Randy and I can simply sit and watch her to increase our happiness index. The discovery that sharing her antics would make others smile gives me a purpose to write while preserving memories for the future. I have discovered stories work better than a photo album to reflect on events from our past. Knowing that someday our little girl may no longer be with us, it is refreshing to know we will always have her stories.
• At the time, I wasn't laughing when Dags chased the skunk out of our yard, now I can find the humor.
• Learning the ingredients of a bully stick, the bone I hold nightly while Dagney chews, still makes me giggle.
• Sometimes thinking of events as the dog would tell the story provides a new perspective on a daily function.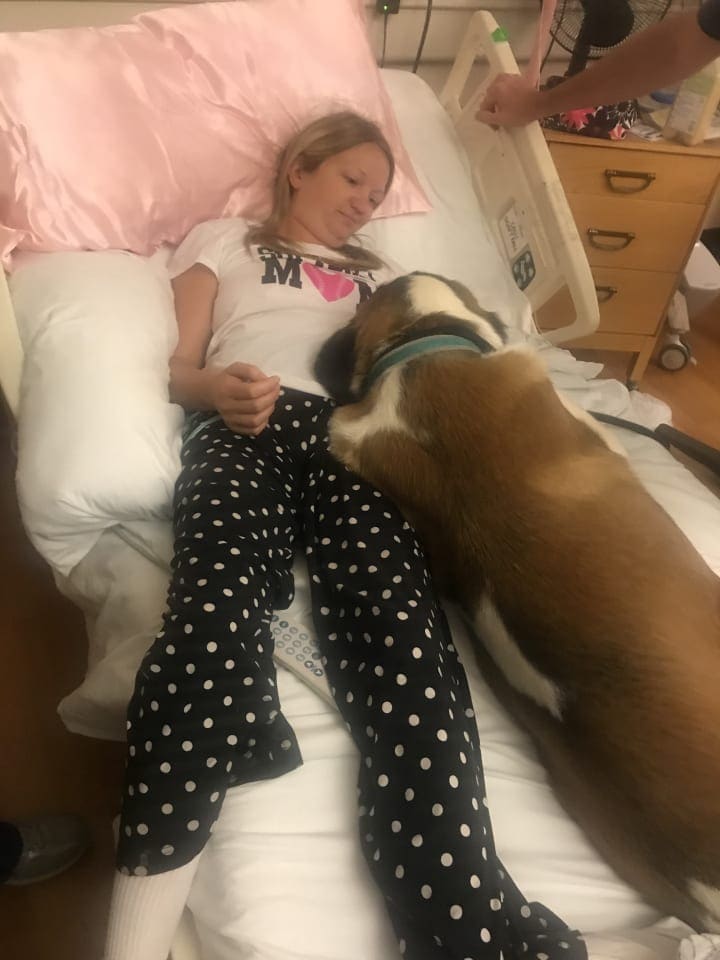 Mental health
It's important to take care of yourself. A person can only support others if they take care of their own needs. That's why airlines instruct passengers to place the oxygen masks on themselves prior to assisting small children. Parents tend to respond quickly to their kids' needs at the risk of ignoring their own mental and physical health. However, if this impacts their ability to respond positively and quickly when needed, the long-term outcome will be the opposite of what is desired.
Animals possess natural instincts to protect themselves from harm. Human parents have similar instincts; however, often do not take the time to perform the necessary rituals to protect themselves so they can be available for their children. Dogs seem to have perfected behaviors that with practice can help humans improve mental health.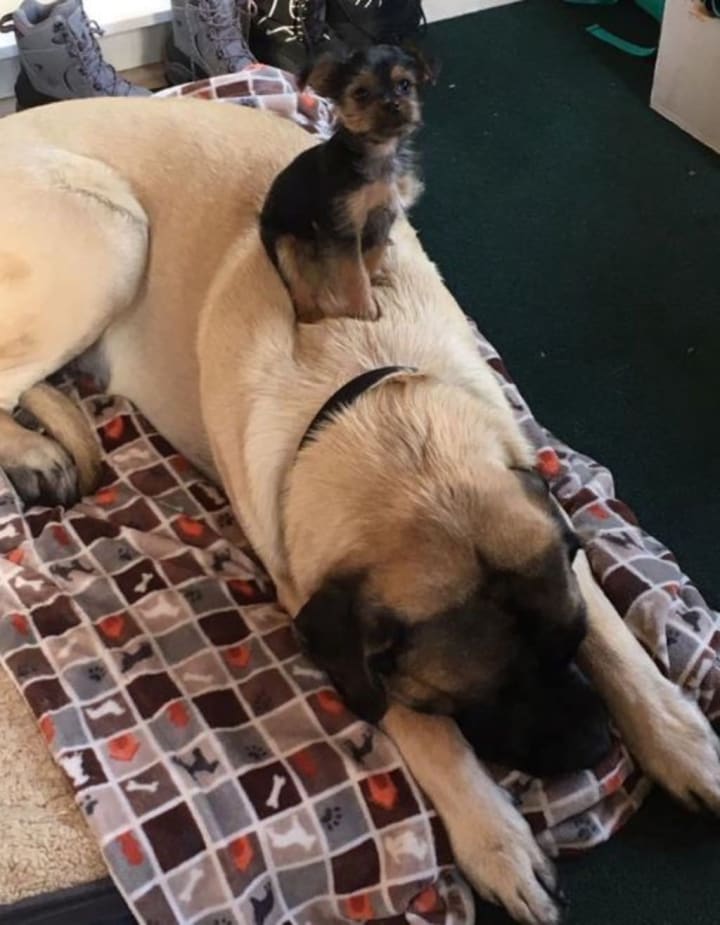 Education
If we lived in a world where dogs ruled the world, life would be more peaceful. By observing a dog, I learn something new daily. They are accepting, nonjudgmental, and supportive.
Dogs are people too — kind of. They deserve love and compassion and by giving to them, we receive so much in return. I invite you to Doing it Doggy Style. Please visit and leave a message.
Subscribe if you want to be notified when new posts are added.
dog
About the author
Stories about life that inspire emotions - mostly humor.
Lessons about writing based on my textbook, Strategies for Teaching Writing.
Poetry and essays about the of art of being human.
I write therefore, I am.
Reader insights
Outstanding
Excellent work. Looking forward to reading more!
Top insights
Excellent storytelling

Original narrative & well developed characters

Expert insights and opinions

Arguments were carefully researched and presented

Eye opening

Niche topic & fresh perspectives
Add your insights