Hedgehogs and Heroes at a British Wildlife Hospital
Meet residents and staff at Tiggywinkles Wild Animal Hospital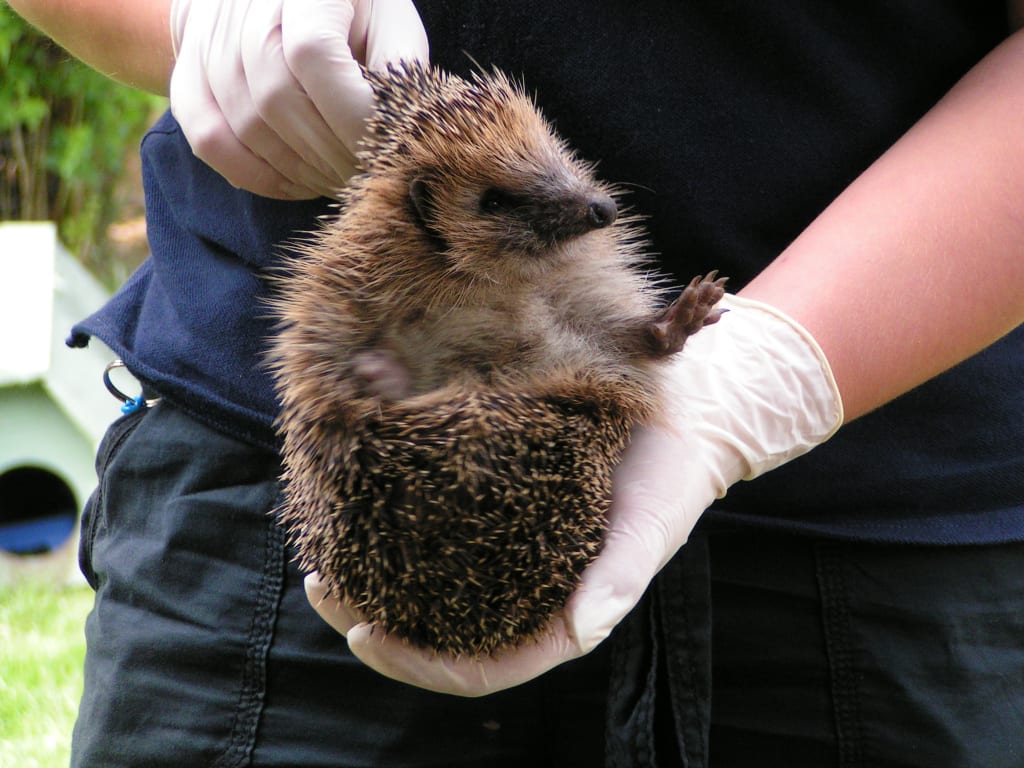 (c) Susie Kearley
"No sick or injured wild creature is ever turned away" boasts the literature alongside a photograph of a bird with its leg in plaster. Over two-hundred thousand wild animals have Tiggywinkles to thank for helping their recovery and returning them to the wild. Hedgehogs, badgers, rabbits, deer, wild birds and even snakes and toads have been treated at the facility.
Tiggywinkles wildlife Hospital in Haddenham, Buckinghamshire, is well known for its pioneering work nursing injured wildlife back to health. The staff help rabbits, hedgehogs, hares and birds, and visitors can go to visit some of the longer-term residents who cannot be released back into the wild.
"Each year we take in treat and care for, thousands of sick, injured and orphaned baby mammals of all sorts and species" said Les Stocker, Founder, when I interviewed him a few years ago. "These vulnerable creatures come into our nursery wards, where they receive specialist care and attention, before being released into the wild once they are old enough to look after themselves. Some of the babies are tiny, such as new born baby shrews, and some are much larger like fox cubs, but all need feeding and tender loving care."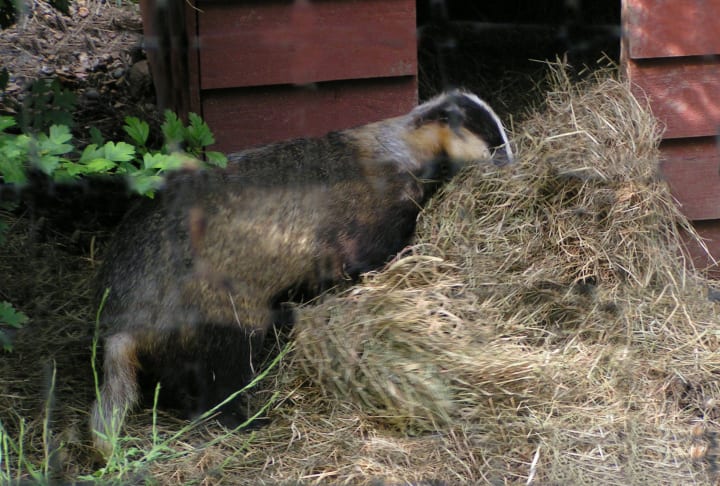 Outside the hospital, human foster carers pitch in, taking care of orphaned animals at home until they are ready to be released. Baby rabbits for example, are not able to look after themselves until they are 30 days old. They are also subject to many predators including foxes, badgers, stoats, cats, and humans so they need protection until they are mature.
Wild rabbits have a precarious life. They can live for up to nine years, but their lives can be cut short very quickly. Common injuries that St Tiggywinkles staff see in wild rabbits are swollen eyes, leg injuries, open wounds, and injuries from being trapped in a snare or fence.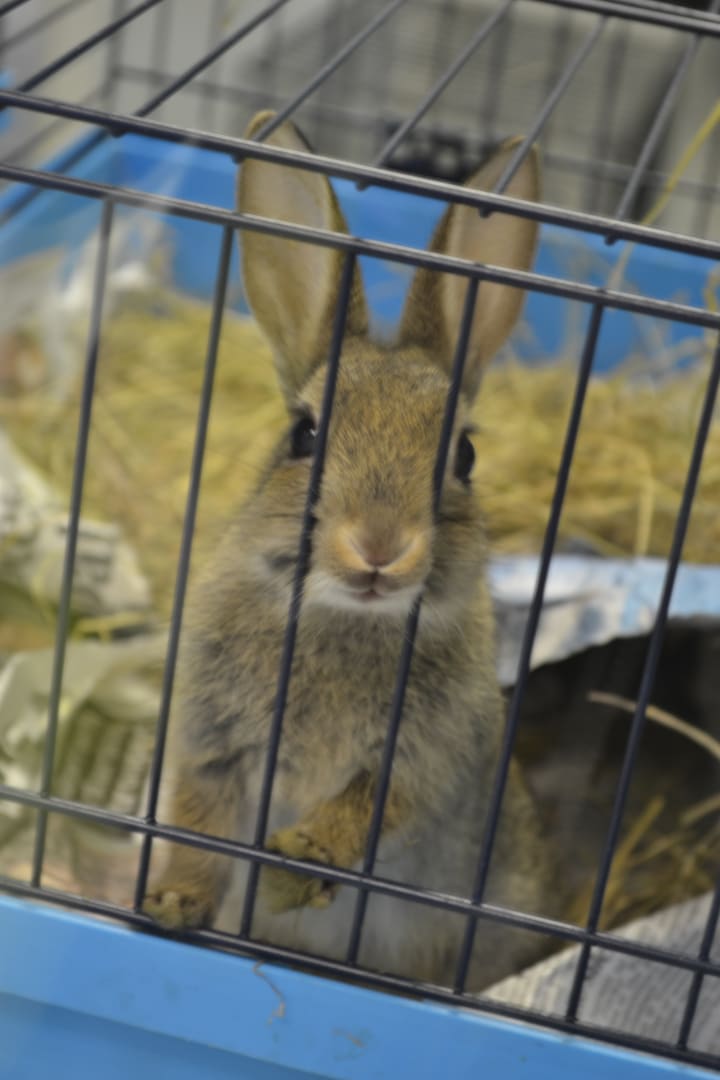 Swollen eyes usually indicate that the rabbit has contracted myxomatosis, a viral infection transferred by fleas which can make them blind and cause swelling and respiratory infections. There is no cure for myxomatosis so they try to help any rabbit suffering from myxomatosis to survive through the incubation period of the disease. Once the period has passed, the rabbit can continue to live a normal life in the wild, unless it has permanent disabilities. If you are able to get close to a wild rabbit, it has probably been blinded by myxomatosis.
As well as those suffering from myxomatosis, Tiggywinkles takes orphaned rabbits and rabbits who have been hit by a car. If a wild rabbit is dragging both hind legs, this could indicate a spinal or pelvic injury and the wildlife hospital has facilities to take x-rays and determine the extent of the injury. Where a rabbit has been attacked and sustained open wounds, Tiggywinkles provides antibiotic injections to counter infection and help them to heal.
Another common visitor to the hospital is the grey squirrel. Squirrels are not self sufficient until they are 10 weeks old so if they are orphaned they need help to survive to this point. If they are injured they require medical attention. But it is illegal to release them back into the wild, so the squirrels helped by Tiggywinkles live at the sanctuary.
A tour of the visitor centre
My husband and I walked into the Visitor Centre at Tiggywinkles Wildlife Hospital and my heart melted upon seeing half a dozen small-breed ducks running around in an enclosure. They had been rescued as abandoned orphans and made the sanctuary their home.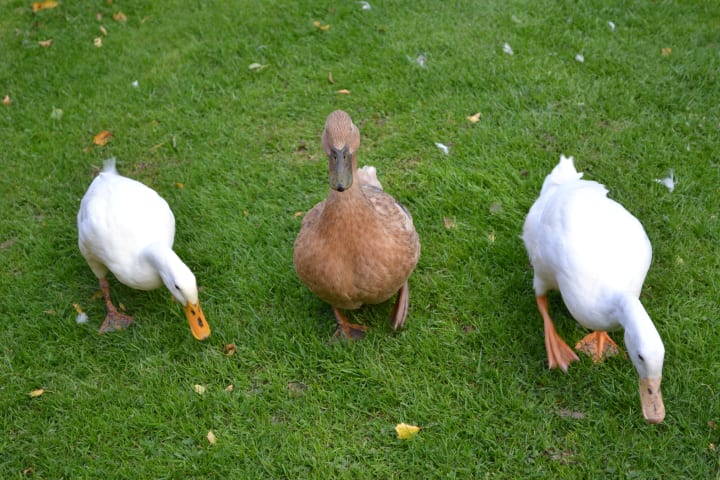 We walked past the wooden shed which the charity's founders, Les and Sue Stocker, used as their first hospital in Aylesbury, Buckinghamshire, before today's hospital building was erected in Haddenham.
Outside the Red Kite enclosure, there was a talk taking place and we stopped to listen. Rescued birds were flying in a huge aviary and we heard about the success of the breeding programme since Red Kites were reintroduced to the Chilterns 20 years ago. Their success has not been without the odd casualty: accidental injuries have occurred and one local resident decided to poison the birds. He was prosecuted.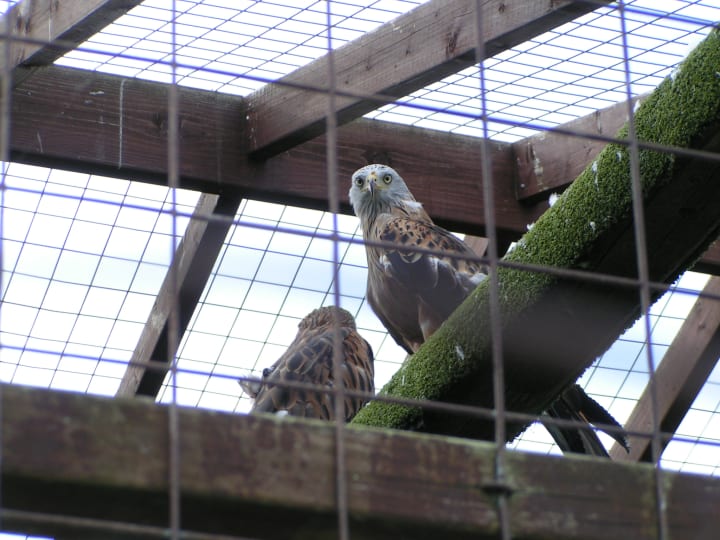 Inside the hospital building is a viewing area where visitors can see baby hedgehogs, birds and injured squirrels receiving care. A member of staff held a baby hedgehog up to the glass for us to see. He was completely adorable! Then an excited bunny leapt up and started trying to escape. He didn't look very ill! We thought maybe he was almost ready to be released.
Beside the hospital, was the hedgehog enclosure. It housed all our prickly friends who due to the severity of their injuries, or young age, were not ready to be released back into the wild — some may never be ready. Some were blind, others juveniles, and there was an albino among them who was too conspicuous to be safe in the wild.
Keeping the hedgehogs company were two domestic rabbits — the Directors' pets apparently!
We were just in time to hear a talk about the hedgehogs and the lady doing the talk picked one up for us to see. Being nocturnal creatures, most of them were asleep inside their houses. She explained that they'd had fresh hay at lunchtime and were grumpy today because of the disturbance. The prickly little fellow in her hand wriggled and protested. She put him down and retrieved another poor soul from his slumber.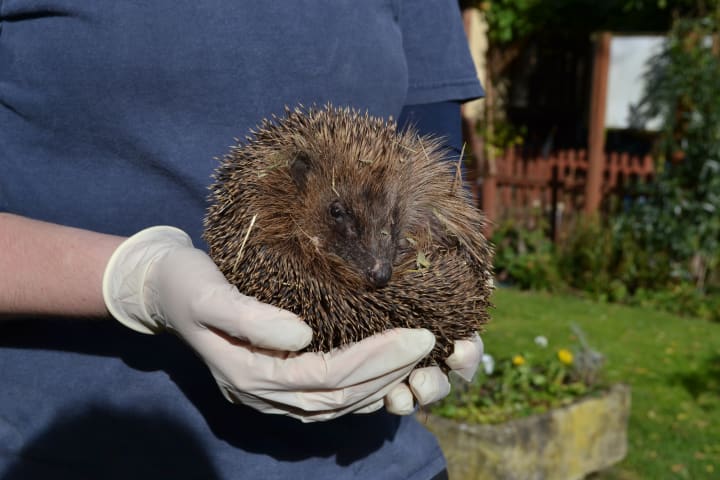 "This one's fully grown and much heavier," she said. "They sometimes come in with a condition we call balloon syndrome. They can't walk and have air trapped in their bodies making them look huge. They can't curl up properly. We release the air, so they get fit and healthy and can be returned to the wild."
We passed another duck pond complete with a one-legged duck and a one-winged seagull who didn't seem to understand why he couldn't fly. Then we came to the badger enclosure where a badger was busy taking fresh hay from his kennel and dragging it along the ground to his hiding place behind a mound of grass.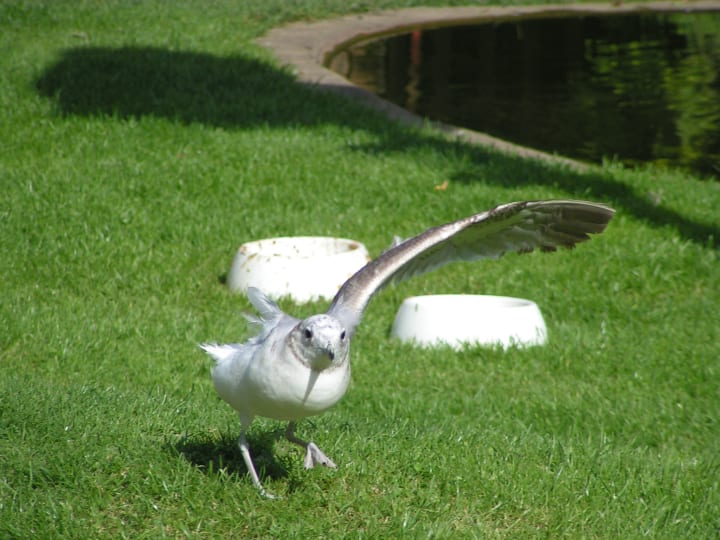 The deer and foxes were in large enclosures. Apart from a deer way back in the distance, we didn't spot the residents — but this experience was undoubtedly not helped by noisy children banging on the fence!
A hedgehog exhibition explored how hedgehogs have inspired art, consumer products and literature.
Les explained that the cycle of casualties coming into St Tiggywinkles is predictable: "In March we get badgers; in May, June and July, it's baby birds; October brings juvenile hedgehogs. Many juvenile hedgehogs develop lung problems, but we intervene to make them better, and give them a warm room to recover over the winter. Our warm rooms and corridors are full all winter with needy hedgehogs."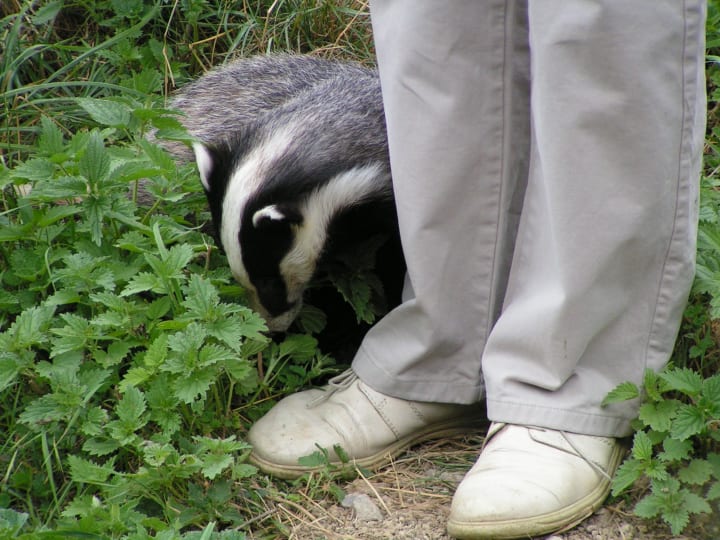 "The winter chills brings orphaned muntjac to our door, and over January and February adult deer are sometimes admitted too. Injuries to Red Kites peak in August, and there's an influx of starlings for a fortnight. The whole hospital reverberates to the incessant raucous demands of orphans."
Hedgehogs come to St Tiggywinkles with a variety of injuries. They are injured by garden forks and strimmers, baler twine, barbed wire, burnt in bonfires, trapped in fences and nets, and even covered in glue or oil if these items are carelessly discarded! The modern world is a hazardous place for hedgehogs.
Les Stocker passed away after I did this interview, leaving an incredible legacy of animal welfare, a collection of books, and leaving the wildlife hospital in the hands of a Trust. His work is continued today by a dedicated team, and his legacy lives on.
Find out more: www.sttiggywinkles.org.uk