Beasts of the Wild
European hamster, North Atlantic whale, many lemurs on brink of extinction
According to UN biodiversity experts, about one million animal and plant species out of an estimated eight million on Earth are in danger of extinction - and "many in the coming decades"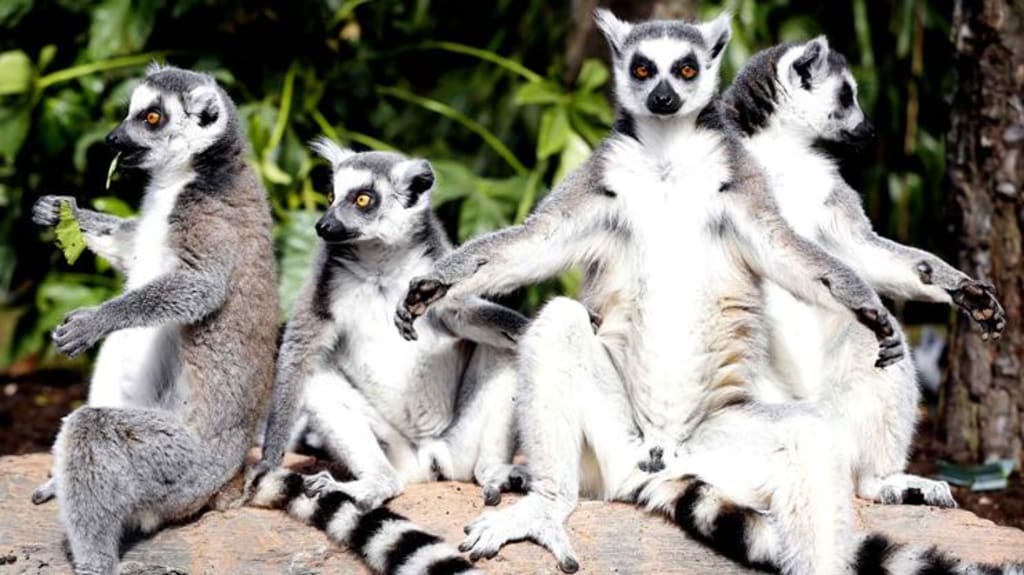 European hamster, North Atlantic whale, many lemurs on brink of extinction
The lemurs of Madagascar, the European hamster, and the Atlantic black whale have taken a new step towards extinction, due to human activities - points out the new red list of the International Union for the Conservation of Nature (IUCN).
According to UN biodiversity experts, from the Intergovernmental Platform for Biodiversity and Ecosystem Services (IPBES), about one million animal and plant species out of an estimated eight million on Earth are in danger of extinction - and " many in the coming decades ".
These numbers are projections based on assessments of only part of the species, however, in particular, those that make up the IUCN red list, a reference in the area and which is fed every year with the study of new species.
Of the 120,372 species examined, 32,441 are threatened with extinction (13,898 vulnerable, 11,732 in danger, and 6,811 in critical danger), that is, 25%.
"The world must act quickly to end population decline and prevent human-caused extinctions," said Jane Smart, who heads the IUCN's biodiversity conservation group.
The 2020 red list, in particular, completes the assessment of African primates and draws attention to lemurs, endemic to Madagascar.
Thus, 103 of the 107 species of lemurs are threatened, "mainly due to deforestation and hunting", and 33 of them are in critical danger, the last category before extinction.
Without the significant human and financial efforts employed for their conservation (such as protected areas, reforestation, ecotourism, among other actions), some of them, such as northern lepilemur, "could have been extinct", according to primate expert Russ Mittermeier IUCN.
These campaigns did not, however, prevent 13 species of lemurs from going into the "critical danger" category, such as Verreaux's sifaka and the gray mouse lemur, the world's smallest primate. Both are victims of the destruction of their habitat, due to agricultural burning and forest exploitation.
In the rest of Africa, more than half of the primate species (54 out of 103) are also threatened, like the king colobus, in critical danger.
The 'most expensive mushroom in the world'
"This shows that 'homo sapiens' must radically change its relationship with other primates and with nature as a whole," said Grethel Aguilar, interim director general of IUCN, whose congress would be held in Marseille, in southeastern France, in June.
The event was postponed to January 2021 because of Covid-19.
IUCN is still concerned about the European hamster, now also in critical danger. "If nothing changes, the species could be extinct in 30 years", warns the organization.
Once abundant in Europe, this rodent has disappeared from 75% of its original habitat in Alsace (eastern France) and Eastern Europe.
A regression caused by a reproductive rate in free-fall: today, a female gives birth to five, or six, offspring a year, compared with 20 during most of the 20th century.
This is due to several reasons, apparently related to the extension of monoculture, industrial development, climate change, and light pollution.
The red list also considers the caterpillar mushroom to be "vulnerable", the "most expensive in the world".
Nicknamed "Himalayan Viagra", this parasite, which grows outside the body of a caterpillar after colonizing and killing it, is very popular in traditional Chinese medicine.
To meet demand, however, its collection in the Tibetan plateau, where it grows, has skyrocketed in the past 15 years, causing a decrease of at least 30% of its population.
Black whales (or northern Atlantic right whales) are also at risk. Since the end of 2018, there were fewer than 250 adults of this species (-15% since 2011).
Victims of collisions with ships and fishing nets, but also from climate change, these cetaceans are very close to extinction.
"The red list is a thermometer of life on Earth," said Andrew Terry of the Zoological Society of London.
"We must listen to these alerts and act boldly to allow for a future in which wildlife and humanity can thrive," said Terry. Many scientists estimate that the sixth mass extinction has already begun.