Caramel
By Michelle Jacobs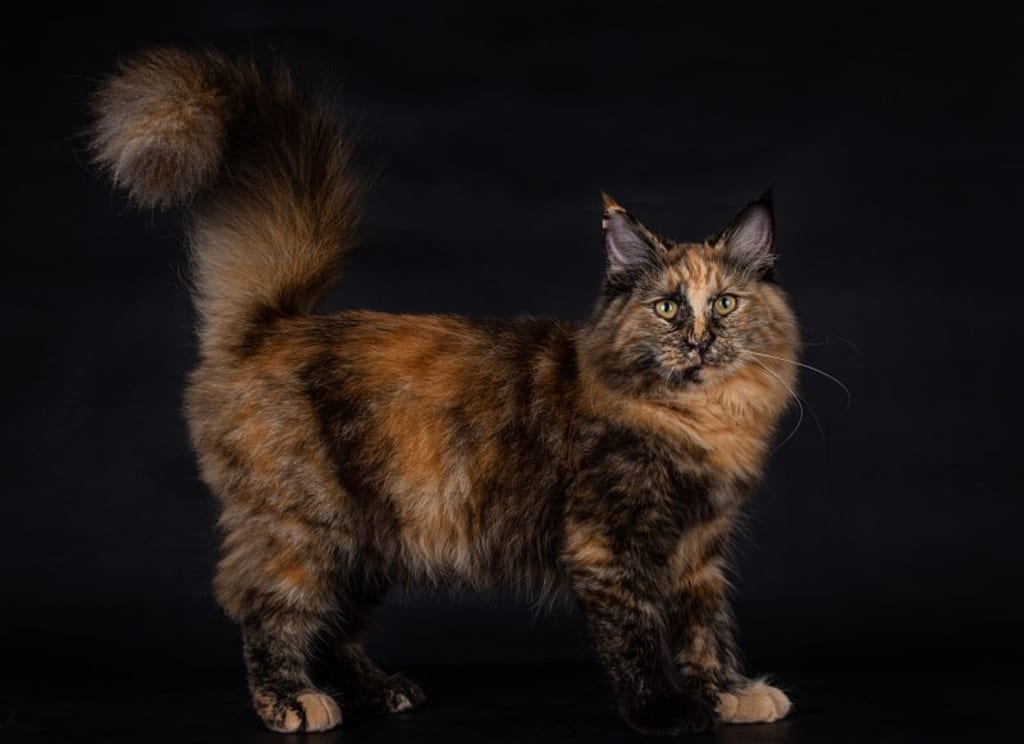 The spell broke, and just like that, I could see everything with fresh eyes. I could see colour! I could see depth! I suddenly remembered the days before when I could see these things. Tears were involuntarily flowing down my cheeks. The shadow was over me for so long. Why was it there to begin with? Where did it go? These are questions that needed answered, but how. Start at the beginning, I suppose. The beginning. David. It started with David.
David was an eight pound tabby cat. He was small, cuddly, and adorable. When I saw him in the shelter, I knew I needed to bring him home. He was one of a litter of twelve kittens. A large number, especially for a small tabby cat. I remember thinking there was no way that cat could have carried and birthed that many kittens. One of the shelter ladies had a witnessed and assisted with the birth, so I guess she did! David was so small when I brought him home. He was eight weeks old, but seemed so small and fragile! He was playful and so happy! He was completely in love with his new older sister Abbey. She was a thirteen pound jet black shirt haired kitty. I named her after my favourite tv show character. She was the sweetest kitty ever.
Abbey taught David everything about being a cat. How to groom, how to hunt, how to play, and, most importantly, how to terrorize me! I had hoped getting her a kitten would save me some sleepless nights. I was very wrong. There were now two little terrors running the halls all night. For small, graceful little beings, they sure sounded like elephants in the hallways! They made me so happy though, even with the lack of sleep. My little angel, my joy, my life! I could not imagine this house without them. Abbey and David were my everything!
When Abbey got sick, David did not take it well. He didn't seem to understand why she wasn't into playing with him anymore. It wasn't that she didn't want to, she couldn't. There was something very wrong. I took her to the vet, not very excited about the possible prognosis. My little demon girl was not well. The vet said it looked like cancer, and he wanted to do some bloodwork and tests to be sure. Expensive, but I agreed. How do you put a price on your baby like that? Abbey did not care for the vet poking at her, but she was too tired to argue with him. David did not like that I came home without Abbey. The vet wanted to keep her overnight and get some food and fluids in her. David was not having any of it. He kept getting into her bed and yowling. I didn't know how to comfort him.
I brought David with me to pick up Abbey from the vet. He had his own little carrier, and did not like it one bit. He kept hissing at me. Once we got to the vet and he saw Abbey, his mood changed! He was so excited to see her! She was in much better spirits for having some fluids, and purred when she saw David was there. I took my two babies home, with meds and techniques for caring for Abbey. It would be two weeks before the lab results came back. My main goal was for her comfort at this point. I knew what to watch for with her fluid levels, and would bring her back to the vet if I saw them become a problem again. David and Abbey both slept all curled up together in one bed for the next three days. David refused to leave her side. He pushed her to the water and food bowls when he felt it was time. He was a good little nurse.
On the third day, something went horribly wrong. Abbey was having trouble breathing and couldn't stand up by herself. I put them both in one carrier and rushed to the vet. I knew David would need to be with her, for both their sakes. The vet had a very sad look to him when he examined Abbey. She mewed softly at him. It almost killed me. Felt like she was asking him to help her. David was motionless beside her. He looked broken. He knew how bad it was too. The vet did not need to ask me about putting her down. She went all by herself. Right there in front of us. David started yowling. I was crying. The vet excused himself to allow us some time with Abbey. I didn't know how I was going to go home. Driving didn't seem like something I could do. Home was going to be so hard without Abbey there.
David did not want to leave Abbey. I could not get him into the carrier. He hissed and scratched at me. The vet had to get some leather gloves to put him in the carrier. It was horribly traumatic. I was heartbroken over my baby Abbey, but David was just broken and angry. This was going to take some time. A lot of time. I really hoped we could get through it together. When I let him out at home, David ran around the house yowling for his Abbey. I just sat on the couch and cried. It was two days before David stopped yowling long enough to eat something. I was so happy when he did. The yowling was bad, but I was worried when he didn't eat.
It took a few days, but David seemed to accept that Abbey was not here anymore. He was mad at me. Perhaps he thought it was my fault. I wish he could talk to me. I would find little things of mine all over the house, torn to shreds. First it was my gloves. Then it was a bra. Then, a pair of my favourite slippers. I felt sad. I lost my first baby, and my second bad yesterday seemed to hate me for it. It wasn't my fault. I really didn't know how to help David see that. Could a cat see that?
Days went by, then weeks, then months. Every day was the same. I would try and pet David before I left for work, he would hiss at me. Every day I would come home to him, and he would have destroyed something. I would find shredded photos, broken ornaments, or the worst, my bedding used as a bathroom. I tried everything to make him happy. I tried to dote on him, but all I got was hissing and scratches. I am not sure at what point the darkness of David developed into depression for me. It all seems a blur. It feels like I have been sad and broken for years. It has been years. It's been three years since Abbey passed on.
What broke my depression? My sister brought David a kitten. His own kitten, like he was Abbey's. Her name was Caramel. She was so pretty! Long haired and multicoloured little princess! David was smitten from the first moment he saw her! He let out the cutest little mew to say hello. For the next few days he was constantly dragging her around, showing her all the things he knew. For the first week, nothing of mine was destroyed. Not a thing! The second week, this week, today. I am sitting on my couch with a book, and an adult cat and a kitten fast asleep in a little cuddle ball on my lap. It's been three years, and I am finally remembering what happiness feels like. What love feels like. What life feels like. Thank you, Caramel. You broke David's spell. My spell.
cat
About the author
I have always enjoyed writing. Last year I decided to give it more time in my busy life. I find it is helping me work through my grief. I write for entertainment and distraction, so I do hope you are entertained!
Reader insights
Be the first to share your insights about this piece.
Add your insights