BarkBox: Is It Worth the Money?
#DogLife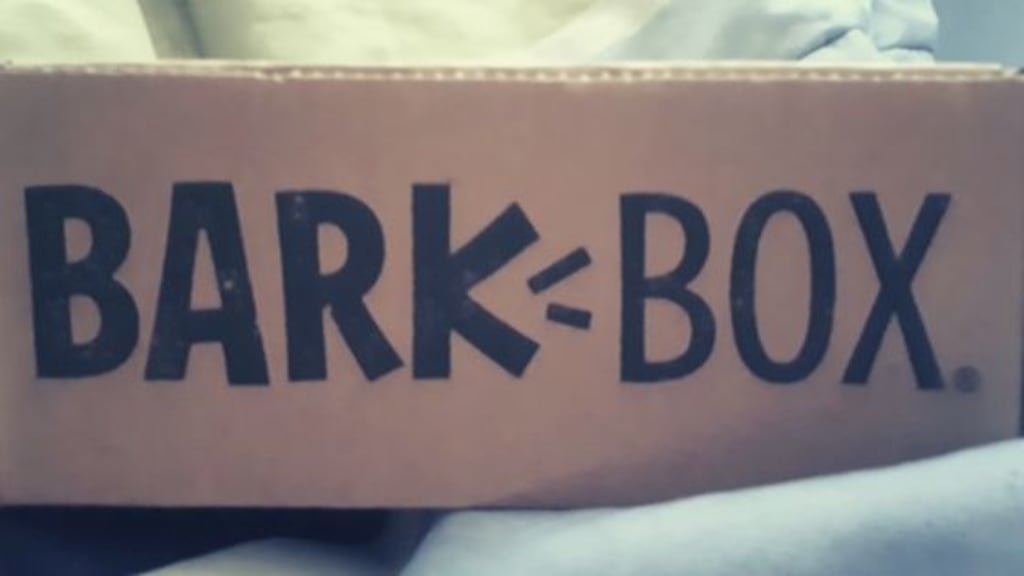 This article is based off of my personal experience with my BarkBox subscription, and at the end if the day, it's still up to you to decide if you think BarkBox is worth it. However, I am more than happy to share with you what I know about BarkBox.
Getting the box is certainly a lot of fun!
There is a different theme every month. My first month was a pirate theme, which I absolutely loved! The next month's theme was an 80s workout video. I'm not kidding, and it was actually pretty hilarious. When I checked the website, it turns out they call this theme "Throwback Thursday." Other themes that are shown on their website are "New York City," "Sniffin Safari," "The Knights of the Round Table," and "Chewrassic Bark."
Throwback Thursday Box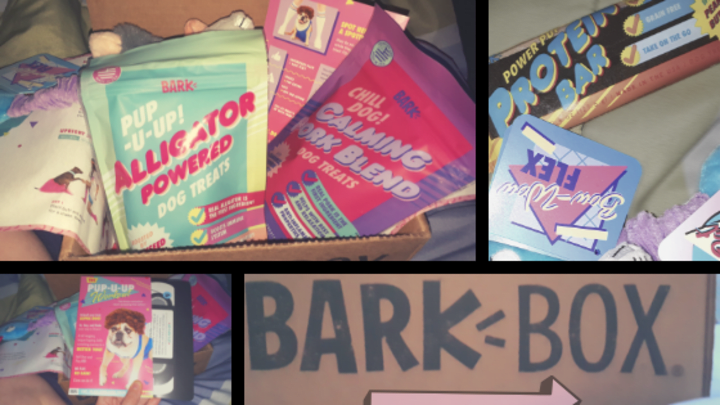 What comes in the monthly boxes?
2 tough but "oh-so-cute" toys
2 large bags of treats
1 long-lasting chew
However, you can get your boxes customized in different ways. I got my my changed later to include four toys and one chew.
The toys are amazing!
They crinkle, they squeak, they last a long time. Most importantly, my dog loves them!
My dog is a picky eater and doesn't like any of the treats.
With that said, I gave the treats to a friend with three dogs, and apparently, all three of them love the treats. So, as long as your dog isn't a picky eater, the treat portion of the box is actually pretty good.
Be careful when picking your subscription type!
I don't really know how, but I accidentally agreed to a 12-month subscription when I meant to only get 1 month to try it?
I'm pretty sure what happened is that after I choose my one-month plan, something popped up saying, "Wouldn't you rather pay less for each box?" Without realizing exactly what I had agreed to, the next thing I knew I was in a 12-month contract that I was told that I absolutely can't get out of... yay.
Don't forget to turn renewal off!
I thought it was pretty tricky how the auto-renewal was automatically on. To clarify, they have an "auto-renewal" setting on their website when ordering.
However... the customer service people are very friendly.
Even as I was being told that I was can't get out of this 12-month contract, I still couldn't help but like the guy who worked there. His dog was at work with him and was very cute.
He used words like "pawfection" and "fetch." I know that probably sounds so corny, but I actually really appreciated it.
So, is it worth the money?
Honestly, no. Not for me at least. If I had a more stable income (and less judgy parents), then I would love to have a BarkBox come every month... at least for a couple of years. However, in the meantime, it is an unnecessary addition to the monthly bills, and a little bit of an expensive one at that.
I do, however, want to leave off on a good note and say that my dog absolutely loves the toys! Just simply adores them!
Use this link to start your BarkBox subscription and a bonus BarkBox will be sent to a dog in need.

Hello. Nice to meet you! How are you? Hmm... this feels like a really one-sided conversation... why don't you follow me on social media so I can get to know you too!