Animal Social Media Accounts that Are Worth Checking Out
Who doesn't love smol fluffy animals?!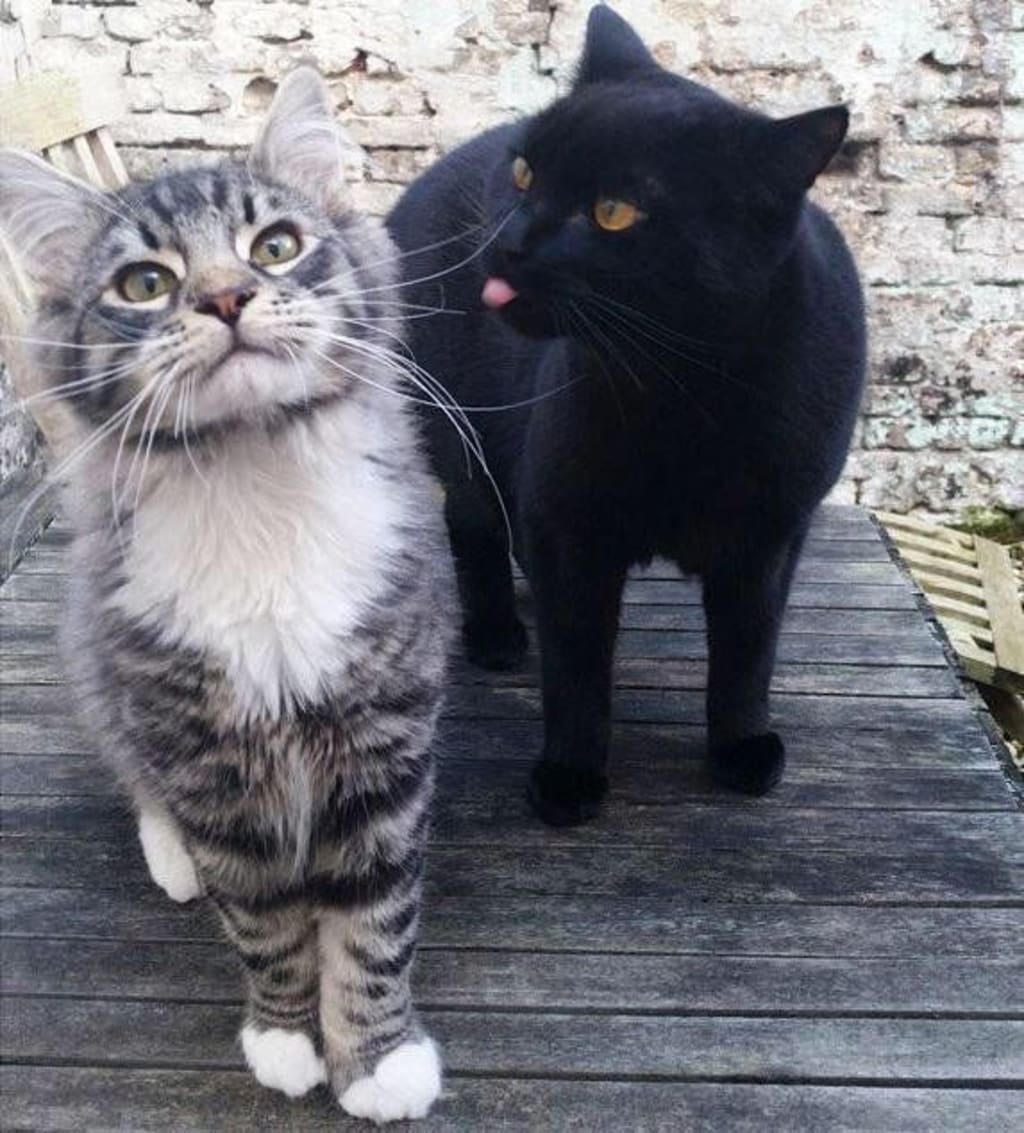 This is a list of Twitter/YouTube accounts with cute animals because why not?
This account is exactly what it says: thoughts of dogs. The whole account is based around "a dog" tweeting. The tweets are inspired by a dog named Zoey and her owner helps her by creating these ADORABLE tweets. The account has kind of created a storyline by now featuring "the stuffed fren Sebastian," "the skittle under the fridge," the kid and family dog next door, and the owner's friends. If you want to have a warm fuzzy feeling filled with dog love, you might want to check out this account!
This is the cat version of the previous account. This cat is called Bilbo and he lives in Belfast. His owner is called Ellen, she has an account of her own which is also worth checking out: @ellenfromnowon. Bilbo is known for his spelling- and grammar mistakes, which make the tweets seem very innocent and precious. Similar to @dog_feelings, Bilbo also has a storyline going on. He talks a lot about "dreamies" (also called catisfactions in some countries) which is a treat for cats, as well as his "wife" which is a green bath mat from IKEA. Ellen, the owner, also put out a merch line for the cat and for herself.
Cooper, a hyperactive golden retriever, and his big brother Koda, a great pyrenees who is not so active, are the stars of this YouTube series. Every Sunday, Trevor Martin's gaming channel turns into an episode of Super Cooper Sunday featuring the two dogs and his girlfriend Chelsea. This series includes challenges for the dogs, trying out new products that are meant for dogs, etc. Once you start watching these videos, you will never stop watching them again.
From the same owner as @dog_feelings, this account is made to rate dogs. Dog owners send pictures of their dog to the account and the account rates them, simple! What makes this account so lovable is the caption besides the rating and the fact that all ratings are above 10/10 (as they should be).
This account is literally what it says: a cat that reminds you to keep yourself hydrated! Besides that, there are other cute pictures of Miya (the cat) and the account also retweets a bunch of other VERY cute animals! :)
This account is not exclusively dogs and cats, but features any kind of animal that is even remotely cute, and that's exactly what people love about it! From horses to goats to hedgehogs and otters, there's something for everyone!
This channel follows the adventures of Gohan, a husky. Besides fun adventures, Gohan eating raw meat is a big part of the channel. Sometimes he even does raw meat ASMRs! It's quite the experience, haha.
Unfortunately there's not a whole lot of activity on this account, but it's still worth checking out! This dog belongs to two sisters who are both YouTubers, iJustine and Jenna Ezarik. The dog is called Matt (alias Matty alias DJminimatt). From very early on, they wanted to teach Matty "how to DJ" which has now kind of become his brand. There are actually some videos on this account where he's playing with a dog-size DJ set, it's adorable! Besides that, he frequently appears in videos of both sisters.
This account has the same concept as @CuteEmergency. The only difference is that this is BuzzFeed style (more short clips put into one long clip, more hyped up, etc.). They focus mostly on dogs but sometimes you'll also come across a cat or a cow or something. Pretty neat!
You've made it to the end of the list. Also, you're welcome. ;)

E DM
I'm a 22-year-old student currently based in Belgium. I mostly write about travel hacks. If you like what you read, consider giving a small tip to fund my travels so I can keep giving you the travel hacks. ;)
Instagram: @evelienagram
See all posts by E DM →