A Journey of Intention Discovered through Horses - Part 6
The Horse Knows ...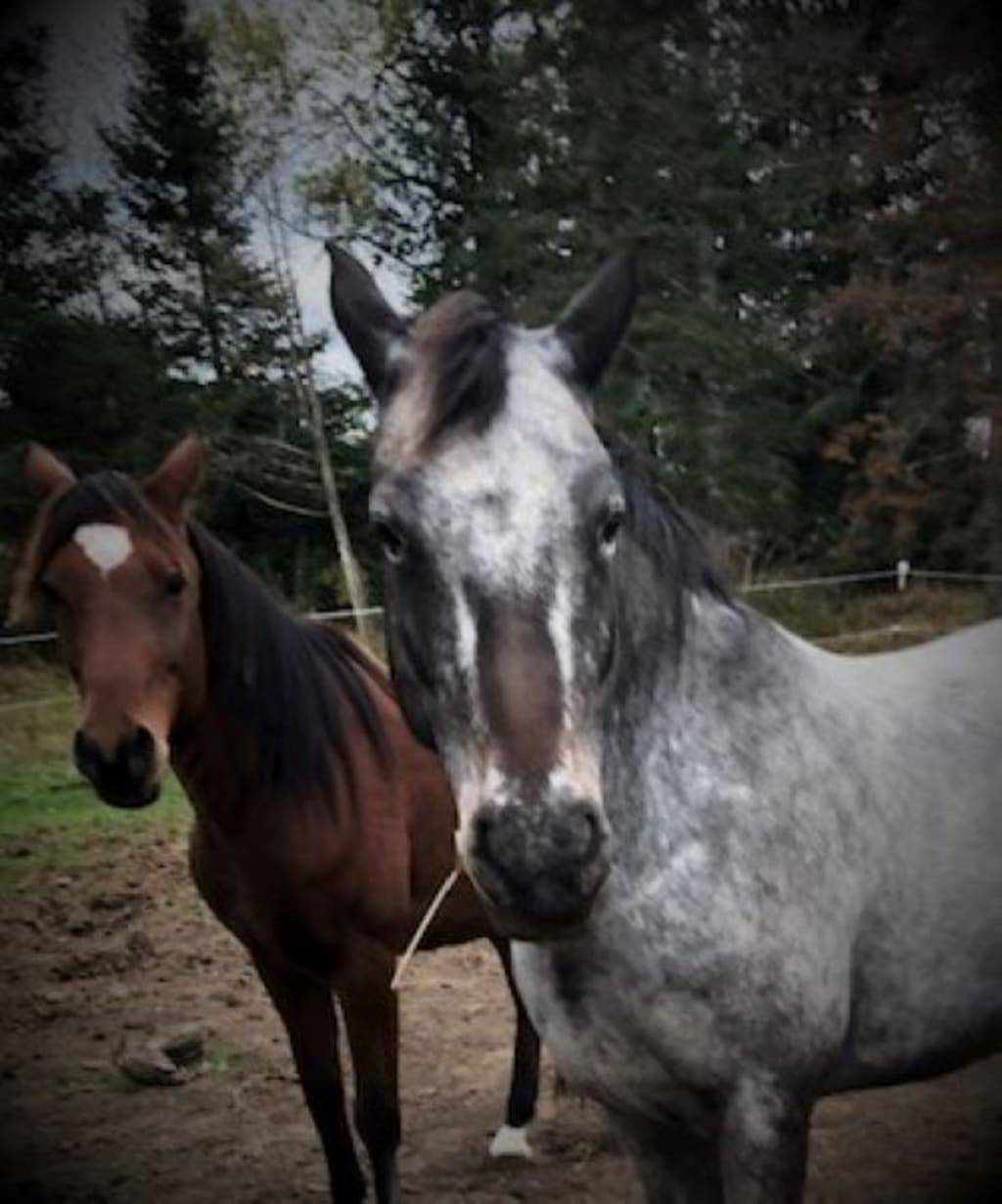 Blu and Staar - They Both Know
I don' really have anything new or exciting to report with Blu this month, so I thought I would share an interesting perspective instead. Something I've come to appreciate more-and-more over time. I am grateful I had the opportunity to see the legendary horseman, Ray Hunt, in action while at University, but do regret that I didn't know what a great opportunity it was, so I didn't take advantage of it like I could have.
(Links to Parts 1 -5 are included at the end of this article.)
The Horse Knows ….
"He knows when you know, he knows when you don't know." – Ray Hunt
So what do I know? What is it I don't?
For me, life lessons and horses have always been intertwined. I realize this now, and it has changed the way I approach time with my horses, which, in turn, affects the way I interact with life. Specifically, I try to approach both things more intentionally.
What does that mean – intentionally? Well, to me it means having a goal and an action plan in mind, but having enough flexibility to adjust to the needs presented to you. It means having integrity, but not being ego-driven. It means having an open-mind.
Be open enough to admit when you don't know, figure out what it is you need to know, then act on that information wisely. Don't be afraid to give yourself credit for what you do know – you've put in a lot of time and effort in acquiring that knowledge – but have enough respect to know that you can't possibly know everything. Always be curious.
I know that I'm much improved as a Horseman, as well as a liver of life, than I was many years ago. I also know I have failed greatly at times, with horses as well as in life, in many aspects. I have learned, from both successes and failures, that I have it in me to proceed, and that what I have to offer holds value. Horses have shown me that. They have knocked me down, tossed me, trampled me, kicked me and bitten me. Sounds fun, huh? But they have also shown me tolerance, joy, acceptance and grace. It's up to me to listen. It's up to me to get it right. It's up to me to learn more, and do better.
I know that patience will get you anywhere more quickly and reliably than intimidation. And kindness creates staying power; fear is weak and unreliable. Bonds created through use of fear and intimidation cannot be trusted to hold. Bonds developed using patience and kindness offer loyalty. It's about mutual respect.
I know that I have the knowledge and capability to continue to do what I love, as long as I remain creative and optimistic enough to find better ways. As long as I'm willing to keep learning.
"It doesn't matter how many times you fall, it's how many times you get up that counts." - Unknown
I've fallen many more times than I can count – sometimes, it's tempting to stay down, and sometimes it takes a while to get back up, but so far, I've always gotten back up. There's usually a good lesson in there – mainly how not to fall the same way twice. Sometimes it takes experiencing the same fall numerous times to figure out that lesson. Those are the falls that hurt the most, because they have to get through the hard-headedness. I'm working on being less hard-headed, so the lessons won't hurt so much anymore. Maybe that comes with age. I think it comes with experience.
What I do know - I can still saddle my own horse. What I don't know – where the trail leads.
I'm going to enjoy the ride, anyway.
I want to inspire you to view things from a new perspective – find your power – yes, you CAN do it!
"Take the time it takes ..." - Tom Dorrance, - another legendary Horseman