Why Self-Love Is so Fucking Important
Seriously, the title says it all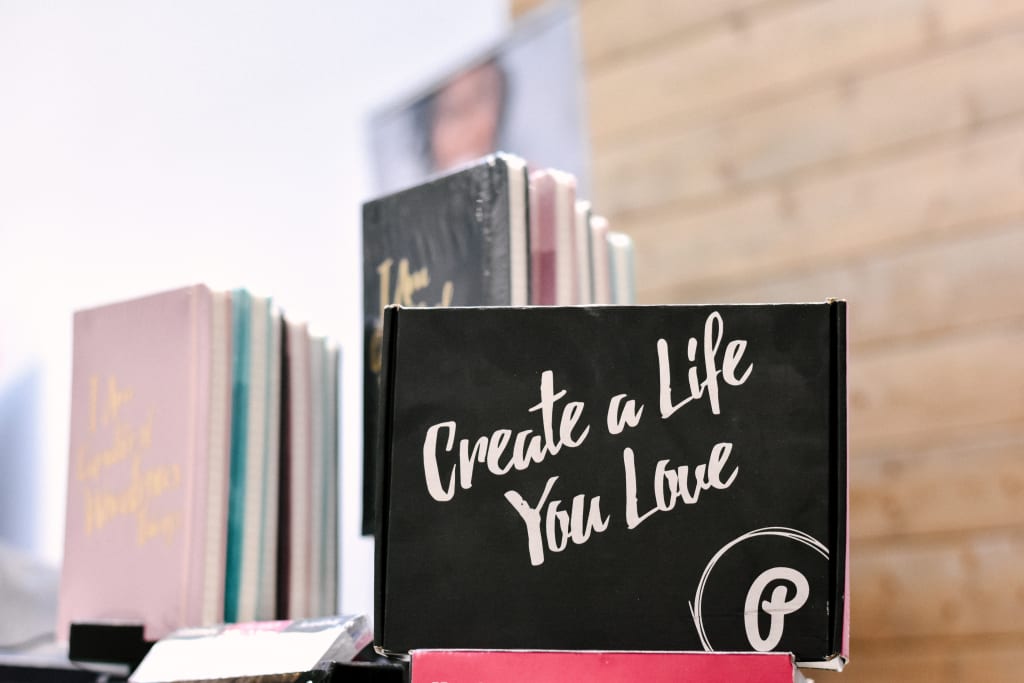 Photo by Allie Smith on Unsplash
All of us have heard the old adage, "You can't love someone else until you love yourself." Yet, I personally know so many people who don't even care about themselves, aren't able to treat themselves with a healthy regard and respect, or are always looking for someone else to fill the holes inside of them. If there is one thing I can tell you now, I will shout it from the fucking rooftops:
ANYTHING INSIDE YOURSELF THAT YOU EXPECT ANOTHER HUMAN BEING TO FILL IS TEMPORARY!!!!!
If someone makes us feel loved we only feel that until the novelty wears off and people start to show their true selves. Nobody else can give you the things you need to give yourself! If you don't honestly and truly love yourself, then anyone who does love you will be suspect, because you don't feel worthy enough for their love in the first place. It coincides with the idea of being able to spend time alone. If you can't sit alone with your own damn self in a room how in the fuck can you expect anyone else to? This isn't a difficult concept, my friends. We need to understand the things we are looking for other people to give us and then learn to give that to ourselves. In my opinion this is literally the only way to ever sustain a healthy loving relationship!!
It all starts with learning exactly who you are! You need to be aware of all the amazing things about yourself, as well as all of your flaws and problems. Once you can sit down and have a real heart to heart with yourself and really feel that closeness inside yourself, then you can finally begin your path to healing. The first thing we need to realize is that nobody has ever done anything to us that we didn't allow. If you had a partner who cheated on you multiple times you allowed that. Same with physical abuse. I know this is going to be a tough one to swallow but think of it this way: The first time cheating or abuse occurs, it is the fault of the person who did the act, but if you knowingly put yourself in the position to allow them to do it again or over and over, is that really their fault at this point? Yes they are responsible for their actions, but then again so are you. You know who this person is after the first time, so allowing yourself to be put in a position for that to happen again isn't their fault, it's yours! You touch the stove twice, you deserve to get burned!! Ultimately each person is responsible for the person they are, all the way from the abuser to the abused. Why did you allow yourself to go back into a situation where that could happen again? Only you can come up with a real answer for that, but there are a few key things that stick out and should be brought to attention. First, understand the concept that we expect the love we feel we deserve. One more time for the cheap seats: You Accept The Love You Feel You Deserve. Now, with that being said, did you go back because you really thought they would change when they told you, "I'll never do that again, I'll never hurt you again?" Or because you didn't feel like you could do any better? The one blatant truth with situations like these is that you didn't love or respect yourself enough to remove yourself from a toxic situation. You continued to make excuses and justify either their behavior or your own. Anyone who would allow someone to treat them in these ways obviously doesn't think very highly of themselves. Right or wrong?
This is why self-love is so incredibly important. When you don't love yourself and or treat yourself with a healthy regard you accept people who are less than you deserve, and pass up people who would genuinely treat you as you do deserve. I've witnessed this time and time again. And why do we do this to ourselves? Because we haven't learned how to make ourselves the most important person in our lives. Healthy relationships are not two people living as one, that's insanity and also breeds insecurities, negative attachments, and all sorts of other crazy unhealthy toxic bullshit that nobody needs.
We all have things from our childhood that create the types of feelings towards ourselves that would cause us to settle for these unsatisfying partners. For me, it was the absence of a father figure and growing up feeling like a burden. But listen, you can't go around blaming your parents because of how you turned out. In the better majority of scenarios (unless your parents were really just shitty people, which happens a lot too) parents are generally doing the best with what they have. Nobody knows how to be a good parent and they're all doing the best they can hoping to raise the least damaged child they can. Blaming and shaming them will get you no where.
The real issue here is understanding what caused the issues you're battling against, and then learning to change them. This is where it gets tricky. I'm still learning myself, and remember, I don't claim to be anyone special, just a guy trying to figure all this out as I go. Regardless, it all starts with understanding, and then learning to change the beliefs that have been so deeply ingrained in us.
For me, it all came down to self-worth; for my entire life, I saw no real intrinsic value in myself. Learning to make myself the most important person in my life has literally been my most difficult task to date. Recently, I've been working to address my sub conscious through meditation and self-hypnosis. Services like Google Play Music offer a plethora of self hypnosis tracks and albums ranging from self worth, confidence, insomnia, quitting smoking, overcoming anxiety and the like. As I explore the matter further, I will share any all material I find that has helped me to heal my wounded inner child.
Self love is so important for so many reasons; the one reason that stands out the most to me though is that once you love and respect yourself, you no longer accept anything less than you deserve. You don't let people walk all over you. When you respect yourself, you walk away from people who don't, you leave jobs that no longer fulfill you, and, furthermore, you no longer feel the need to have another person in your life to fill up the parts of you that you feel are missing. You are already a whole, and two wholes together building a life can be quite successful. Two halves, or two people who don't see themselves as whole, do not generally fare well in this crazy world.
Self love is one of the most important and rewarding gifts that you can give yourself. Being able to see your flaws and still knowing that you are inherently glorious and wonderful and important all by yourself is one of the greatest feelings in the world. The only approval you need is your own, the only love you seek is your own. Then, when someone amazing walks into your life, you can appreciate them for the amazing whole that they are, and you two can partner up to build your dreams. Healthy people are not attracted to unhealthy people and vice versa, so if you find yourself getting close to someone who's unhealthy and you continue on that process, take that as a very clear sign that you yourself are also not well.
Positive relationships are two people with their own lives, their own goals, needs, wants, desires, and ideas, coming together to share those things based on a mutual want of having the other around. They are able to take responsibility for who they are, they grow and flourish individually, they don't need another person there with them or to help them, but they have found one that they want there.
How did this make you feel? Does this article challenge you to understand yourself better and to build the best version of yourself? Do you agree or disagree and why? If you enjoyed this please remember to share share share!!!!!!!!