When a Loved One has a Stroke, Everyone Hurts
Stories of stroke survivors and caregivers learning to live again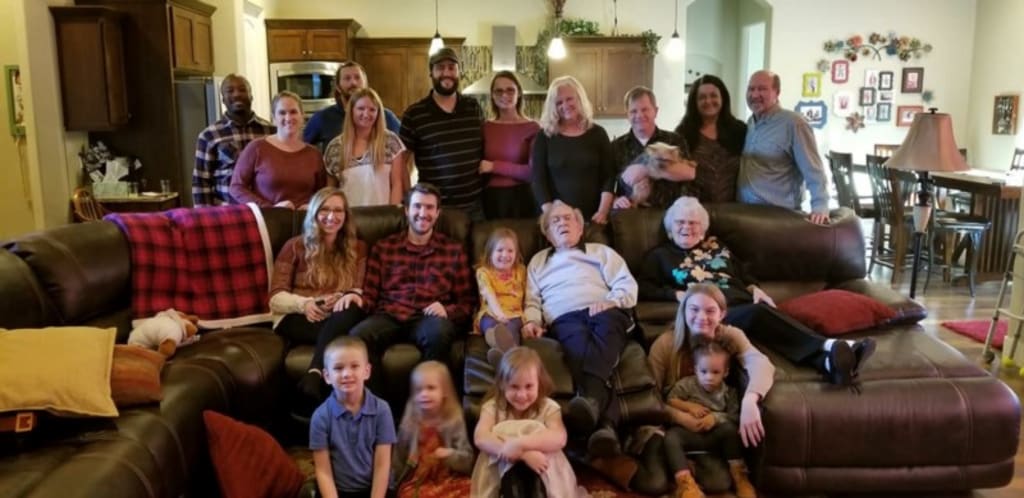 This picture is of family at Thanksgiving. Photo form author's photo album.
Scanning through Facebook last week, I stopped abruptly on a post. A friend had suffered a stroke. My heart broke, and I was transported back to a time four years earlier when life revolved around hospitals and recovery. During that year, both my dad and daughter suffered severe strokes that changed their lives. On Thanksgiving, we had a lot to be thankful for as we gather together.
Though it is never easy to accept, when an elderly person has a stroke it is understood, at least in my case, because I had witnessed many elderly family and friends deal with this affliction. However, when a vibrant, healthy, young person had a stroke, I was bulldozed by emotions. 
During the time Kari, my daughter, was in the hospital I recorded her experiences through stories. At the time, I wrote for my own comfort, to record the experiences, and to pass the hours as I sat by her bedside. When she came home, I shared many of these stories with others. Some have been shared with Facebook communities. 
When the post informed me that a friend in her 30's had a stroke, a flood of memories forced me to relive experiences from my not so distant past. It seems so unfair! Reading about my friend's stroke, I felt helpless for I know from experience, the healing process takes time.
With a desire to make a positive impact on others, I thought I would share our stories in the hope that someone would find inspiration and realize they are not alone. 
These are all personal stories meant to provide support. There is no attempt to spam or earn money. My only purpose is to share - hoping our experiences will provide others' support. May each person afflicted with this terrible, life changing condition accept the support of others. Keep your heart open to love.
It started with a phone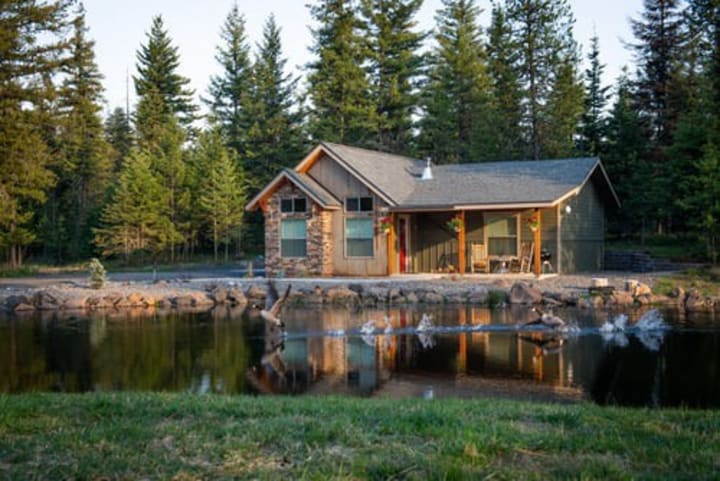 When we got the phone call from my son-in-law, we had not idea what was happening. We only knew Kari was in the hospital. Quickly, we learned the value of asking for help.
Asking for Help is Difficult but It is Harder to Survive Alone
Learning to live again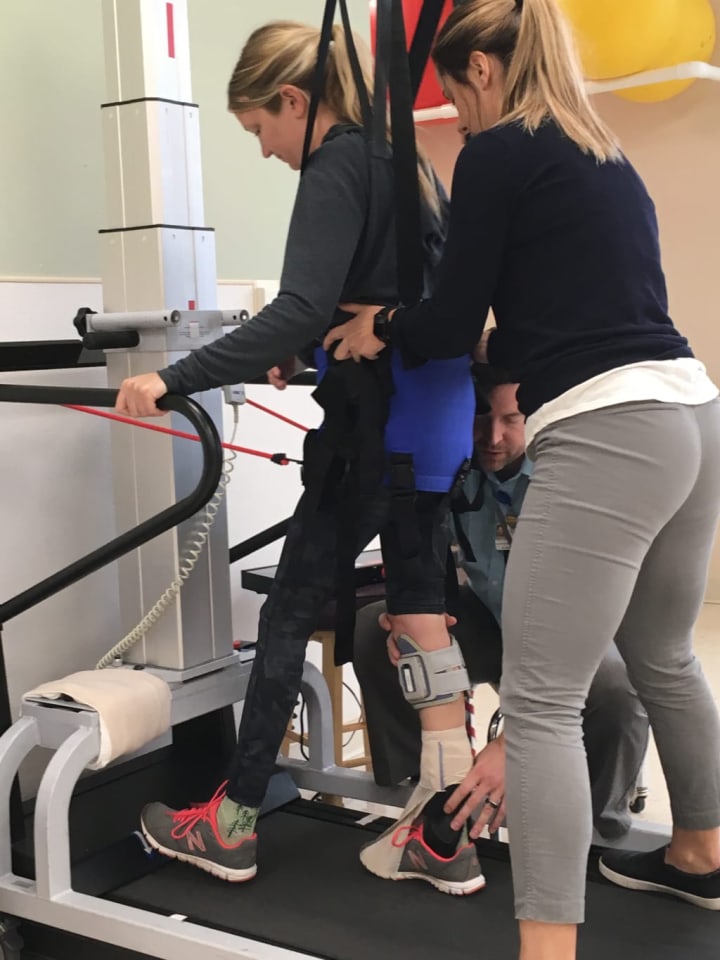 Day by day Kari grew stronger. As she grew stronger she moved from ICU to a standard hospital room and eventually to a rehabilitation center. She had to learn all life's basic functions: swallow, talk, walk, etc.
Success in Life Requires Learning to Take One Step at a Time
A poem for someone I never met
I read a Facebook post from a stranger named Lily. Her strife following a stroke spoke to my heart, as my own daughter, Kari, had a stroke at 33. I wrote this poem for her.
Ask questions and expect answers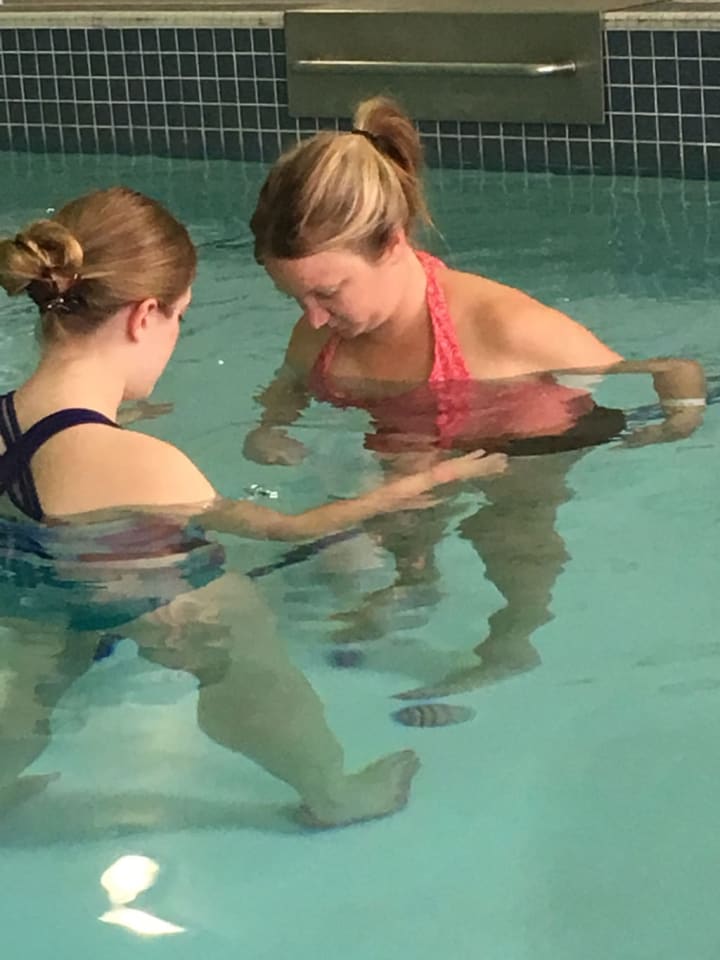 Never hesitate to a ask questions and expect answers. Part of the recovery process when ill and in the hospital is to understand and know what to expect.
Ask Questions When Making Life Decisions
Remember to laugh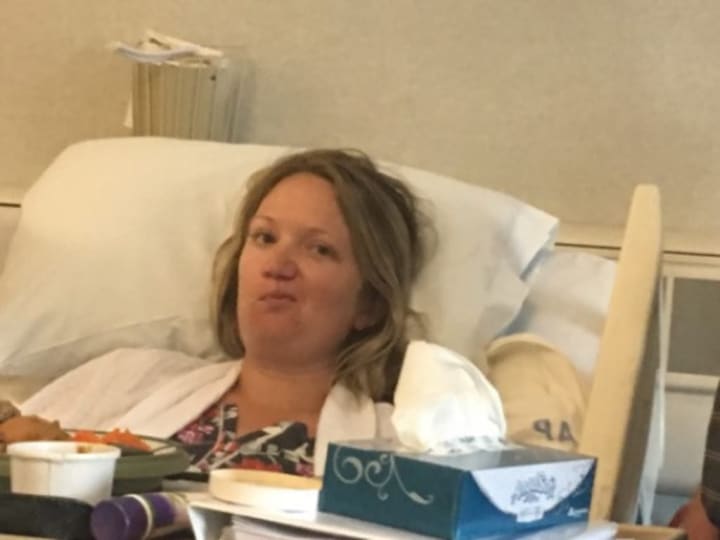 To everything there is a season. At time to cry and a time to laugh. Never forget to laugh. Laughter has healing power.
A Survival Strategy for Trauma: Laugh
Strategies to support loved ones in the hospital
As an educator, I have always understood the need to address a student's most basic needs before they are able to meet their potential. Once those needs are satisfied, people can grow and learn. During Kari's time in the hospital, I learned the same philosophies apply to health.
Uniting Science and Emotions to Promote Healing
A family poem of togetherness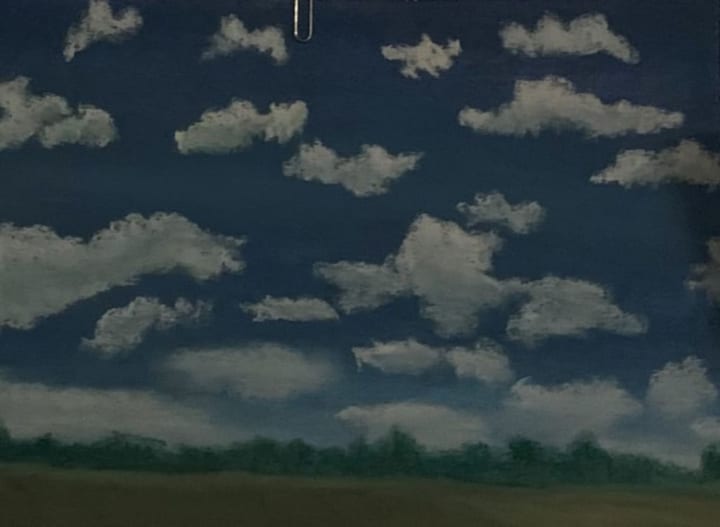 A stroke left Kari unable to use her right hand. She has since taught herself to use her left hand to produce chalk art. This is one of her earliest pieces as she attempts to create clouds. I wrote the poem that follows to support her art.
Giving to others build strength through community
It was Halloween and since trick-or-treating was not an option at the hospital. Kari shared candy with people she met. During the process, we got more than we gave.
After a Stroke, My Daughter Found Wholeness by Giving to Others
Keep a can-do attitude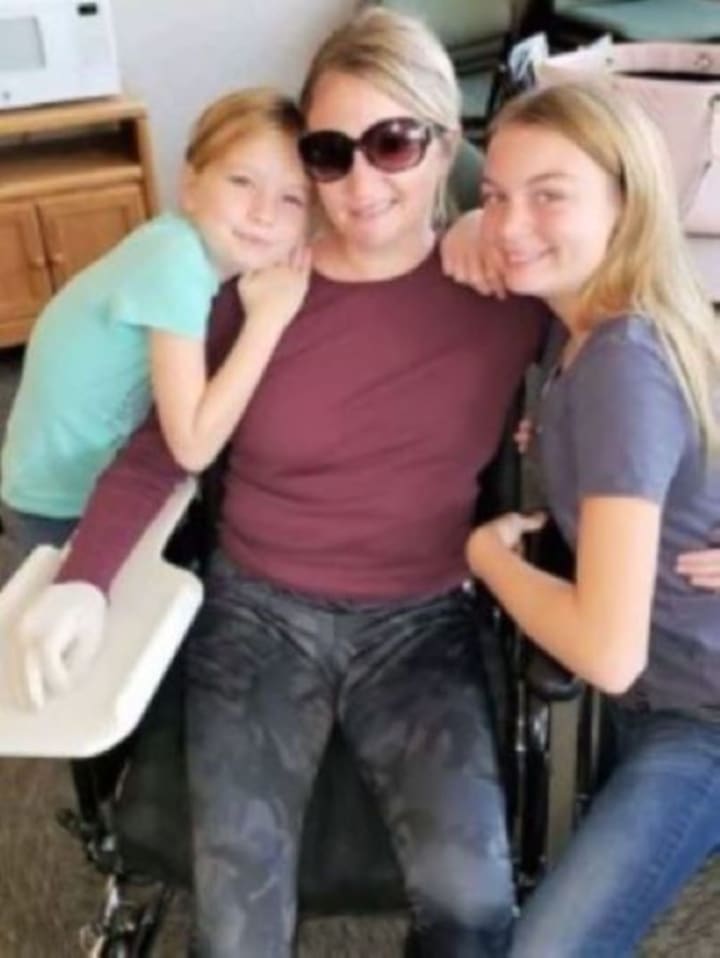 "You get what you get so don't throw a fit." This is a standard Cliché in a kindergarten classroom and home of a mother with small children — at least my daughter's. After her stroke, she lived by the true meaning of these words.
Make it Happen With a Can-Do Attitude
Never give up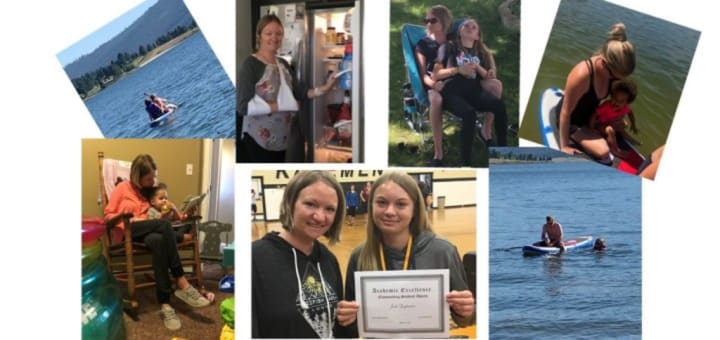 This story records a moment in time. Kari's journey continues to this day. She is now driving, and with a left-handed throttle loves to drive the four-wheeler at the cabin. Last week she asked her father if he thought she could pull the camp trailer. He said, "With a little practice, you can do anything."
When It Feels Like You May Drown, Just Keep Swimming
Feel the emotions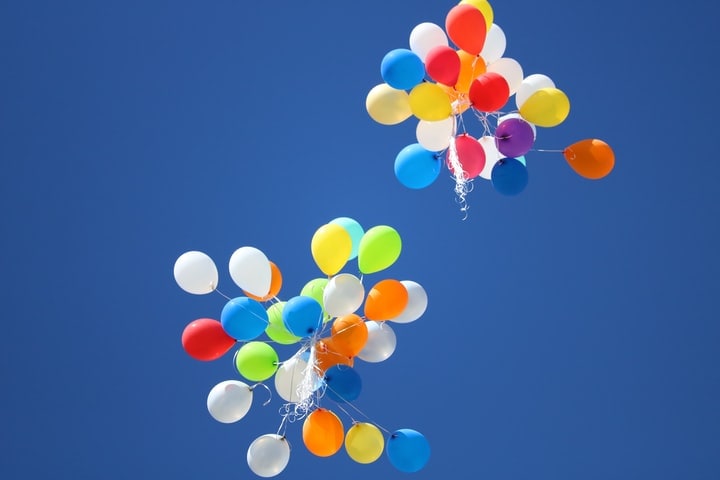 Nobody told me (whether they forgot or intentionally left the information out of the communique) that worries, problems and pains don't float away in a balloon. It didn't work for Dorothy in The Wizard of OZ, and it doesn't work for me in Boise, Idaho.
Letting It Go Only Defers the Feelings
A reflection of Dad's stroke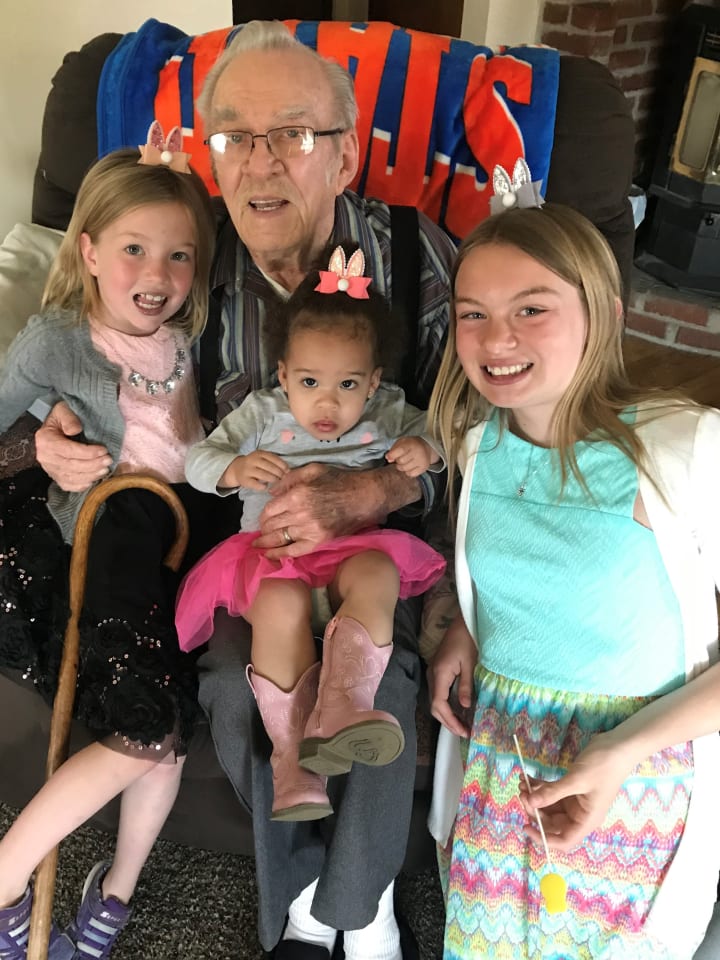 Not all strokes are the same. This short piece shares my reflections when in the emergency room immediately after Dad had a stroke. It is followed by a poem I wrote about his time in the hospital.
Acceptance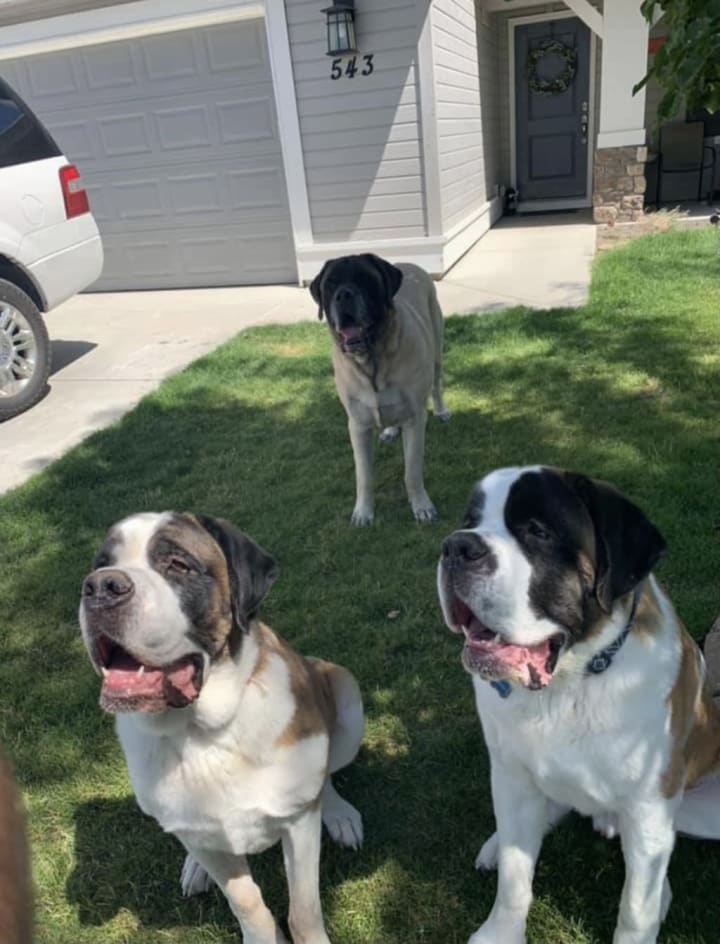 When Kari entered the hospital, they had three dogs. When she came home there were only two. This is the story - with a happy ending.
healing
Stories about life that inspire emotions - mostly humor.
Lessons about writing based on my textbook, Strategies for Teaching Writing.
Poetry and essays about the of art of being human.
I write therefore, I am.
Receive stories by Brenda Mahler in

your feed