What Are You Doing? (Pt. 3)
Countdown: 19 days.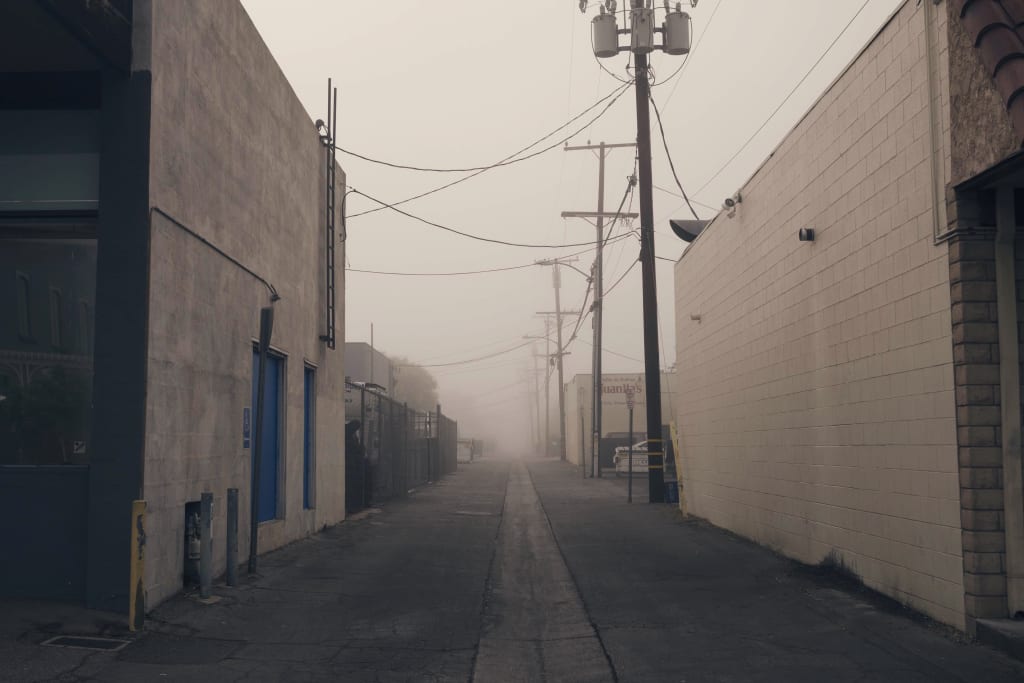 Photo by Cole Patrick on Unsplash
One of the biggest lessons I've had to learn lately is how important it is to trust yourself. I can be detrimentally logical at times, to the point where I reason myself out of doing what I truly feel is the right thing. Beyond that, I tend to put the needs and happiness of others far ahead of my own, and I far too often have sacrificed my own success and happiness because someone else doesn't approve, or it isn't in the best interest of another person.
Unfortunately, I'm still not great at trusting myself and tend to waver in making decisions. I find it difficult to commit to really big things lately, which is understandable given what I've been through this summer already. The consequence of my vulnerable disposition is that I can be quite susceptible to changing my mind and trusting the opinions and influence of others; it's almost as though I allow the direction of my life to be externally dictated by other people simply because I have an inborn fear that I am actually incapable of making the right choice on my own. I have some theories about where this came from and how I grew into this self-doubt-ridden adult, but none of the theoretical origin stories resonate with me enough to provide the necessary insight required to structure rehabilitation around.
This big decision I've made, the one that will come to define my life in a highly significant way in only 19 days from today, it's really starting to sink in now. After today, I am left with but only 14 more actual working days before I execute my plan, and two more weekends to sort myself out. It feels like I have so much time left; I'm inclined to leave many things to the last minute (as I often do with things), but 19 days isn't much time at all. I could, in theory, put this off a little longer, but that kind of behaviour is so characteristic of my procrastinating nature that I think it is best to stick to my personally set deadline and follow through with this, as there have been so few times in my life that I have set out to make a big change and actually committed to it fully.
I swear I'm getting closer to feeling comfortable enough to publicly reveal what this big change actually is and why, exactly, this is such a big deal for me. Things are unfolding and time is ticking... It seems that things may actually be coming together, finally! Soon I will be able to log the journey of this experience in a way that actually makes sense to anyone reading it, but for now, I'll have to stay quiet in order to avoid having my mind swayed too much by other people's ideas of what my life should look like.
Interestingly enough, there's actually a really great song that kind of describes how I feel right now, so if you're interested, totally check it out! I came across this song around the same time I decided to make this big decision for myself and the lyrics really resonated with me. Although the lyrical structure and content is quite simple, the sentiment behind it all is extremely relevant and emotional. The song is called "Quiet" by a band called Dear Seattle from Sydney. The genre is sorta punk/rock/indie-esque, so if you're into that kind of stuff, you may like it regardless of the context by which I am including a link to it! This song is from their self-titled EP released in 2017, and if you liked it, they actually released an album this year that has some pretty great stuff on it as well!
happiness
About the author
Strange. Unique. Rationally nonsensical.
One day, I would love to be able to quit my job and pursue writing, drawing, and other creative avenues full-time.
Creating and engaging with my imagination is what I was made to do.
Reader insights
Be the first to share your insights about this piece.
Add your insights