Walking into Deep Time
How memory wakes us to who we are now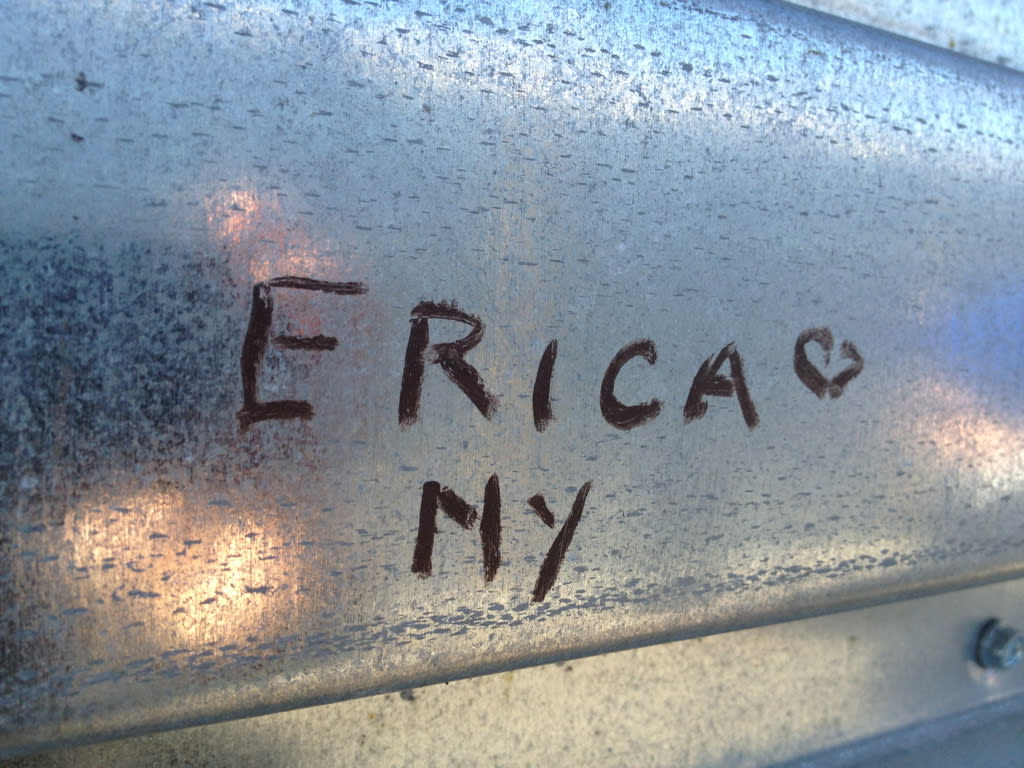 A silver doorknob. Aluminium? I suppose. A little loose, somehow, so it catches when I turn it—but wait, before I turn the knob I've got to reach up to the top lock—my mother calls it "the double lock"—and turn its much smaller knob to the right to open it. Now I can turn the doorknob. Now I am pulling open the metal door of my parents' apartment, now I am stepping across the threshold to see, just to my left, a poster from the Metropolitan Museum of Art. Beneath my feet, sturdy brown carpet scrolls all the way down the long hallway to the elevators, fifteen or twenty steps away. A mirror opposite the four lifts, the metal call buttons I still think of as "new", even though they were installed when I was a teenager. I'm fifty years old now, and my parents have been dead for a dozen years, but their apartment, this hallway, remains—I believe—perfectly contained in my mind and heart, and so in my imagination, I decide to talk a walk, beginning here, in the place I tell myself I still know best.
It is a meditation of memory. It is a way of slowing my life down to see how much I can call back and observe, how I can recollect (think of that word: re-collect, to gather up again) into my life an older life, my past life. I am a writer: my business is observation. And yet how much, as I rush through my days, do I really see as I go from here to there or there to here? Not much. I bet you're the same. We're so busy running our errands or picking up our kids or getting to work that the world itself flows by in a blur of obligation. A memory walk is a way to go, as Proust had it, in search of lost time.
So I decide to walk, in my mind, from my parents' apartment to Central Park.
I live in London now, but I grew up in New York in a two-bedroom on the Upper West Side of Manhattan, overlooking the Hudson River. How many hundreds of times did I make the ten-minute journey on foot from West End Avenue to Central Park West? I could not begin to count. Yet hardly ever, I am sure, was I actively paying attention to my surroundings, beyond noting whether the weather was warm or cold, sunny or pouring with rain. But over the course of those hundreds of walks, the landscape of my childhood—the landscape of my essential self—assembled inside me like the pieces of a jigsaw puzzle, like a palimpsest, layer upon layer, building, hooking together until somehow the whole is available to me at this vast distance of ocean and time.
I decide on an early autumn day. I close my eyes and imagine my feet taking me through the paths that wind through the tall, beige, Sixties buildings of Lincoln Towers, the magnolia trees beginning to lose their leaves; the synagogue—now demolished and rebuilt—on Amsterdam Avenue. How closely can I observe my envisioned surroundings? What colour grey is the sidewalk? Is the wire-mesh garbage can on the south-east corner of Broadway and 69th Street full or empty, battered or pristine? How do I choose to recall a particular corner of Columbus Avenue: as the Japanese restaurant we all used to love, or as the Magnolia Bakery it eventually became?
This re-entry into personal history, personal place, is more than just an exercise in nostalgia. When I take this imaginary journey, I am made to consider how we choose what we recall, and how we interpret it. It reminds me that there are always such choices to be made. We can focus on sunlight or shadow; we can hold what we love close to us, even if time has made what we love seem far away. And I am reminded to pay attention to what seems fleeting: for it is those fleeting moments that finally make up a life. My life. Your life.
I wonder where your memory walk will take you. Will you find yourself near home, or far from it? On a pavement or on a beach? Are you alone or in company? Call back your past life to enter your present: travel back through time to fully enter who you are now.
healing
About the author
Lead Editorial Innovator, Vocal. Author, critic, friend, parent, cook. New book: Chief Engineer: Washington Roebling, The Man Who Built the Brooklyn Bridge. Twitter: @EricaWgnr, Insta: @ericawgnr
Reader insights
Be the first to share your insights about this piece.
Add your insights