To Plant a Garden
Will more gardens and at-home food movements begin to pop up in the face of the pandemic?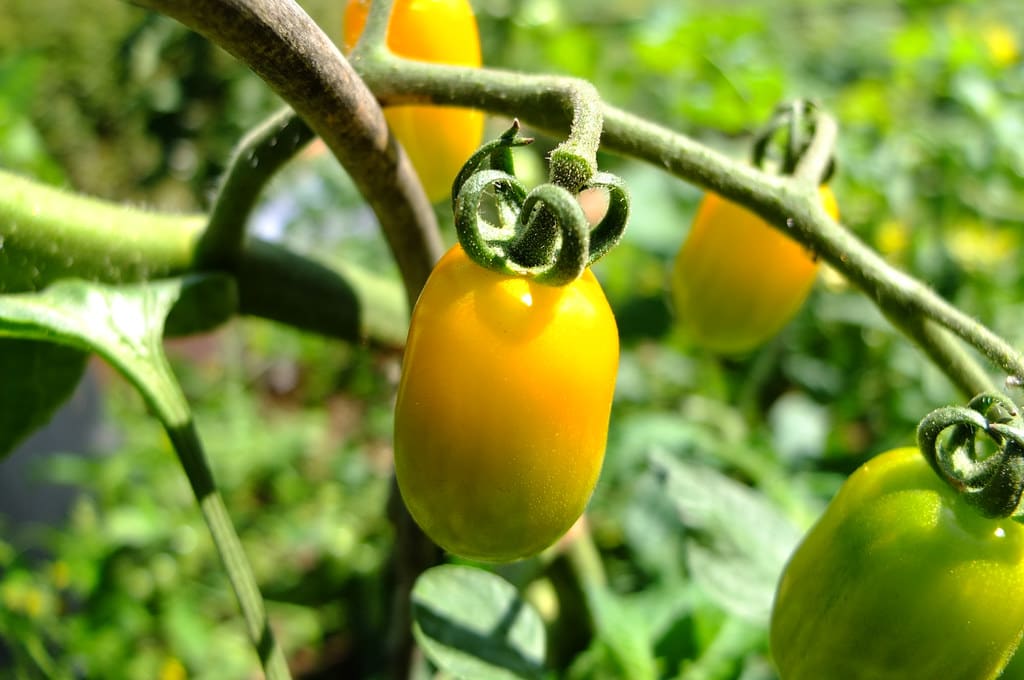 "in the garden" by Shelley & Dave is licensed under CC BY-NC 2.0
Shortly before she returned to London (and before a pandemic consumed the world) my good friend, Sophie, left behind a small trove of parting gifts, including a variety of seeds for me to plant. I was touched by this gift and knew its value, so I set the small baggie in my pantry for another day. Living in the middle of the city, I felt I wasn't prepared to start a miniature garden in my shared apartment, though I do acknowledge it is perfectly possible.
As the global situation concerning COVID-19 began to unfold and the WHO declared a pandemic, people began to panic-buy — stripping entire grocery stores of food items and other essentials. This behavior led to renewed concerns about how we get our food and the stability of global supply chains in the face of a crisis.
While this was happening, I began to give more thought to the idea of growing a garden — cliché and basic as it sounds! But the seeds of this endeavor were planted while I was young. Growing up, my mom used to keep gardens of various sizes, whether it was a small tea garden under the porch staircase in Tennessee or an abundant, diverse vegetable patch in Northern Michigan.
While I was almost never an active participant in the act of growing, weeding, or maintaining these gardens, I sure enjoyed the fresh, delicious items that they yielded at harvest. My mom also went through periods of time when she would produce dozens of canned goods, which were kept in the kitchen pantry or in the store room — sometimes for years after the fact.
I can still remember the loud pop of a canned Mason jar getting unsealed, and the wonderful mix of flavors that one of them might contain: pickled Kim Chee, far superior to any you might find in a regular grocery store; roasted garden peppers and tomatoes (which go exquisitely with pasta); and all different kinds of jams.
One especially notable example of my mom's periodic, furious productivity came in the early fall of 2014. I had just moved into a new house in Ann Arbor to complete the final semester of my undergraduate studies at Michigan. While getting to know my new roommates, I mentioned in conversation that my mom had prepared, cooked, and sealed 100 jars of jam preservatives.
"100 jars of jam?" my new roommate Nick asked, almost incredulously.
"100 jars of jam." I responded, perhaps somewhat casually. I would quickly discover that Nick was a foodie, and that he also enjoyed his herb. I managed to get at least several jars of the stuff from my mom that fall but they didn't last long in our household that semester.
At one point in either the late 2000s or early 2010s, my parents hired a local cherry farmer to build a root cellar on our family's property in Northern Michigan. Root cellars typically range in size, from small, humble holes in the ground to actual standup cellars that you walk into. The one in our backyard ended up being roughly equivalent to the volume of a 55-gallon drum, as we used to it to fill the hole for the cellar. A well-built root cellar can keep apples and other hard fruits or vegetables remarkably fresh for months (even upwards of a year) at a time.
While I regret not taking a more active role in the sustainable food projects of my family's past, I have an appreciation for them now in the present. After my lease ends on September 1st of this year, I envision a few weeks of travel around Europe — assuming it is safe to travel at that time — before relocating to a new home on Gran Canaria.
It's still too early to know where exactly this new home would be and it will likely depend on a number of factors (especially where I can find work as an English teacher). At this time, I'm in love with the idea of living in one of the numerous, idyllic towns that dot this island. In addition to being closer to nature, there would perhaps be enough space, sunlight, and fresh air to finally begin a miniature garden.
goals
About the author
Swiss-American. Daydreamer. Shortlisted for the Vocal+ Fiction Awards.
Portfolio...... pohaimuller.myportfolio.com
Blog............ pohaimuller.wordpress.com
IG................ @hanskealoha
Reader insights
Be the first to share your insights about this piece.
Add your insights