Tips to Engage Your Employees
And Be a Good Boss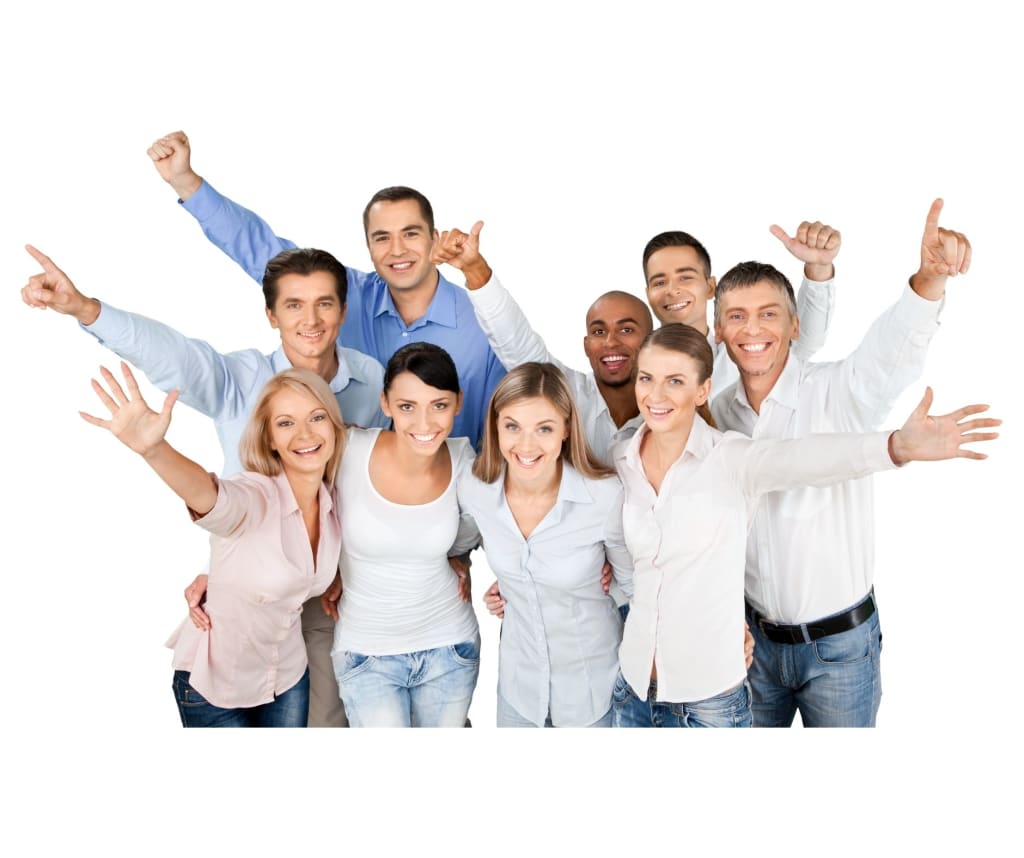 Photo Courtesy of Canva
Finding quality employees is never easy. You may have to search for weeks (or even months) to find someone who is qualified for the position that you are offering. However, qualifications are not everything. You need to find someone who is going to be an asset to your company.
Attitude is also important. You want someone who is willing to put in the hard work and do it well. However, even the best employee is going to struggle at work sometimes. At that point, it is up to you to help them through their difficult time. You need to engage your employees so that they are happy at their job and willing to push through even when they want to walk away.
Here are some tips to engage your employees.
Hire the right employees. If you want employees who are happy doing their jobs, it is important that you hire the right people for your team. Even if you are struggling with your work because you are short a person or two, you need to take your time during the hiring process. You would be better off hiring a temporary worker until you find the perfect person for the job.
Make sure your employees have the training and tools that they need to succeed. Once you have hired someone, you need to give them plenty of training (and time) to get acquainted with their job. Allow them to work closely with another employee until they know exactly what they are supposed to do.
Don't be afraid to have regular training sessions to make sure that your employees stay up-to-date with the latest trends in your business. Refresher courses can also be helpful if your employees only do certain jobs during certain times of the year.
Push your employees (but not too much). When setting goals for your employees, it is important that you choose goals they can achieve. As they reach each new goal, their confidence will grow, as well as their willingness to do more. If their goals are too hard, they will struggle and many will end up giving up. They just won't care that they can't do it. They will disengage. Some may even quit.
For this reason, you may want to try to give them shorter goals that they can accomplish quite easily, mixed in with some goals that are a little harder (and will require more work). Talk to your employees regularly about their goals. See how they feel about what you are asking from them. Are they doing well or are they really struggling? Use this information to adjust their goals so that they feel like a valued employee.
Allow your employees to ask questions and get involved in different aspects of their job. When you are starting new projects, ask your employees for their thoughts. The more ideas that you think about, the better off you will be. Even if your employees don't have a better way to do something, they might be able to give a different perspective, which could only make the project end up even better. When employees feel invested in projects (because they are their own ideas), they become more interested in seeing it through until the end.
Offer incentives. One way to engage your employees is by offering monetary (and other) incentives when they do great work (or go above and beyond what is expected of them). Many employees will work harder knowing that they will be compensated even more than their normal salary. You could even get a competition going between your employees, pushing them even more.
Deal with conflict as soon as you hear about it. Conflict between workers can really hurt your business. It can even change the whole mood of your office. You may notice that your employees will not want to work together, calling in sick and taking time off without thinking about anyone else. Other employees may be forced to choose sides, pitting other employees against each other.
Because of this, you need to take action as soon as you notice a change in the office. Listen to both sides of the story and do what you can to make life better. If one employee continues to cause trouble, you may have to get rid of him or her. It is not worth having a toxic person because you could lose several employees due to the mood in the office.
Don't be shy when it comes to giving positive feedback. Though pay motivates many employees, the truth is that employees will work harder for bosses who praise them when a job is well done. They are also more willing to stay late if they feel appreciated when they do. For this reason, be quick to give thanks when the need arises. Praise your employees when they work extra hard. You will be amazed at how much harder they work.
If you are serious about your business, you need to hire the right employees. Even if it ends up taking longer than you want, you shouldn't hire the first person that applies. It is much better to hire a qualified person.
However, just because someone is not qualified doesn't mean that you should let him or her loose. Make sure that he or she has plenty of training to get comfortable before you let him or her work alone. Once he or she is up and running, don't forget to do regular training to keep all of your employees ready to do their job.
Conflict can also change the whole environment in your business. You may have employees fighting, picking sides, and not being as productive as possible. You may even have employees taking time off because they simply don't want to come in. Because of this, you need to deal with conflict as soon as you notice it.
happiness
Small town country girl in southern Pennsylvania. Raising two boys on a small farm filled with horses, goats, chickens, rabbits, ducks, dogs, and a cat. Certified veterinary technician and writer at Virtually Shelley.
Receive stories by Shelley Wenger in

your feed