There's room for you to be you
You are enough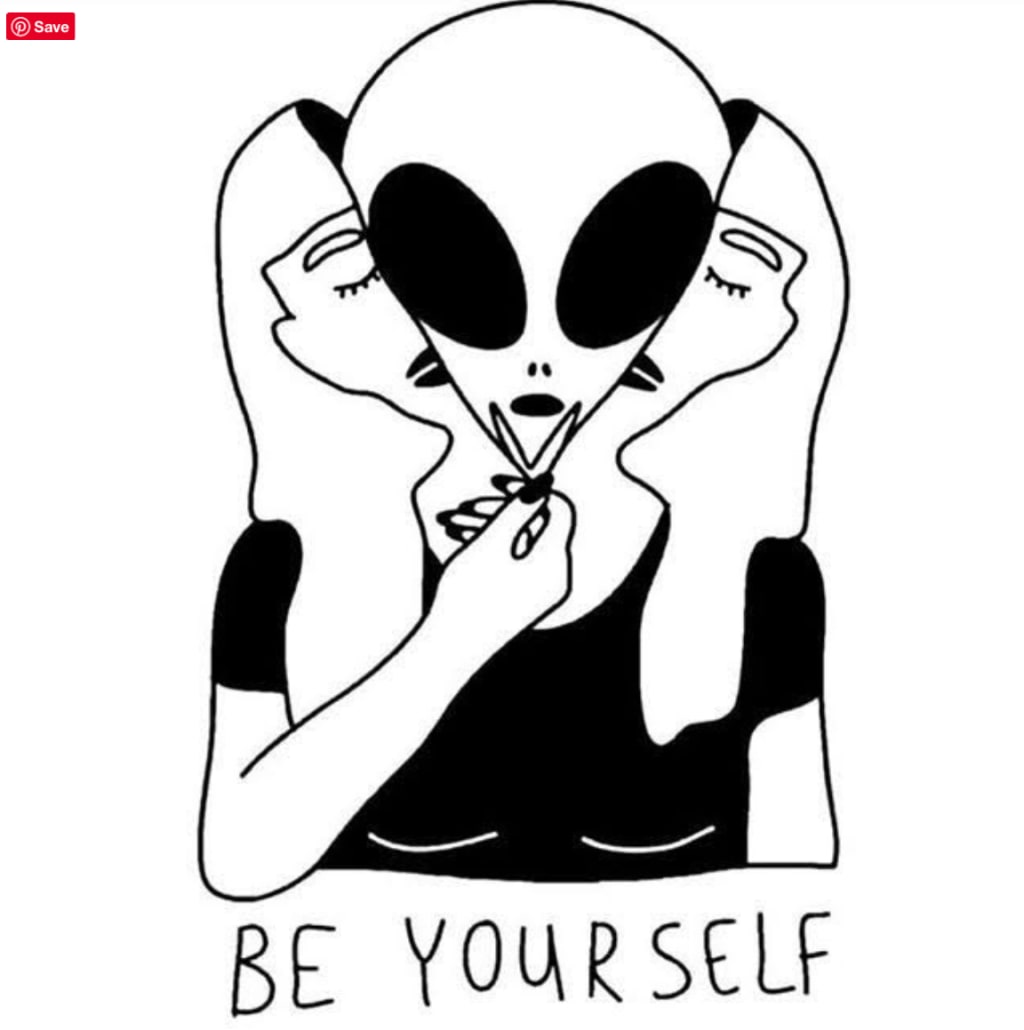 Sometimes while on our spiritual journey we get overwhelmed with the opinions and teachings of other "master spiritualist", and its easy for us to think that our unconventional personal views on these ancient topics are either mislead, wrong or invaluable. As a result, many of us merge our personal thought processes with those who we deem worthy or more knowledgeable than ourselves.
I believe this lack of confidence in our personal theological thinking is the reason every spiritual video on Youtube is the same damn video. When it comes to "success" or popularity in the spiritual community there's a general trend in aesthetic, content, vocabulary and style of communication. Everyone has a video on chakras saying the same shit, everyone has a daily or weekly tarot reading using the same type of cards, everyone is talking the same 12 or 13 sign astrology shit and everyone has the same video on crystals, herbs and candle magick.
It appears to me that there's far too many individuals looking towards the same archetype to gain spiritual success or popularity. This lets me know that either there's way more clones on this planet than I imagined, or that people are lacking confidence in their uniqueness and are struggling with ways to express it. Well I'm here to remind you that THERES ROOM FOR YOU TO BE YOU. You have a unique way of viewing and theorizing the mysteries of life; the world needs you to be 100% you. You don't need full understanding of a sacred topic to hold and voice a valuable opinion. There's an audience for every level of understanding and they need your unique perspective, but that first requires you to reconnect with your personal train of thought. Yes, there are bound to be similarities in the vast sea of opinions, but I guarantee inside of you there contains an opinion that has yet to be voiced by any popular or "master spiritualist".
Turn off the social media, take a break from the overwhelming opinions and lectures offered by people you'll probably never meet and don't need to meet. Take some time to be alone with your own thoughts and theories on this great mystery we call life. The more connected you are to your purest self, the more valuable you are to the universe.