The Sycamore House Chronicles, Pt. 1
A Journey Toward Self-Discovery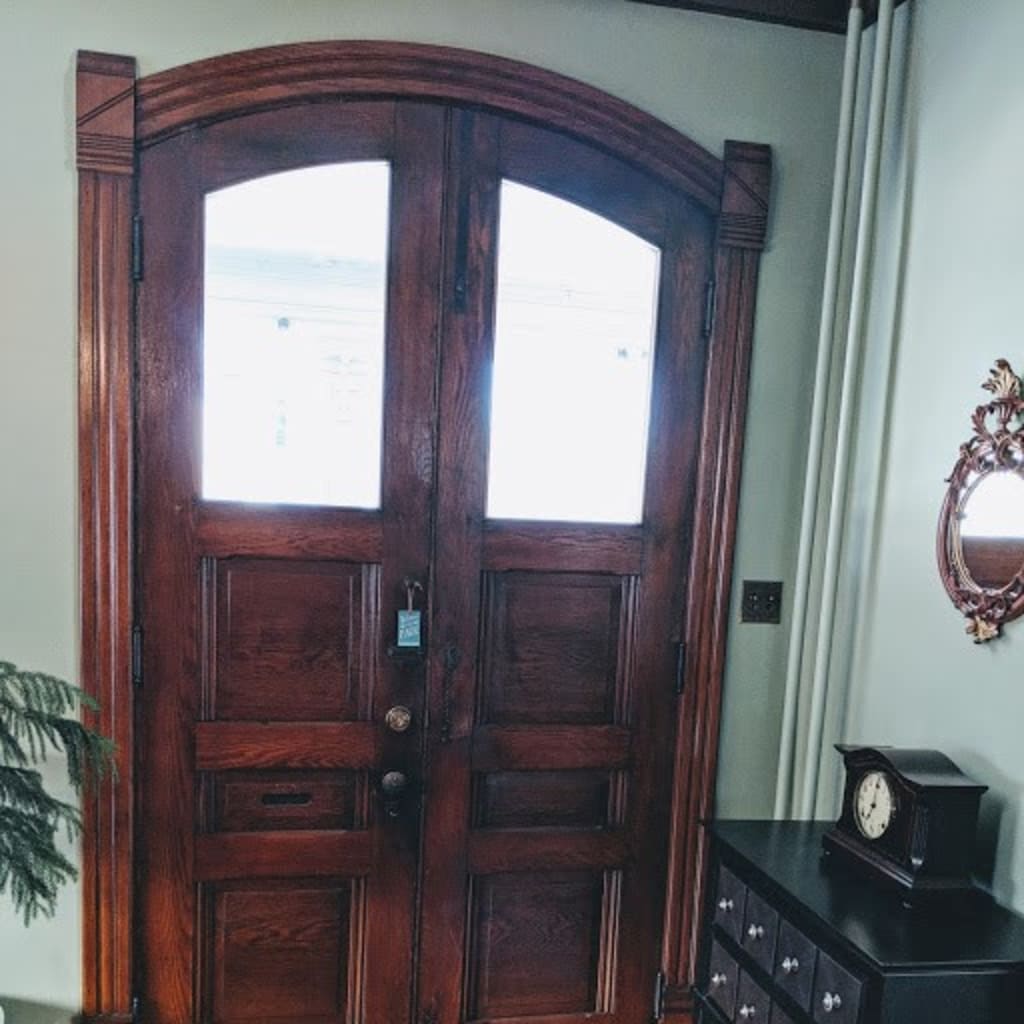 It's the end of November 2017. I am moving into Sycamore House, an 1896 late-Victorian in a small river town in rural Pennsylvania. I am moving alone, from a beautiful farm where I left the ghosts of the previous 15 years. I've lost people. My grandma, who raised me and spent the last 11 years of her life with me, has passed on. I am recently divorced after 25 years of marriage. I've lost the future I had planned and worked toward. The losses, and the break with the person I was before they happened, have nearly killed me. In fact, they have. This person walking through the door of this old house is a resurrected me, back from the brink of suicidal despair. Sycamore House has endured years of emptiness. It needs renovation. We are on the same journey, the house and I, together. This is our story.
October 2017: I found the house. The move away from the farm had to happen; I could neither afford to keep it nor manage its upkeep alone, and I scrambled to find somewhere to go. Friends gave me excellent advice that I did not take. "Find an apartment to rent for a while," they said. "Don't make any big decisions or rush into anything," they said. My real estate agent, M, tried to discourage me from even looking at the house on Spring Street. "It's too big for you," she said. "Let's look at some other houses first," she said. I wanted a new home so badly, a safe place where I could settle down quietly to make peace with my scars. I was frantic to try to replace what I'd lost. An apartment couldn't give me the solidity for which I yearned. Yes, the house was big. It was in a town where I knew no one. But it was a heavy brick beauty that wore its age with grace and exuded an elegant strength. And there was the tree. In the jewel box of a back yard, it stood like a guardian, a god among its kind. Old, massive, afire with autumn, the sycamore towered into the gusty blue and stretched its fingers to just touch the house in benediction.
Back at the farm, I wandered the mostly empty rooms late into the night. In the windy dark outside, coyotes howled. It was a lonely sound. My belongings were packed and stored. I stared at my reflection in the full-length mirror on the bedroom door. A new me, lean from suffering. I'd shed 30 pounds. I was soon to shed much more than some extra weight. In leaving the farm, I would leave behind the beliefs and hope of youth. I was 49 years old, and on my own for the first time in my life, unsure of the road ahead.
M relented. She agreed to show me the house, although she still felt it was too large for me. I walked with her and my dear friend D under the mottled boughs of the sycamore, across the little brick patio, and through the door. In that magical moment, the house and I fell in love. It was chilly inside and dim. It was grand with gorgeous woodwork and old plaster, with barn-sized pocket doors and coffered ceilings. It was shabby with benign neglect and the kitchen was hideous. It had no appliances. I heard the house speaking to me. It had a voice made of music and laughter and the clink of cocktail glasses. I could see the phantoms of happy party-goers dancing in the spacious rooms, windows blazing with light and life, and it was like an elixir in my veins. Hope. I made an offer on it, and nobody was surprised. I signed the contract on Sycamore House before we left, and the possibilities of a new life for both of us began to assemble. Resurrection.