The Struggle
Entertainers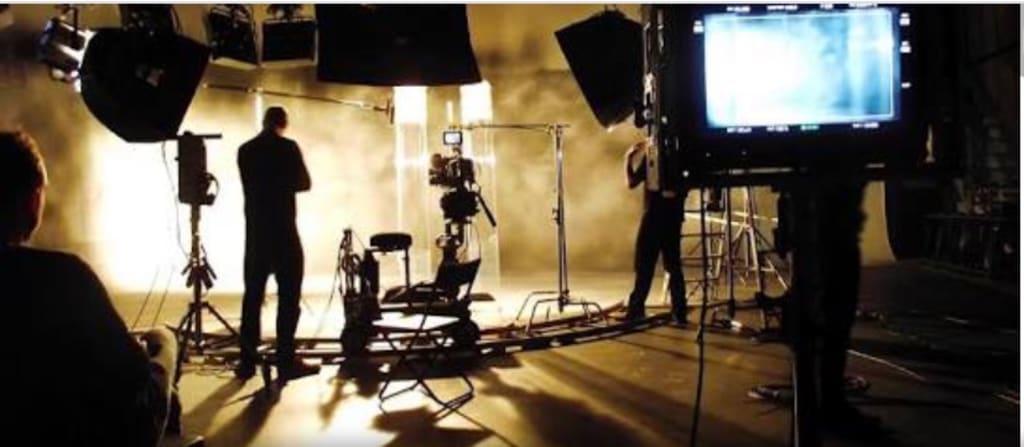 Film Set
The struggle within the entertainment industry. Where should I start? Well first let me introduce myself. I'm Matiria Baker and I'm an aspiring Actress, I've also wanted to be an actress ever since I was younger and I know there was something different about me. I could do multiple accents and just assumed everyone else could do it the same as I. However as I got older and first primary school, and headed into high school the next year things changed.
I was a little bit uncomfortable and shy and didn't know how to express myself, but I've always been like that. I even had stage fright when I was younger. But I still want to be an actress as the years go by. I was in grade 11 and I had friends. I mean I've always had friends and a lot of them and I would ask questions like should I be an actor, a bit cliché I know but I guess I just wanted someone's point of view on it. After graduating I want straight into work at my dad's work to get me started and it was great but later that year I found a talent agency called OnCue and I was excited but I've been with them for 8 months and haven't got anywhere with them so I decided to cancel my account, with them and find a better agent to get me the acting job.
And I looked into it and found a list of the best talent agencies in Brisbane, Queensland on the MEAA website to help me search for the best agents and I even looked outside my radio in LA and even London for the best. I haven't found one yet but I know I'm close it's hard to even with the unexpected events happening now with people being told to stay home and country being on lockdown and people losing their jobs and trying to find any work it's hard of even every performer who was struggling then have now be kicked to the curb.
But what I do is I practice my acting with monologues and I record myself doing it and then I upload them to my IMDbPro and Backstage profile because I'm passionate about it. It's like a musician or a singer. They need to practice their craft to improve and be the best they can possibly be because if they do, they lose the touch of their passion for it and their motivation for it. Even dancers they need to practice and have to have that drive that's inside of them to make something out of themselves because it's like a step in the journey of their own, the path they are taking because they want to do it matter the struggle no matter the fill back they take it's only going to get easier if you put the affected in.
No matter the struggle on whatever career path you take you aren't alone in this everyone struggle, but it gets easier if you have that drive inside of you that motivation to get up every morning and practice your craft because you want to show the world what you make of and there's nothing stopping you from taking that first step into your passion. Get keeping looking and make a mark on the work, make a statement or any kind, if you're a writer, then write something amazing and if you're dancer, dances to your hearts desire and if your a singer/songwriter sing to the world because we need people to inspire ourselves to change the world of the better.