The Queen Had to Die Before She Could Ride
Part 1: It Was Written in the Scars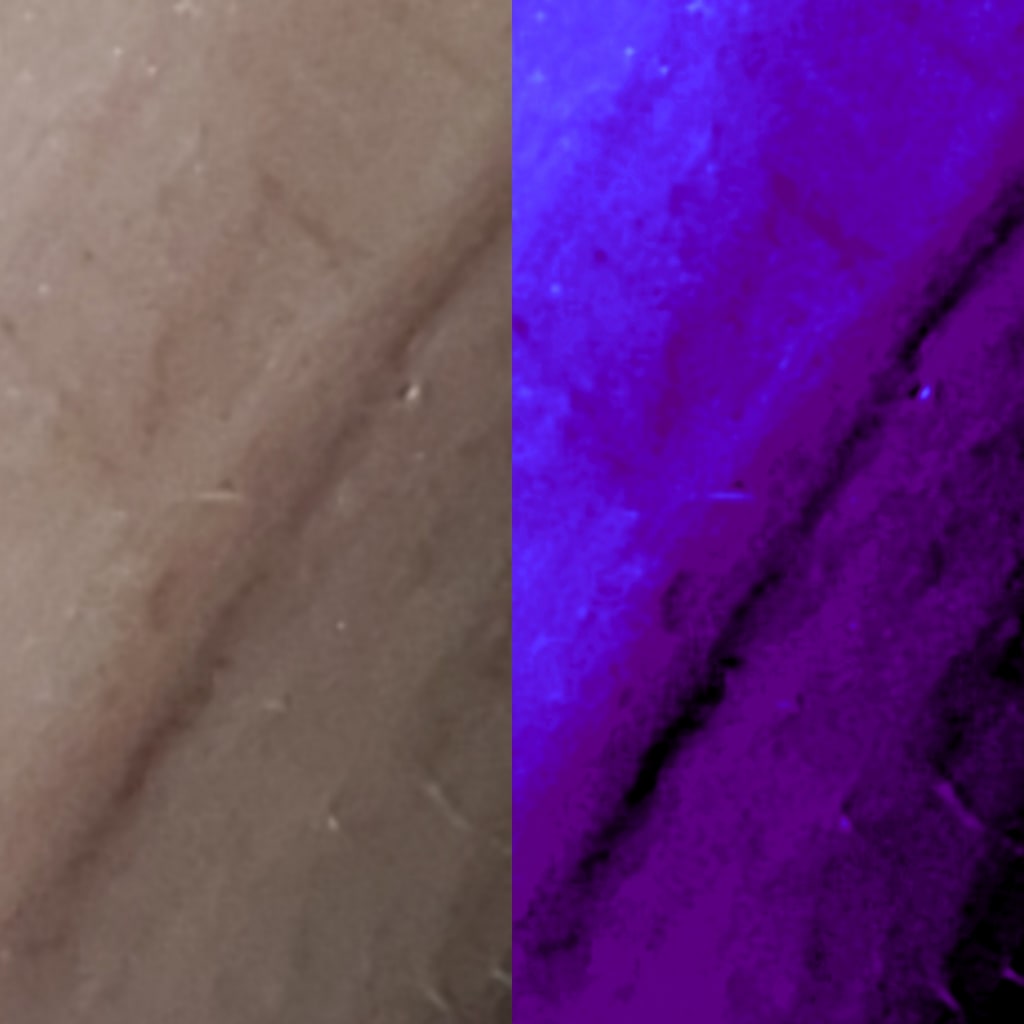 You would really have to be looking for it. You might see it when I wear a camisole or a bathing suit. It turns slightly purplish in color in cold temperatures. It's a small, faded scar on the side of my left breast. It brought me back from death, and freed me from confinement. It's one of the ways I became a Queen.
I was supposed to be born in October, the youngest of my mother and father's three daughters. However, my mother's labor began early, and I was delivered at 26 weeks, in July. My lungs were underdeveloped, and my left lung was collapsed, leaving me stillborn. Doctors intubated my lung, hence, the scar. After 18 months, several more medical interventions and scars, I was diagnosed with Cerebral Palsy (CP). In short, my diagnosis means my brain and my muscles don't communicate well. I have feeling and movement throughout my entire body, but my muscles don't properly interpret the coordination signals sent from my brain. Imagine yourself playing the Telephone Game as a child. This is basically how my body operates on a daily basis, so I use a wheelchair to navigate the world more effectively and efficiently. You might think this would be cause for a pity party, but the Universe and I had plans at a royal engagement, and there was no time to waste! I have been on a mission since day one...
If I had been born in late October as planned, I would have been born under the zodiac sign of Scorpio. Instead, I was born just as the calendar turned to Leo, Queen of the Zodiac. This would not be my only brush with royalty, but back then, this Queen started off with something closer to Forrest Gump-style leg braces than Cinderella's glass slippers. As strange as it may seem to believe, the plan the Universe has for me requires me to live my life as a wheelchair user. My mission is to live independently in body, mind, and spirit. Living independently as a wheelchair user probably sounds like a contradiction, but it can be done. I want to encourage you—regardless of your circumstance—to join me in that mission. To live as independently and freely as possible, whatever that means to you and your life.
Growing up, the phrase I heard most often was, "You'd better figure out how to do this, because there won't always be someone here to do it for you."(SO not regal. How dare someone speak to a Queen in such a manner?! :) ) As a child and teenager, the phrase mostly applied to physical tasks, such as dressing and household chores. Later on, as I went off to college, and became an adult, the phrase began to take on a much different meaning. I learned what it means to speak up for myself, and that sitting up and being counted counts no less than standing up.
When I was eight years old, I was chosen to be a fundraising representative for the Southeastern Massachusetts chapter of the Easter Seals Society. My duties mostly included showing up in various locations looking cute, so that people and organizations would donate money that Easter Seals would use to help people with disabilities receive necessary therapy and mobility equipment. Kids were also afforded the opportunity to attend summer camp with this money. I was one of those kids.
I went to Agassiz Village in Maine for two weeks every summer from the time I was eight years old until I was twelve. The camp had one section for kids with disabilities from all over Massachusetts, and the rest of the camp was for able-bodied kids from the inner cities who wouldn't otherwise get a chance to go camping. The counselors were young adults from countries all over the world. In July 1990, I made friends with another girl in my cabin named Allison. It was not until many years later that I would understand the impact that summer at Agassiz Village would have on my life...
PART 2 COMING SOON....