The Power of You
Here's how to become your own inspiration.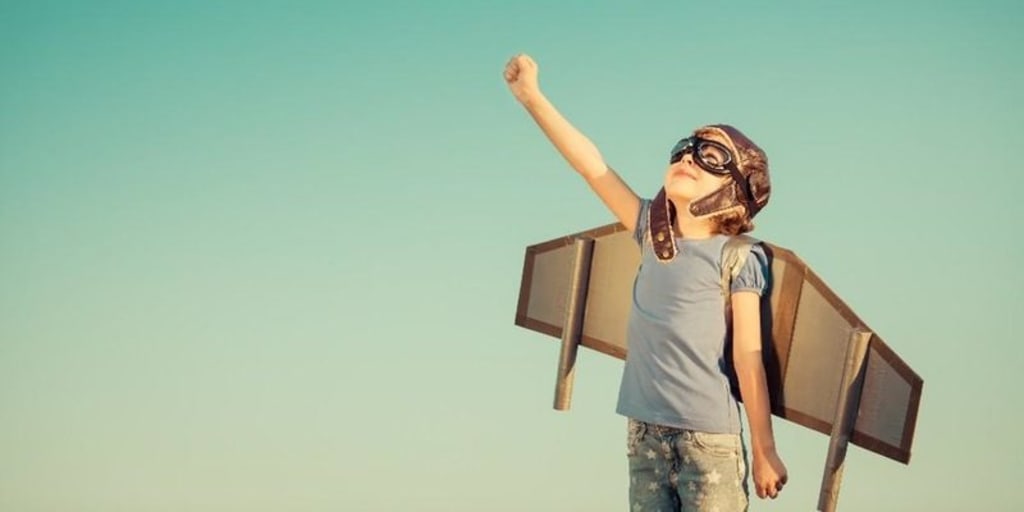 In early 2017, my life was pretty simple, straightforward, and—as strange as it is for me to think about in hindsight—completely bland. I was 20 years old and a full-time law student. I worked my part-time retail job on the weekends, and I spent time with my girlfriend on my days off. I saw friends from time-to-time, but for the most part, I kept to myself and was focused on my grades and my career prospects.
Fast forward two years and my life couldn't have turned more dramatically (for the better!). I'm the director of a startup social enterprise which is providing basic necessities to those in need, I see my friends more, I enjoy taking risks more, and I've travelled to many corners of the world—none of which I had seen before. But I'm still a law student, I'm still with my beautiful girlfriend, and I still work my part-time retail job.
See, something clicked for me not too long ago. I had a falling out with a few old mates from University over silly, silly things, and I took a step back and reevaluated my priorities. I realised how caught up I was in my own studies and in doing things the way they're supposed to be done. I wasn't doing things because I was excited about where they might lead me or because I wanted the adventure.
During this time of reflection I had a discussion with my best mate of (then) almost 10 years. We were conversing about the challenges of law school (as we are both law students) and how a career in the law at that time did not excite us the way we thought it would. Over a few beers, we kept talking and out of those deep conversations rose our startup social enterprise: Spair Pair.
People often ask how we came up with the idea to start this business. Frankly, I'm not sure if there is an answer to that question. The best way to describe it seems to me to be that we were in a state of mind where we wanted a new challenge. We wanted to be able to make a difference in a real and tangible way which, at that point in time, we didn't feel a career in law was going to be able to offer us. We started gas-bagging and out of a few *ah-ha!* moments grew the first incarnation of what is now a growing company that took $3,000 in sales in the first few days after launch and has opened access to almost 50 pairs of socks for those doing it tough.
I bring this experience up because I wanted to highlight what is possible when you seek a new challenge. I found myself questioning my place in my degree, in my workplace, in my relationship, and even at times just in the world, generally. I was ultra-competitive and possessed by a narrow-minded focus on beating others out of a job in the law. It took my taking a step back to realise how the experiences that I had and the knowledge that I had gathered since finishing high school and beginning tertiary studies could help me impact the lives of others in a positive way. And when my best mate found himself in a similar position at the same point in time it became clear that the time was right to take the risk and try my hand at something new.
Obviously everyone's experiences are different. Each person is on their own journey and the paths that they have travelled on that journey are all unique. Despite this, I think there are a few over-arching steps that each person can take in making their life more about what they enjoy, and less about what they feel is a necessity. So, here goes:
Forget the people that hold you down.
People that want you to stay the same for their own selfish reasons can be toxic. You can end up finding yourself comparing your own abilities to theirs, using their successes as a measuring stick for your success, and becoming trapped in a redundant routine filled with self-doubt and the need for appraisal. If there are people in your life who you think are having a negative impact on the way you view your own achievements and successes, let them go.
Trust that the people who want you to succeed will be there to help you.
As you embark on your journey into self-inspired growth, you'll learn quickly that there are people in your life that find as much, if not more, joy in seeing you grow as they do in seeing themselves achieve milestones. Bringing those people along with you along the way will be imperative to your success. There are times that you might feel the grind of whatever it is you're trying to achieve beginning to wear you down, and the most effective way of dealing with that is to share your experiences with those who want you to succeed. Seek their counsel and trust that they will be there to help you. You'll need them more than you know.
Don't doubt yourself, but be constructively critical of your goals.
Goal setting is a difficult process. You have to somehow extract yourself from the activities you're undertaking and, with somewhat realism, look towards what outcomes you can hope to achieve from undertaking those activities. No matter how accurate the goals you set are, you must take the time to constantly reevaluate your goals. If you set a goal for you to lose five kilograms in a month and after three weeks you have only lost one kilogram, there is no sense maintaining your original goal. Unrealistic goals have the effect of lowering our motivation levels because we're less likely to achieve them. Reevaluate. Embrace the "pivot." If things aren't going the way you planned, spend some time thinking how best to resolve the issue. Just because you had a goal at the beginning of the road, does not mean that you must not, or cannot, alter that goal in order to continue on your path without screeching to a halt. Think of what you can achieve in your remaining timeframe and set it as a new mini-goal. Achieve it and move on. Ticking boxes and achieving milestones are pivotal to reaching your goals, make sure you don't let your pride get in the way.
Use the whole world as your canvas.
Write your words, paint your pictures, speak your thoughts, and trust yourself. You'll change for the better when you start.
And, as the entirely shameless pride in my growth now dictates, please see the link below to contribute to the growing impact of our social enterprise!
self help
About the author
I'm an entrepreneur, law student and a thinker. This is where I combine all those wonderful phenomena into a creative outlet for myself.
Reader insights
Be the first to share your insights about this piece.
Add your insights