The Power of Passion
Fatimah Haroon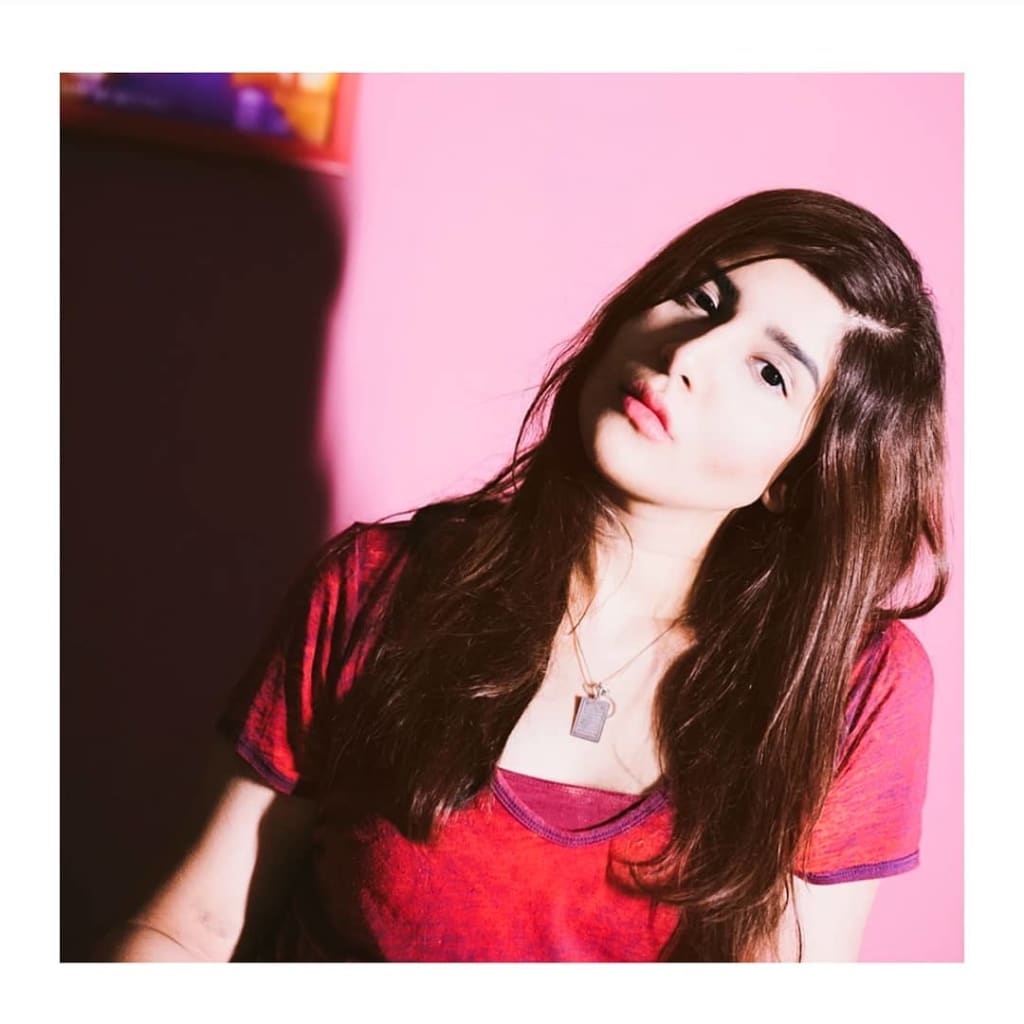 People will tell you a lot of things in the course of your lifetime, but only a few people will motivate you to be the person you ought to be. Today, we will share a story with you, about how a woman of her values, stood up against each obstacle and found inspiration that helped her achieve everything she ever wished for. The determination that many of us lack in our lives, are dictated by this woman of passion that will help you stick to your ambitions while moving further in life.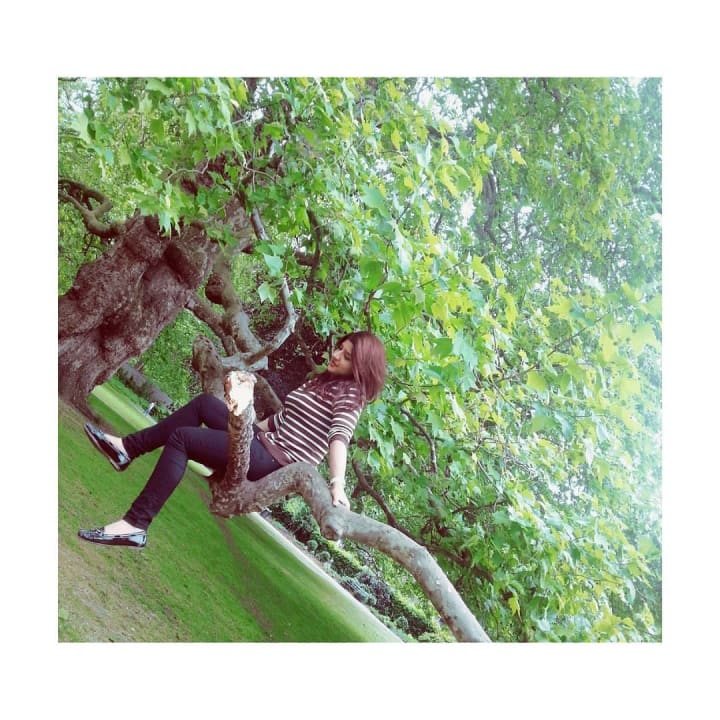 To begin with, it's a universal fact that the hard work that one puts in is always reflected by the rewards he or she achieves. Such is the case with Ms Fatimah. She was born in the city of Karachi in the year 1994 as a second child of three children to her parents, this is the story of her journey from Karachi to the city of New York. As a child, Fatimah got her schooling from Headstart, where she completed her O and A levels with great grades. For further studies, Fatimah opted for the Birkbeck University in London, where she studied Psychology and international relations and media while moving further in life. She finally opted for Birmingham City University for her masters. Fatimah, as she grew up being called, got her passion from travelling. She had a childhood filled with travelling places, where she said, "I would unconsciously look at people, catch them in moments, and derive a story of that moment. It was my favourite pass time as I travelled. I would often click a man riding a bicycle – while talking on the phone, a happy child running behind a kite. Such moments made me happy – I didn't know why back then – but I know now". The photographer discovered at such a youthful age that catching minutes was her actual intrigue. Fatimah's family credits her success as a photographer to their numerous moves since Fatimah grew up seeing the world from the windows of a car.
On starting with her journey, to pursue photography professionally, Fatimah understood the ground reality of the county she lived in. she knew she would have to kick every hurdle right in the face and work harder than her peers to achieve what she aspires to be. Taking the uncommon road to success, Fatimah proved her adroitness and competency, and with her believe in herself, became the youngest ever female photographer in Pakistan. Initially, Fatimah had the intention of living an ordinary life in the city of Karachi, as a) she was not aware of her remarkable passion in photography and b) she was not sure if she would be able to break the stereotypes of her home county and come up as a leading female photographer of her time. However, Fatimah proved all her doubts wrong with her determination and passion to get the best out of her. It didn't take much time for her efforts to get to a greater audience, and She was invited to speak at National University of Sciences and Technology (NUST) and Ghulam Ishaq Khan Institute of Engineering Sciences and Technology (GIKI) at the age of 16. The talk of her skills' spread at such a fast pace, that at the age of 16 itself she was called with her own identity as "Fatography". Fatimah Haroon (who also goes by her moniker, Fato), 17, photography savant who doesn't think Islamabad's newfound passion for cameras and photography is a bad thing. "Even if people treat their DSLR like a status symbol, it still encourages them to get into photography." As a student itself, Fatimah's mother identified her daughter's passion for photography and since it was not the era of smartphones, upheld her enthusiasm by buying her a DSLR that was her first accomplishment to seek after photography as her field of intrigue. So much so, Fatimah Haroon became the youngest Pakistani Female photographer at the age of 15, and the youngest Pakistani female aged 22, to have ever walked the red carpet of Cannes Film festival, even before the famously known actress Mahira Khan. Fatimah's hard work and exerted efforts of working day and night made her accomplish her goals, by bringing international recognitions to her county, making her family and county proud. Not just this, Fatimah's unique skills in photography can be depicted by the fact that she was not just an icon in her own country, but also abroad. As Fatimah Haroon was also awarded being the "Youngest international Pakistani female filmmaker". The young photographer currently lives in Islamabad and often travels to New York City for a work basis. Likewise, her recognition in the media industry where she stood out as a renowned photographer and videographer with 10 plus years of experience and extensive knowledge in the field of photography, cinematography, direction, and the excellent high-level editing skills in pictures and videos cannot be forgotten. Moreover, Fatimah is regarded as an enthusiastic movie producer who appeared in 2016 Cannes festival alongside the Global stars Deepika Padukone, Sonam Kapoor and Aishwarya Rai. Through her utter determination, Fatimah has made her way up through Bollywood as well as Hollywood. Whereby, one of her most recent projects involve the well known Bollywood actor Sidharth Malhotra.
Fatimah Haroon might have started small, might have faced many difficulties that people now wouldn't, but did not let her passion die. She worked on herself day and night, tarnished her talents little by little to be where she is today. It wouldn't be wrong to say that with the technology today it is not hard to reach an audience, but there are very fewer people who are a true inspiration and have a story similar to that of Fatimah's.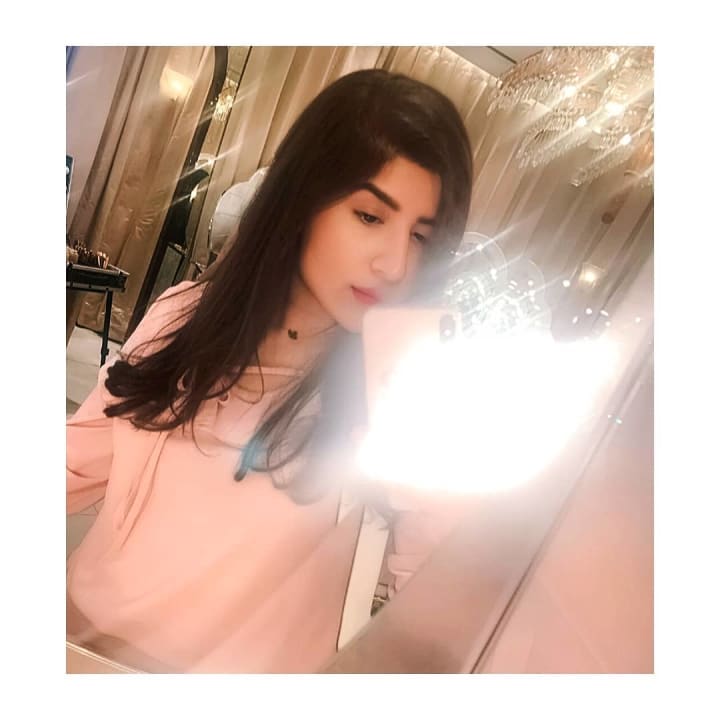 About the Creator
Known for excellent skills in merging business & user needs into high-performance, cost-effective solutions without exceeding the budgetary constraints.
Reader insights
Be the first to share your insights about this piece.
Add your insights