The Pandemic
What's going on and how can we stay motivated?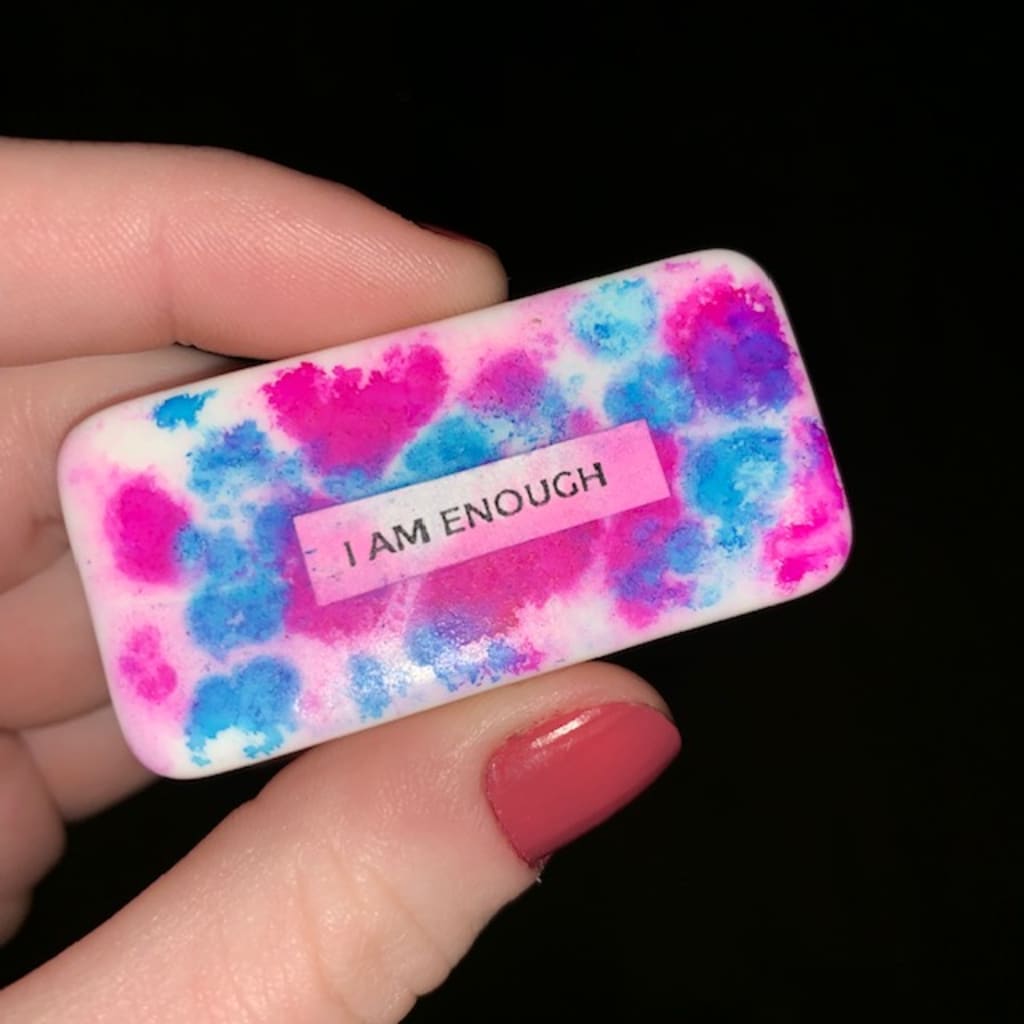 During these hard times remember that you are enough.
Well, if you are reading this, we made it to 2021. It is officially 2021 which means it's time for me to pick up where I left off. I did not make an official New Year's resolution this year, however I feel that I need to get my creative juices flowing again for the sake of my mental health. It has been quite some time since I last wrote for Vocal, but I am back and here to stay! I love writing, and one thing is for sure, Covid-19 put a huge damper on my motivation. Although the pandemic is not over, I am using this time as an opportunity to try and get back into doing the things I love.
In the last year, many things have changed, including my relationship status, health, both mentally and physically, my living situation, and future plans.
#1 Relationship: I am happily engaged to the love of my life, Emily. I plan on telling a bit of our story in another post so stay tuned for that!
#2 Health: About a week ago I had an ultrasound done on my thyroid as a routine check-up due to having been diagnosed with Hashimoto's disease and hypothyroidism a few years back. I recently switched which doctor I was seeing for this health issue and so he wanted me to get a new ultrasound completed even though I just had one a few months ago and it came back as "fine" according to my previous doctor. Now here we are a few months later and the results of my most recent ultrasound were not good. I have a nodule on my thyroid that is in a moderate to high risk category of being cancerous. Now, thyroid cancer is very treatable, however it blows my mind that only a few months ago my thyroid looked "fine" and now I may have cancer. I will fine out more next week.
#3 Mental health: I think it's safe to say that Covid-19 has been rough on all of us, obviously some more than others. My heart goes out to all people who have been effected by this awful pandemic. Luckily, I have not gotten the illness, nor has anyone else I am close to, however it still has had a negative effect on me. Motivation to be creative has been low, and depressive thoughts and emotions have been high. I plan to use this platform as a way to give myself the little kick in the butt I need to get back into the swing of things. The more time I spend not creating content, the more depressed I feel.
#4 Home: I am lucky enough that my fiance and I have the means to live in a beautiful 2 bedroom apartment, now money is very tight, don't get me wrong, however we are living in an apartment that we love much more than our previous with our 2 dogs.
#5 Future plans: I've been trying to decide what I want to do with my life for a long time. I will be 25 on 1/29/2021 and I think I can finally say I know what I want to do! I will be making a separate post entirely about my future goals with Emily and our non-profit organization we plan to develop very soon.
Now here's what I know you all came here for, tips for staying motivated during the pandemic. I will tell you right now that if you are still reading this post, that's a good sign! It seems most videos on the Internet or posts on social media are getting shorter and shorter so the viewers don't click off because they have lost interest. I think staying motivated and getting motivated are two separate things so let me break it down a bit.
Getting motivated comes first, there are lots of ways to do this and every one probably has something different that works for them but here is what I am learning works for me: thinking about the future...that's it. Thinking about the future sparks excitement in me. There are so many things I want to accomplish and so many different things I want to do, however if I don't make a change in my every day life in order to move closer to the dreams I have, I know there is no possible way they will happen. So to sum it up, think about what makes you happy. What ideas or dreams do you have? Do they excite you? If so you're on to the next steps!
Staying motivated is easier said than done. Life can throw curve balls at us when we least expect it and from there it can sometimes throw us off course from where we originally planned on going. Here are my tips for staying motivated. Once you've decided what you want in life, there are many ways you can go about trying to achieve it. Try writing it down; make a plan and even write down what you can do when something doesn't work out, a back up plan, so to speak. I find that writing things down and having a plan is most helpful to me, another idea is to journal. I love to journal and doing it daily can keep me motivated because I can write about whatever I want, it can also keep me accountable. What I mean by that is, setting the daily intention to write can turn into setting a daily intention to write about my future career or to write one poem a day, literally anything that keeps you writing is probably going to keep you motivated to do something that will move you closer to whatever it is that you want to accomplish.
I hope you found some information helpful here, at the least, I hope I have peeked your interest to come back to my page to read more of what I have to write about next, and soon!
goals
About the author
My name is Amanda and I am a college graduate with my bachelor's degree in English. I've loved writing for as long as I can remember and am a proud advocate for mental health and abuse survivors.
Reader insights
Be the first to share your insights about this piece.
Add your insights