The Human Kind Part One
Connective Relationships, Interlocks Inner Peace.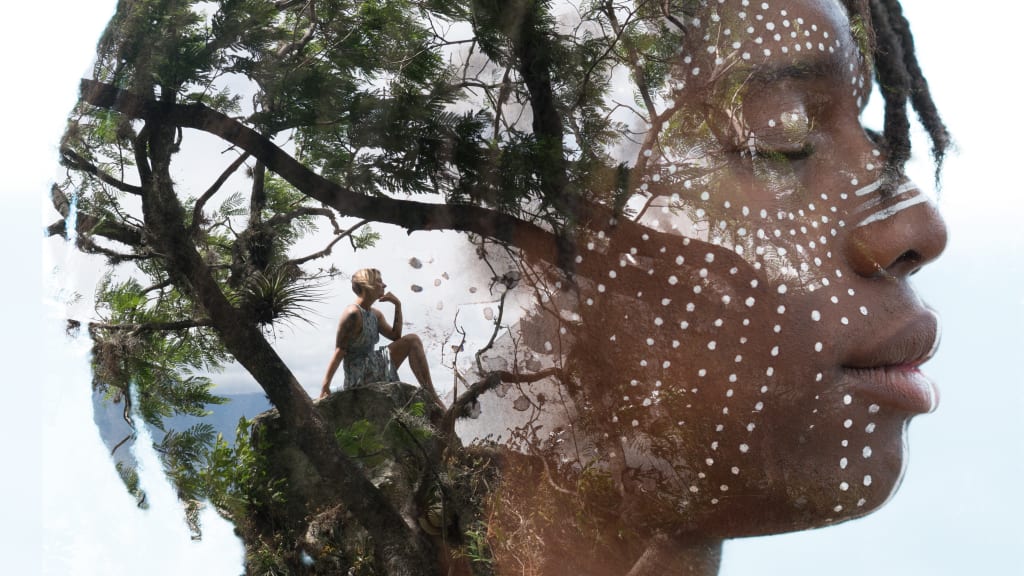 Through mediation, and thoughtfulness clarity is achieved toward a luminous calm.
Kindness is the generous act of will. It's an attribute, most charitable, a characteristic that showcases moral balance and grace. The path of empathy mirrors the articulation of mindfulness of one's self-love by celebrating the most endearing act of compassion and consideration for others in need. Another description suited to describe kindness is a "Caretaker," meaning being one of human origin and nature be helpful, responsible, and organized. All things loved by nurtured, motor for its well being and stability valued by which we give freely under the laws and principles we live in "Garden."
"The Ideal of kindness, Thoughtful Promise"
I imagine the ideal of kindness is to spread its thoughtfulness and purity of its courtesy by commemorating this honor to all things, whether they'd be of human descent, animals of ground or sea plants and trees. As we journey toward a better understanding of our intent, a sense of dignity is made clear, and the brilliance of the joy we have becomes obvious. The realization of "Our" prominence is the beginning of the awakening, as the initial step toward enlightenment begins. Through growth from our practice, balancing learning, while giving individual support, including meditation, we can evolve into becoming The "Greater Self " and then endorse the "True Self."

"Balance, Discovery The Beginning"
With the continued introduction toward the "True Self, we'll get into furthering our understanding of this knowledge ahead in other readings. In which I'm excited to get to for us!. As we center our focus toward our perception of the most basic ideas, we'll begin to marvel at the understanding we're able to tap into on this journey. Learning is the applied pressure in which discovery is achieved by viewing the ability to witness through a new version.
Henceforth, when achievement and understanding are present, clarity of enlightenment is fulfilled, leading to discovery. The opportunity to open doors comes to pass, meaning that discovering things once seemed hidden has been revealed. Revealing a dimension's purposeful revelation means nothing if you don't understand the nature or reasoning of the visual to exist; you would remain with a blind eye until your enhanced knowledge develops to understand true knowing. Again we will stay on the path of these teaching to gain further understanding gaining balance.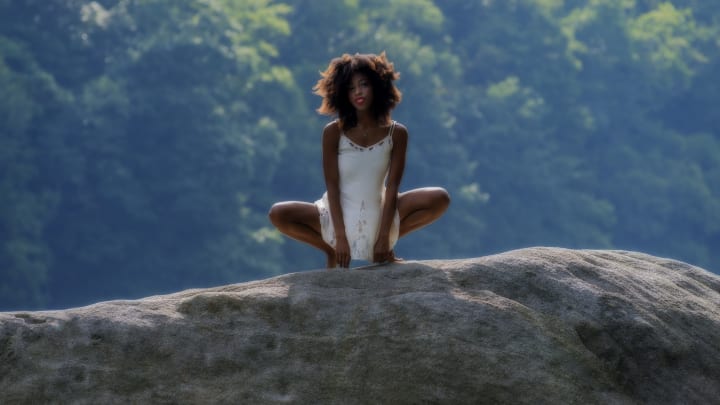 As we gain a better sense of consciousness through knowledge, we can apply thought into action, thus producing motivational energy to bestow the capabilities that seed our existence and the glue that mends the ends. Through balance, we keep the structure under the universe intact. The magical logistics of the healing power prevail in kindness. Compassion is a universal principle that carries a unique magnetic nature artistic in its versatility of expression. This communication connects, in our participation in creation, establishing even more ways to unite us.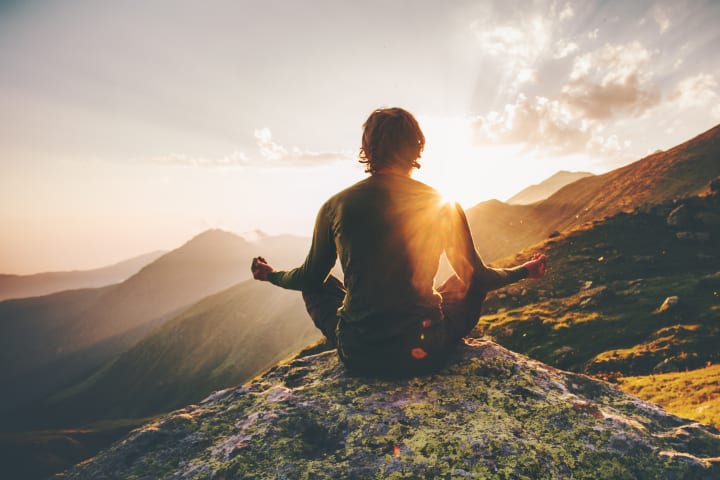 "The Majestic Principal We Are"
Let's take a moment to imagine the correspondence flow in the seeded world. A community, we as humans, are apart can inspire change, observe progress, and organize the complexity of classifications within its urgency and preventive care to succeed in a fruitful life of our own "Utopia." Eden, This world is a garden that relies and thrives upon our maintenance of it. We are the intellectuals of courtesy "Caretaker" of sorts. By leadership, we cultivate the proceeding generations' evolution as the seeded world's mother and father of "Earth."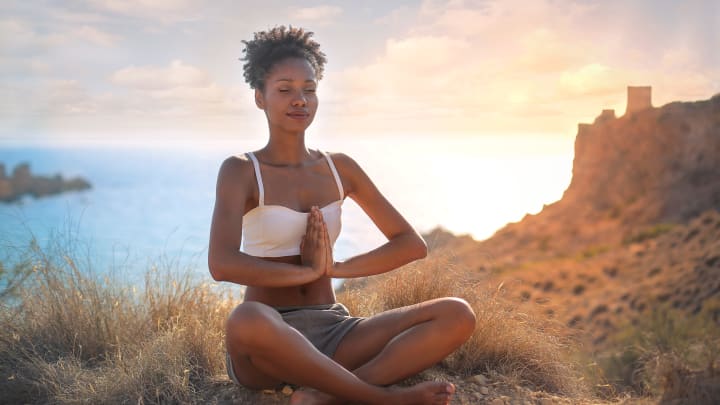 In the beginning, the enhancement of understanding kindness and compassion co-existence involves, evolves us. All thing of this world has a part as we are part of it as it is our duty and obligation as the "Caretakers" to maintain this garden. Understanding our significance and place, we'll realize how much our contribution is needed". The Human Kind" I want you to take part in this exercise free your time, open your mind and close your eyes. Today imagine the prism of colors we are (not by nationality); instead, as the vibrations of dancing hues, an appearance by nature those of blues, reds, yellows, and purples a purified rainbow. The same color scheme reflections echoed in our inhabitants' reality as the suns reflected the prism colors in our environment and nature. With our perspective in place, the view of an enlightened eye, you would realize that we are all the same, and all illusions and misconceptions would fade as truth will reveal itself balance fall in place. In acknowledgment, We'd understand the oneness of origin we are "The Human Kind."
"Supportive, Balance, The Achievable Goal "
Suppose we focused on the achievable rather than difference on ideals unconvinced to non-believers and deceivers the wrongs and differences in arguments and disagreements. In that case, we'll see how we've halted our progress. We'd understand the courtship of our differences by promoting the stability of our similarities, " The Human Kind. Increasing the supportive balance begins with our omission of willingness to incorporate uniqueness into our development, thus mending solidarity uniting all as "One," an operational whole.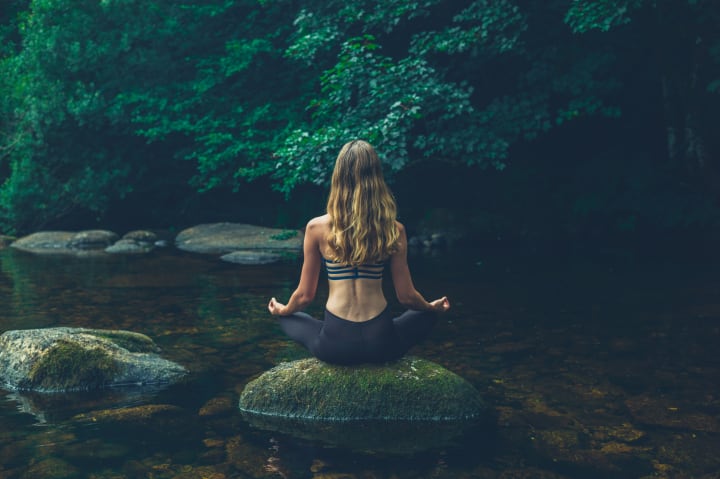 The design in which creation made us is a dominant factor depicting "Our" tremendous success. The achievable goals insight is then viewed fruitful by the govern caliber of its intellectual creators, design, and intent, would it not? Thus, the notion becomes relaxed and more comfortable to fathom this realization that greatness respawns its equal through study, practice, and self-elevation. In which we reach an aerial understanding of all achievable in which we exist. Thus we begin to understand the inspiring proof of our destiny, "succession" being our prime objective growth.

The knowledge obtained from knowing what it is to be "Human" induces a perceptive deserved we gained there for producing a more appreciated value on a word so honorable that its permanence is more than an action, yet a condition in which we abide in kind. Knowing our design's focus provides understanding, allowing clarity to make its acquaintance with our objective, which leads to understanding who we are. The journey towards furthering our education about the self is then adequately absorbed. -to be continued-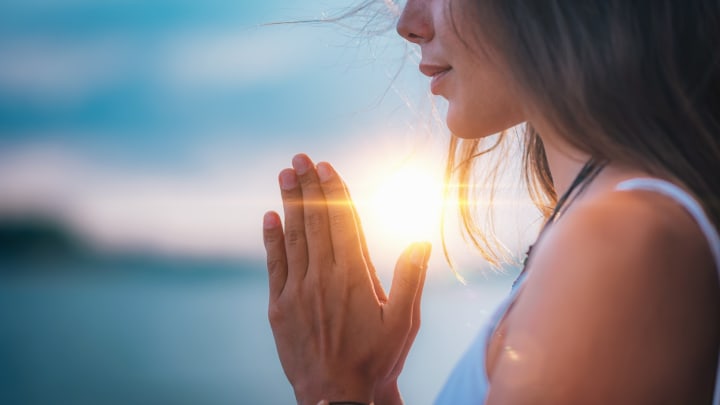 Outre Violet
My creative vision is through poetic motivation, The journey made by positivity exploration, the origin "The Human Kind" As we step through, we discover The Greater Self" I believe in a dream imagine healing begins "The Human Kind."
See all posts by Outre Violet →