THE 4 RULES THAT SAVED MY LIFE AND CAN SAVE YOURS TOO.
IF YOU'RE ANYTHING LIKE ME, YOU'VE PROBABLY BEEN TOLD A MILLION TIMES THAT YOU NEED TO ESTABLISH RULES FOR YOUR LIFE IN TO BE SUCCESSFUL.
While it's never easy for to put limitations on my freedom, I have found that there are actually some rules that are worth following. In fact, these rules that are worth following. In fact, these rules have saved my life on more than one occasion. Here are the Four Rules that I now live by and that I know can save you too.
The #1 rule in life is no more zero days. The days of wasting time is over. When you know what your ultimate goal in life is, the only thing standing between yourself and success is wasted time.
You need to make a clear commitment and intention for what it is that you want in life, as well as decide if giving 100% will be worth the effort needed now or later on down the line when things may become more difficult due to changeable circumstances.
The key here isn't focusing on just one aspect but rather giving everything 100% effort every single day because when we give our all nothing will stop us from achieving what we want out of life.
The #2 rule in life is you must have gratitude for your you and others around you. Be easy on yourself, I know that's easy for me to say. But no seriously be easy on yourself. You are all you have at the end of the day so be gentle on yourself! It's important to stay positive. Have gratitude for what you are doing in life or that class you chose to enroll in yesterday. Maybe a goal you set last night. All I ask is think of the positive and don't dwell on the negative.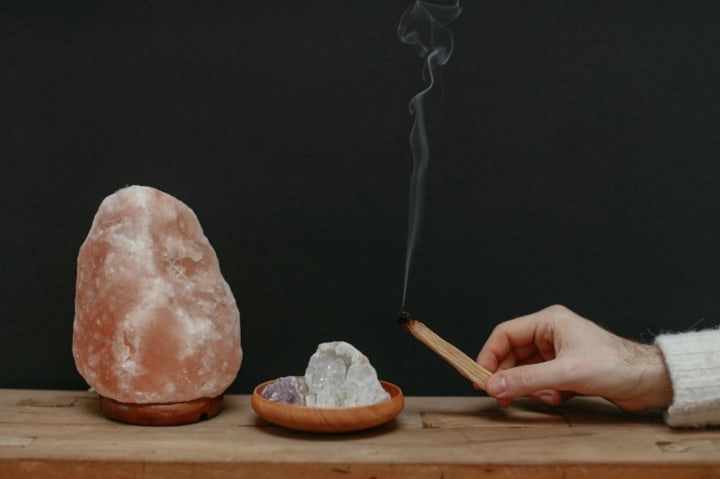 Check out my Blog post how to find it and get rid of it! Click the link up above.
A great way I've found myself being more mindful about life comes from practicing mindfulness meditation. To be thankful no matter what even if it's something small like the strength needed when trying again after giving up. When everything goes wrong not to go with it !!
The #3 rule in life and in my opinion the most important one. Is that you must forgive past, present and future selves. You won't grow if you cannot take into account forgiving yourself for what has been done wrong before.
LIFE CHANGES WHEN YOU LET THE WALLS AND BARRIERS DOWN. ALL THOUGHTS BECOME FACTS IN OUR MIND SO PRACTICE FORGIVING YOURSELF THE PRESENT YOU! JUST THINK THE CURRENT YOU IS READING THIS POST SO THAT COUNTS AS SOMETHING! RIGHT ?
Look at it like this the 3 "you's" are one big unit each portion playing their own roles towards making up who we truly are as individuals, inside our heads we can talk down and bash our potential really quickly so be mindful of that little voice inside your head.
STAYING STUCK WILL ONLY LEAD US INTO IN UNPRODUCTIVE ROUTINE OF SELF PITYING THOUGHTS THAT NEVER GET ANY BETTER UNLESS WE TAKE ACTION.
THE #4 RULE IS EXERCISING AND READING BOOKS. (SIMPLE RIGHT?) Reading is one of the most important tools because it allows us to learn and grow in ways that we never could otherwise.
Books can take us to far off places, introduce is to fascinating people, and teach us things we never would have known otherwise
EXERCISE IS ANOTHER VITAL TOOL FOR LIVING A GOOD LIFE. ME I LIKE TO WALK WITH MY SON AROUND THE BLOCK EVERY NIGHT IT'S REJUVENATING AND REFRESHES ME FOR MY NEXT WRITING SESSION.EXERCISE RELEASES THOSE LOVELY ENDORPHINS , WHICH MAKE US FEEL HAPPY AND EUPHORIC.
I encourage everyone reading these words is to write them down somewhere on a sticky note. This is the most important rule and the one that will generate the most changes in your life. So if you don't remember the #4 rules by the end of this post read it again. Write it down, refer back to it every now and again. Send this to someone who could be looking for a change in their life you never know this could be the one to help!
There you have it. The #4 rules that saved my life and continue to do so on a daily basis. I'm not saying that following rules will automatically result in a good life, but it can certainly help to apply them.
And having intentions is the first steps in making yours dreams a reality. Just remember discipline equals freedom.
Thanks for reading!
Until next time stay curious
Yours truly Freckles and Lemonade 🍋
About the Creator
Freckles and Lemonade is a Writer, Creative Thinker and Content Creator of many sorts. She loves to use her talents to help others find their light. Writing has always been a passion of hers.
Reader insights
Be the first to share your insights about this piece.
Add your insights