Stress Management Practices and Tools During Times of Unrest
Small changes can make a big difference when it comes to stress relief.
Sometimes it feels like the universe is on your side: the sun is shining, the birds are singing, and everything is going your way. Unfortunately, though, it can't always be that easy.
The first time I went through a true time of unrest was shortly after I turned 22. I was about to graduate from college, and I had zero idea what I wanted to do, let alone any prospect of job offers. I was struggling with the concept of moving back home after four years of freedom. To make matters worse, my mother was battling depression, which was straining my family. My mental health was suffering, and I had no daily practices for stress management.
I felt like nothing was in my favor. My friends told me to be patient and to have hope that things will get better, but that didn't calm my running mind. I started to do some soul searching (and some online searching, too) and realized that big, lofty goals often feel unattainable because they are. Rather than waiting for my big break, I needed to take matters into my own hands.
Eventually, the clouds moved out of my skies, and things started looking up. I got a job. I moved into my own place. Mom is doing so much better. I feel independent, confident, and at peace. Although I would never wish to go through another period of unrest, I know they will come again. This time, when they do, I'll be ready.
Although mental health is extrinsically connected to what's happening around you, we do have much control over how we react to those experiences. I've learned that small changes can make a big difference when it comes to stress relief.
Be Honest With Yourself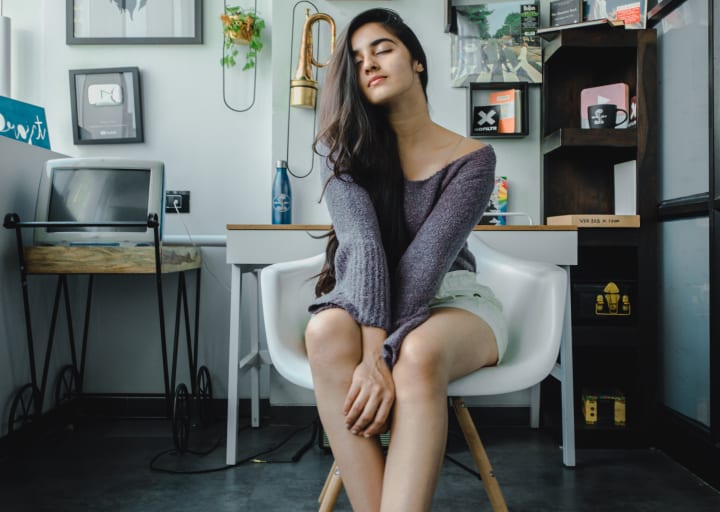 One of the hardest steps in stress management is admitting that it's time for a change. This looks different for everyone-- maybe you need to finally, truthfully, total your debt; maybe you need to confess your flaws; maybe you need to question unhealthy habits. Before you can manage your stress, you must first identify the legitimate source (or sources) of that stress. Are you really mad at your friend for changing plans? Or are you so overworked that you can't afford a change in your schedule?
Sometimes it's difficult to be honest with yourself. Trust me, I get it. For me, my stress comes from feelings of inadequacy. Admitting that wasn't easy, but it certainly helped me develop a stress relief plan. Mental health care looks different for everyone. You can't solve the problem you're facing unless you know what that problem is.
Make Yourself Comfortable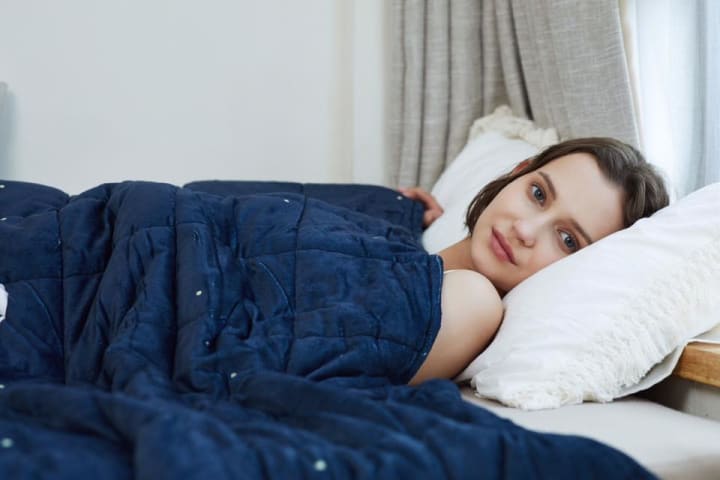 While stress management might require you to initially step out of your comfort zone, the next best step is to maximize your physical comfort. How can you find stress relief after a long day if your spaces are dark, cluttered, and unwelcoming? Rearranging furniture, organizing, and increasing natural light help to create calming environments.
On my stress management journey, I've also learned the value of treating yourself. The catch, though, is to invest in things that help you reset and gain control of your life. Unfortunately, a new pair of shoes doesn't tend to do the trick.
My favorite purchase of all time (and I really mean all time) is my weighted blanket. I'd heard about these before, but didn't really understand how the experience could be much different than using a standard blanket. After a little bit of research, it seemed like the YnM weighted blanket would be the perfect fit for me. It's soft, it's luxurious, and its temperature control keeps me from overheating. Wrapping yourself in a weighted blanket feels like a warm hug from someone you love, and that feeling is yours whenever you need it.
I love the YnM line of weighted blankets because not only does it offer many colors and designs, but they actually suggest specific weights based on your own body weight. I don't think I could have dreamed of a better blanket. I keep one in my bedroom and another on my living room couch. I'd buy these over and over again, but luckily they are so well made that I don't need to! When I have a friend going through a hard time, though, this is my go-to gift. If you're looking for an easy way to kick-start your stress relief, look no further.
Communicate With Loved Ones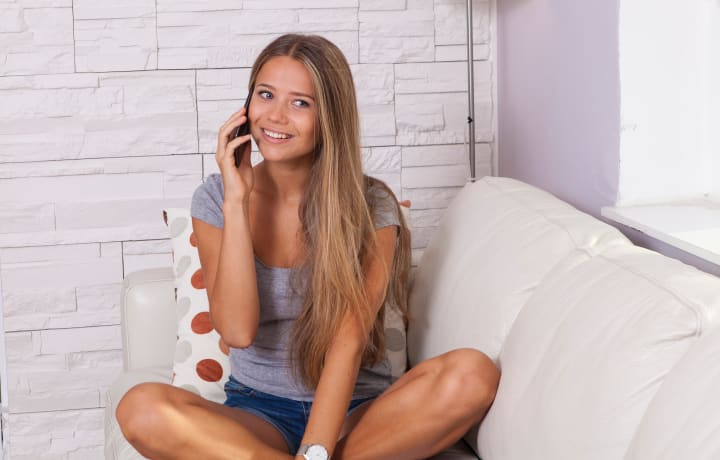 Sharing your troubles with a friend or family member is another vital step in regaining control of your mental health. Every Wednesday night-- right in the middle of a hard work week-- I call my mom and talk to her about what's going on in my life. An hour-long phone call (wrapped in my weighted blanket, of course) provides stress relief and grounds me for the days ahead. Setting this routine not only gives me something to look forward to, but it also holds me accountable.
When times get tough, it's easy to isolate yourself and push others away. Human connection, however, is a necessary component to positive mental health. Turn to loved ones for support when you need it; they will need you, too.
Set Daily Goals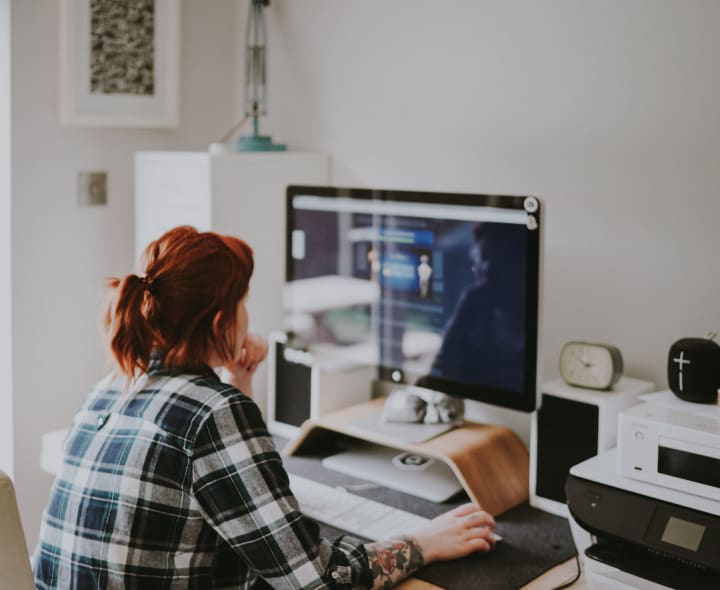 When it comes to stress management practices and tools during times of unrest, there is no better advice than to take things day by day. Don't let yesterday's burned toast affect your mood today. Each day is a fresh opportunity to make a positive development in your journey to stress relief and mental health.
Set small goals that you can attain by the day's end. I like to set one goal for productivity, and one goal for self care. Before you know it, these small goals will result in big changes. You can't jump to the top of a staircase-- you have to take each step.
If you're experiencing a time of unrest, remember that you are not alone. Better days will come. Until then, do what you can to make each day a little bit easier.
Reader insights
Be the first to share your insights about this piece.
Add your insights