Society's Forgotten
They are Superheroes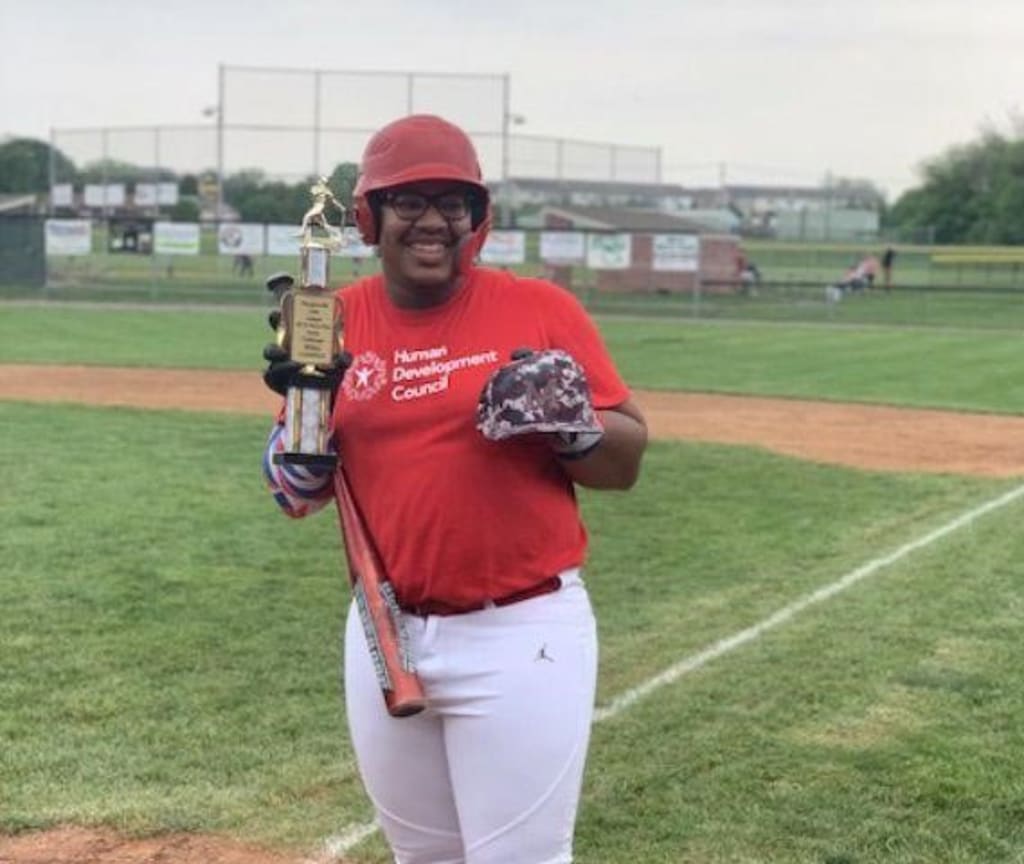 Picture
Yesterday, I went to a baseball game. It wasn't any typical game; it was so much better. The thing is, it was better even though it didn't have all the hits, home runs, RBI's, and that game-saving catch. Those players and the community of people that surrounded were not something that you'd find at every game.
So what kind of baseball game was it? It was a game for those who have been disadvantaged in life by disabilities, both mental and physical; it was a game of society's forgotten.
I've never really been in that type of environment, so yesterday was one of the first. Being the overthinking individual I am, it didn't take long for me to analyze, and try to listen to the aura that surrounded. I'll tell you this, and let me be frank; there was a surplus of enthusiasm and happiness that exuded from every player and every fan in the stands. For the most part, the game rules were adjusted so that the competitive aspect was not there. For me, I feel that is the biggest reason for excitement and interest in any sport. So how is it that they managed to take away the competitive component, and still find that spark that we can typically find in games.
With all the arguments of trophies and participation awards in little league games, I think we have to look at ourselves and our society.
Superpowers, activate!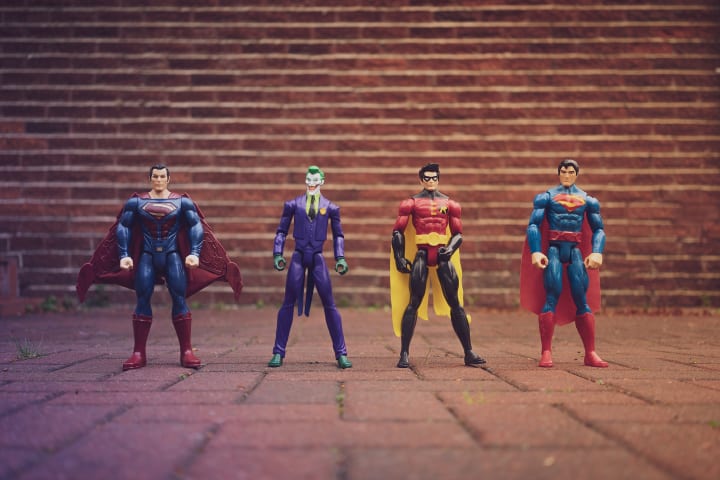 Over the growth of civilization, our society has written the disabled out of the story. They can't shine in the same spotlight, and it takes a particular organization to make sure they are recognized.
Out of endearment, there was a moment when my step-mom said: "They each have their special little quirks." I didn't think anything of it until my little sister said something about her favorite show, My Hero Academia. In, this show, quirks are individual superpowers all the heroes have. Then I put the two together and had a fantastic stream of thought in which I knew this article had to be written.
It was true, they all had their little routine in which they would make the crowd laugh. I remember one of the players, I believe he had down syndrome, and he did this little booty shake whenever he stepped up to the plate.
There was a little boy who walked up and down the fence, and he ended up getting stuck on it. When I went to help him out, his power and independence shined through as he proudly said: "Don't help me, I can do it myself." I stayed crouched at his level, but I respected his wishes, and let him do his thing. Sure enough, he got it without a hitch, and moved along walking up and down the fence with his lime green bat.
Another one of the players was one of the happiest people I've ever seen. She was an older woman, and her smile never fell from her face. She came over, and told us she loved us at least three times. Boy, when those Saturday night lights came on, she was a bundle of pure excitement jumping with joy.
There was one player who was probably in his late teens. The uniforms were rather causal for most players, but this guy was dressed to the nines in his baseball uniform. I swear he looked like a pro as he hit the only home run of the night. This player is who is depicted above, after he won a home run derby last month.
Society's Forgotten Happiness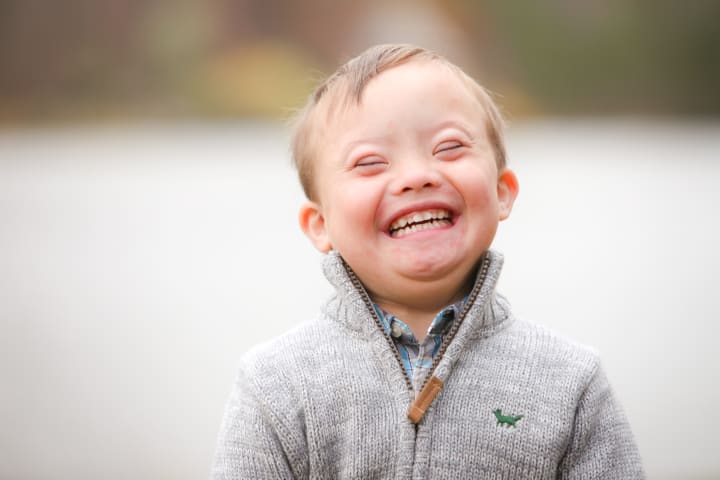 The point I'm trying to make is this. When we talk about the disabled, we forget something; something proved in that game. They may not fit the definition as what society claims as normal, but they are normal. They are ordinary people, with extravagant personalities, and they do have those quirks—and in terms of what my sister referenced, they have a superpower.
They are like no one else, and they are the happiest individuals I've seen even into their adult years. They have been written out of our story, and that is indicative of something; it's indicative of the fact that we are writing kindness, happiness, and carefree individual personalities out of our story as well.
We came together in support for these players, and with that their superpowers did their magic. As a group of people, we shied away from our typical cheering for winning as we cheered simply for happiness
We cheered for joy, and everyone won because of it.
We say we can't have everyone win, and by doing so we destroy what we know. Well, have we ever thought that what we know isn't worth sustaining? For so long, we've deemed competition in life as a necessity, self-preservation the goal, and success the undeniable want.
If we acted like the community that I saw in that game last night, we could overcome just about anything. So what's stopping us?
happiness
About the author
Writing and storytelling have been a passion of mine ever since I was young. I look to dig deep into what it means to be human, and this is what you will find at the very core of my writing.
Website: atyourservicefreelancing.com
Reader insights
Be the first to share your insights about this piece.
Add your insights