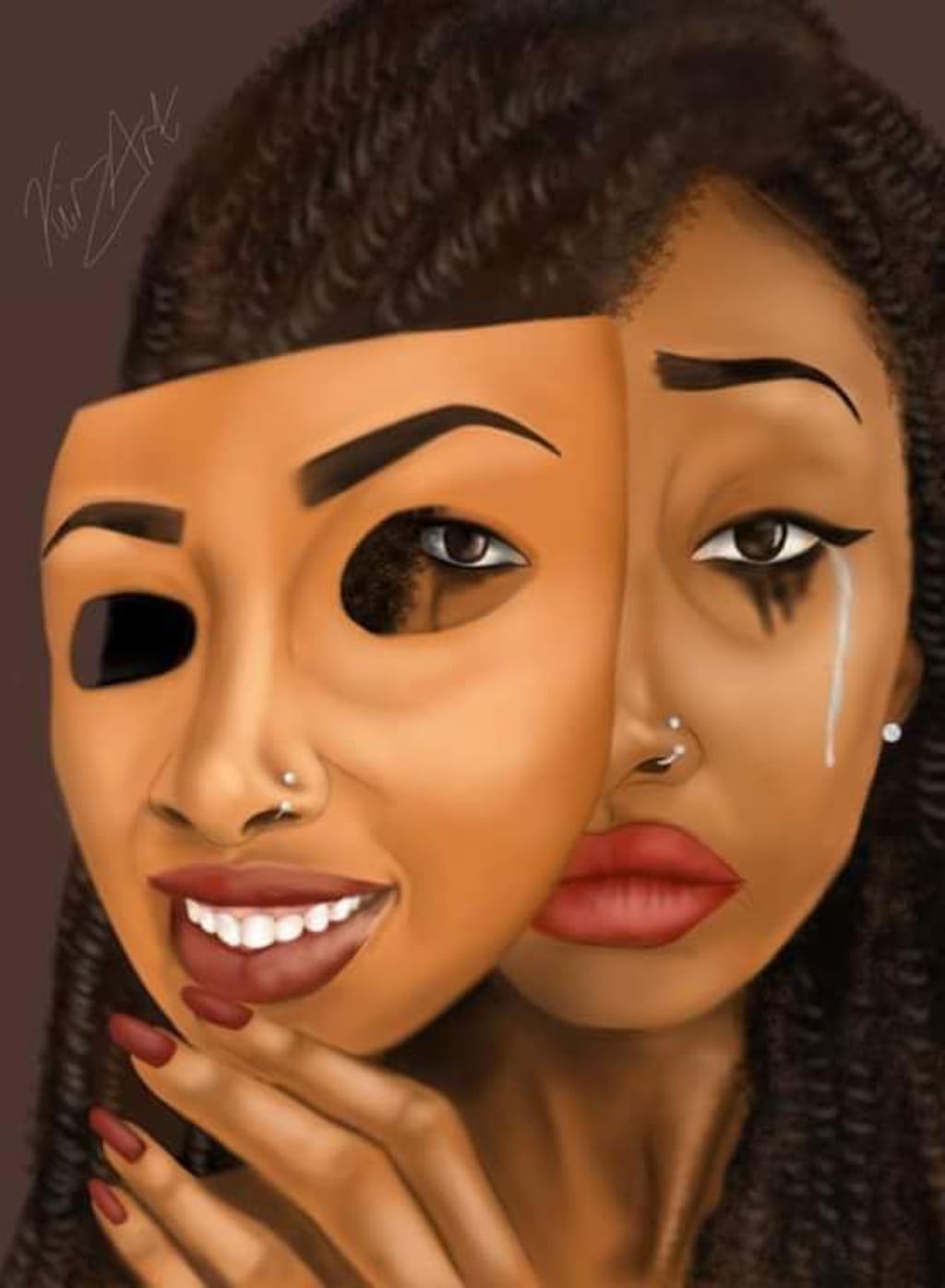 HIDING
Rainy days had always been her favorite over sunny days. She had become accustom to the darkness that lived inside her since that night. Never knowing what love was she had learned the way of her body than the way of her heart. She was petite and sometimes hated her bird legs and how skinny she was. But none the less of how she looked at herself someone else saw different. Her trust was easily attained but naive and gullible she knew nothing of the darkness that would one day attach to her.
He had acquainted his body to hers, her mind in a whirlwind as she was young and unguided down a road she only heard of from the many women in her family. Now on the side of their stories it was all the same nothing changed but the two individuals. He older and praying upon her she just a child sensible yet senseless to the evil that lurked near. She had sat listening to the sounds of the rain rather than remembering the warmth of the sun. It had kissed her so much yet the touch was so unfamiliar so foreign. It now burned and stung. The sun didn't feel the same way as it did before it hurt the physical pain and the emotional damnation it was pressing into her.
Time had eluded her but the experience was embedded into her brain. A stain that never seemed to go away, an aching yet dull pain that was a reminder of what life was like. She had learned the way of how love was less than the experience one could ever imagine. Her body became the lesson to perfect. She was now on the road of many to see how life really was and how a woman should be.
She learned that sex was above all else she had been taught since the day her father left that love was an illusion. Her heart was shattered before it was even noticeable. What man would want her when her own father didn't? But accepting anything of a man was not her agenda.
She was a woman who rambled in the sheets and left behind hearts in her quake. Breathing the hate and misunderstanding of how a man is supposed to be for a woman. She who creates life was all she knew that man was needed for in that department. Her mind was fixated on eluding the feeling of love and what others perceived as love. She knew that if she didn't know how to love neither did they. Her own mother didn't know how to receive love. Seeing a man mistreat and take advantage was all she saw from a man who she knew was her father.
She was more than convinced that LOVE was no more than a hearts desire to be accepted by someone who shared the interest that only her body could offer. Her heart was out of commission it had taken a backseat to what she knew would cause more damage than anything else. She knew her power of her darkness could drag her to a hell she enjoyed. A world she saw when her anger took the wheel. A passenger on a plane to the place she had called her home. Living in the silence of mental destruction Her Devil was her welcomed advisory.
She knew that she had to give into the demons that she was given in order to make it and to know that if anyone came along and disrupted her sinful lifestyle. She was okay knowing her business suits would turn into an orange jumpsuit proudly to protect her heart. No one could understand her pain and she didn't care to share it.
But she had breathed life into the world and that feeling was one that made her realize that it was her lesson to her darkened past. She cried out inside and smiled eagerly to shame her pain away. It was guilt of not knowing that she had willingly accepted that love didn't exist.
Until life had swung one more damaged soul into her tormented pasture. He was on the losing end of love and life fathering two beauties that reminded him of a love conditioned by the loss of a lover. He was there as another object to her. His abundance to change and guide her down a path of something real and unattainable. Yet, he came with a patience of substance that endured the presence of a man who knew how fragile love was. He had the knowledge of how his future wife needed to see the spectrum of a kindness of his heart. Time didn't heal a wound. Love wasn't kind. Pain wasn't endured.
Time was passed on from wound to wound. Love was never shown or taught because the body was what had been taken. Pain was accepted because it was easier than endurance.
He came in a time set for their love, he loved with a passion that she never seen. Now, through the love it is different her body isn't a tool to posses it is sanctioned for a love that she never knew and a love he never felt.
Yes, She is... yes She is...Yes She is ME...
No darkness is to deep from the light of a road unknown from a past that was relived in another form of a endurance!