Passion & Profits Without Burnout
A Conversation with Jacob Moore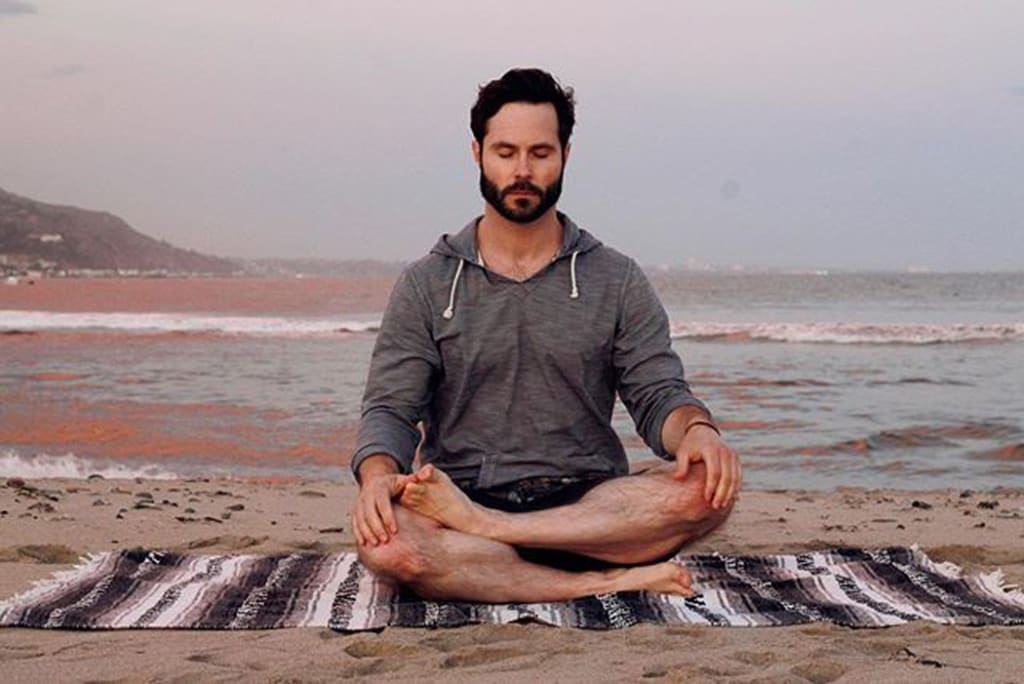 Jacob Moore, photo by Lei Phillips
Jacob Moore, an internationally recognized speaker and expert in the areas of mental health and suicide prevention, is now hard at work on his latest project "Passion & Profits Without Burnout."
Moore, a mental health advocate who is devoted to shifting the mental health culture, said his podcast will help guide people through the challenges they are facing in their lives in ways that will not only improve their lives, but also the lives of those around them.
"Are you looking for a way to become an even more impactful leader for your organization without working 24/7 and burning out? Do you want to discover tools and techniques to empower your team to be just as motivated for success as you are in a supportive and trauma-informed way? Passion & Profits Without Burnout is the resource you have been looking for," Moore noted.
"Every week, I will help listeners to overcome their internal team burnout, while making the most of the resources they have available, increase their community engagement and start to not only meet, but exceed personal and professional goals."
In a recent social media post, Jacob explains Passion like this.. "Ever had a very passionate relationship? That's fun for about six months or so. Longevity requires something deeper than passion. Nice if you have both, but you can't exist on passion alone— that level of energy isn't sustainable."
He continues saying that "the same goes for our passion projects, causes, hobbies, and even service-focused careers. We need something deeper… a plan, a strategy, a mission.
Mission is the intersection of intention, purposeful planning and desired outcomes.
Do you have a mission or just passion? Understanding the difference can be a challenge, it's a nuanced process. But the one way to know for sure is to ask yourself this, 'is this something that will inspire others to join me or is this something that seems to only inspire me?'
There's nothing wrong with a passion-project. But if you're feeling stuck or burnt out with a cause, it can be helpful to examine where and how you're investing your time/resources. Don't use up all your energy on the passion and leave nothing in the tank for longevity. That creates burnout."
Moore's professional and personal background make him the ideal host for a podcast that focuses on mental health and wellness. As a childhood suicide loss survivor, Moore's work is focused on trauma, holistic wellness design and thriving despite mental illness.
Moore is also the founder of NoStigmas, a safe space and mental health nonprofit foundation that was created by and for those whose lives have been affected by mental illness and suicide. NoStigmas's mission is to eliminate the stigmas surrounding mental health while supporting the creation of peer support mental health communities.
"Together, we eliminate the days of silence, solitude and stigma surrounding mental illness and suicide, and build a world where mental health is everywhere, everyday health," Moore said.
In addition, Moore has created The 5 Bridges to Wellness system, which takes a practical and holistic approach to wellness. The system allows people to create a "self-care roadmap" that can help people not only survive but thrive in their lives. As he noted, his evidence-informed system was the result of two decades of research, clinical opinion, lived expertise, and experimentation.
"From inpatient and outpatient facilities, private and public schools, for-profit and nonprofit organizations, we empower staff and clients to build resilience and learn to thrive in life," he said.
Through his work as an author, speaker, mental health advocate and founder of NoStigmas and the 5 Bridges to Wellness system, Moore has already helped a number of people around the world to identify their greatest needs, heal from trauma and adopt new approaches that will create a significant impact in their lives.
Now, with the launch of his Passions & Profits Without Burnout podcast, Moore said he is looking forward to being able to reach and help more people to succeed in their careers.
For more information listen to his Passions & Profits Without Burnout podcast or visit www.jacobmoore.com.
About the Creator
Adrienne is a brand strategist and big mountain skier, she brings a passion for adventure and serving entrepreneurs at the agency level. She is a specialist in crafting their brand story that is both compelling and impactful.
Reader insights
Be the first to share your insights about this piece.
Add your insights