Overdrive
A Mindful Way To Go About Upping The Effort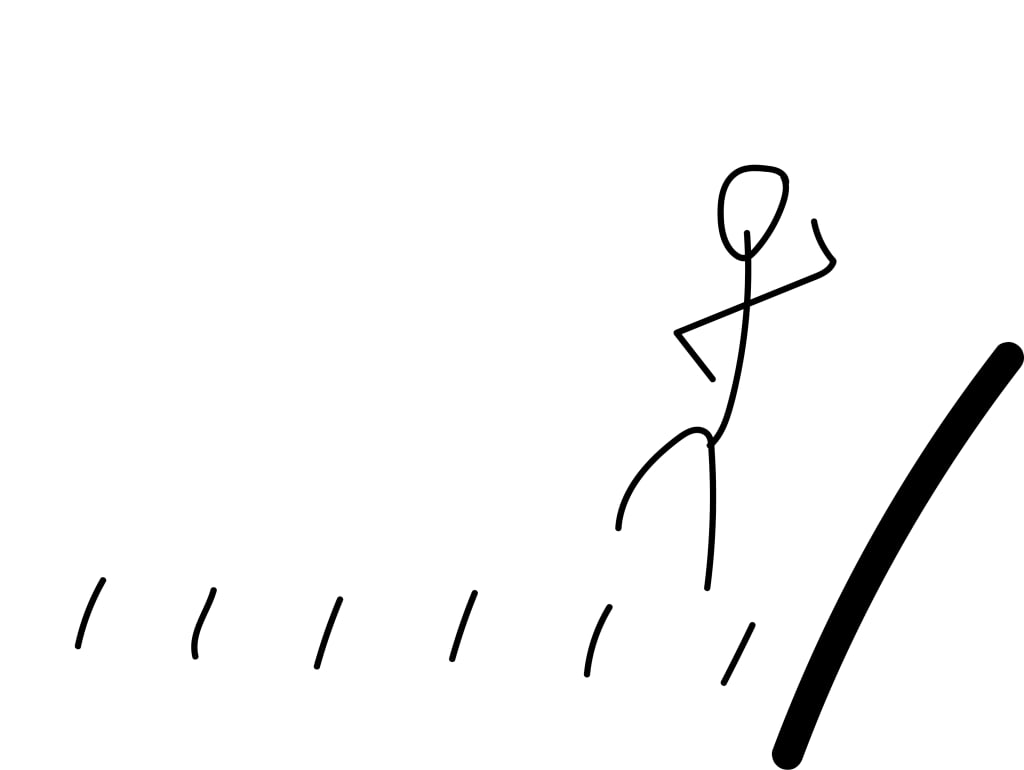 The summer (Memorial Day Weekend) is around the corner and this is usually a time where the overdrive button gets extremely abused.
One is capable of an overdrive to "start the summer right", but this must be a mindful overdrive. It may feel like there is an uphill to climb, and most likely there is, but the good thing to note is, if there is drive, one is already on the right road. In this article, I will touch on ways to go about this overdrive in a healthy way, along with the benefits of taking on this road.
First, if you are committed to upping your fitness for these next couple of weeks than kudos to you. This is something to be proud of. No matter what happened in the past months, they are no longer in existence and there is no workout like a 'today workout'.
When you are attacking the next 3-4 weeks, here are 3 keys to think about:
• Days > Weeks
• Slow and Steady
• Enjoy
Now there are many more keys, and you may have some of your own, but I feel this abides with the theme of keeping it simple and provides a healthy blueprint of accomplishing your goals and achieving fitness, both physically and mentally.
Days > Weeks
To get started, one must focus on the day at hand. Whether there are 3-4 weeks left or 3-4 days left till your "finish line", the process works best when you focus on today. By focus, do something, great or small. Any movement is one step closer to the goal. When the focus is solely on the day, suddenly, a small task becomes great because after completion, you still have a lot of day left! Maybe even after this paragraph, a few air squats and/or push-ups could get that flow going – I am stepping away to do some with you! ;)
Now that we crushed those, the next thing is to sit back down and think…
Slow and Steady
We have all heard this before, and this is not the first thing that comes to mind when talking about "overdrive". Here is the secret though. Maybe the final day, you can release the harness and go all out. Before then though, it is important to remember today's workout will be just as important as tomorrow's, and tomorrow, you will be looking to get better, the same way you are doing today. So, one must not empty the tank so much that they are no longer able to show up tomorrow and/or that tomorrow's effort won't be as good. Find that balance, listen to your body, when you think you are doing too much, you probably are. No shame in stopping a workout short. You can always pick it back up later and bring forth another effort tomorrow. Here you are playing the long game, even if it is a couple of weeks. Make the days long, great and count. And don't forget to…
Enjoy
Super important. Whatever the workout may be – yes, find something uncomfortable to push you which always leads to growth, but also pick up an activity that you enjoy doing. Your workouts can always be geared towards that activity and/or be the actual activity itself. Yes, this will boost morale, confidence, happiness, all those good things. Most importantly though, this will lead to creating a lifestyle of enjoyable fitness. One will start to no longer equate the gym as work, but more as hobby, lifestyle, and fun.
Hold these three pillars close and you have yourself a strong foundation to putting it into overdrive for the summer in a healthy way. One may have had a less active winter/spring, resulting in the feeling and wanting to "make up for it". The best way to do that is to mindfully show up today. Just today.
Once all three of these are put together, that is a huge win, and you are on your way to a great start of the summer. Better yet, and hopefully most likely, you enjoy this so much that a so-called overdrive, becomes, the drive.
Days over weeks, slow and steady with an overdrive touch, and enjoy – summer and a better version of you is around the corner. Let's get it.
how to
About the author
I journal and take notes with a pen, and I write poetry with a marker.
Poetry, Articles, Blogs, Journal
Fitness | Mindset | Journey
Reader insights
Be the first to share your insights about this piece.
Add your insights