Online Presentations: Advice and Techniques
Audio Visual Production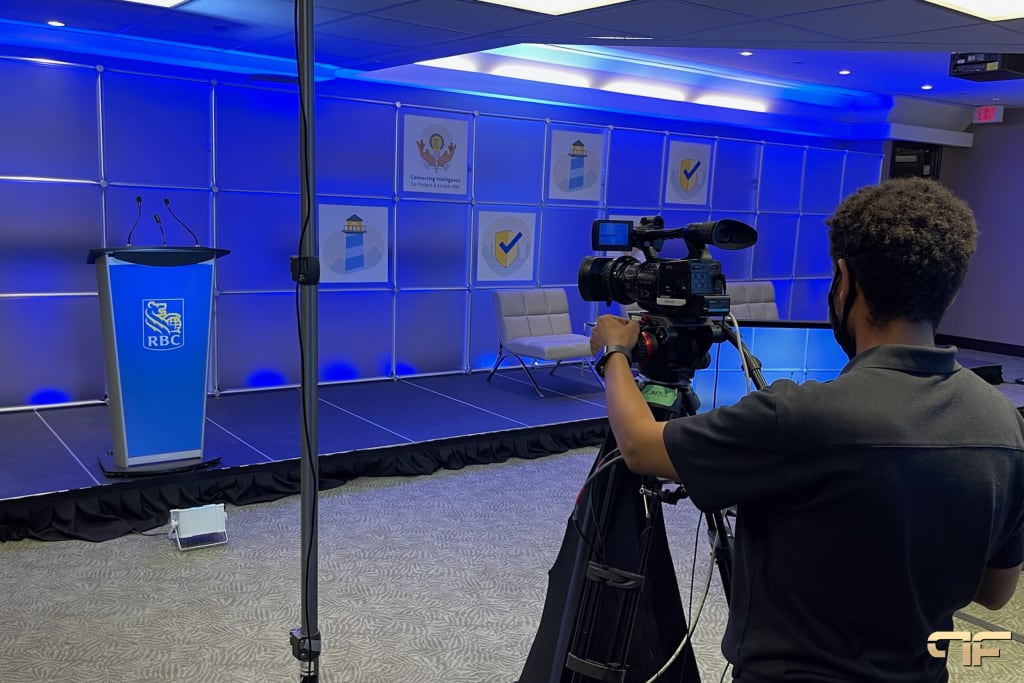 Since the global pandemic spread in 2019, virtual presentations have become essential. It's a brand-new presentation method that offers countless opportunities. The presenter, the audience, and the setting are the three key components of a visual presentation that can help you communicate anything you want.
Engagement in a virtual setting involves more than just getting users to watch or listen to your content. Your strategy for participant engagement should go a step further and motivate interaction between them and you. True engagement also happens when you give your attendees, not just the speakers, excellent opportunities to learn from one another.
How Can You Bring Life to Your Visual Presentation?
Future's Past Events offers some very useful virtual presentation advice that will improve the success of your virtual event.
Research your audience
For virtual presentations, you'll need to do a little more research than usual. Understanding your audience and what they hope to get out of the presentation is crucial.
A registration page or an online submission form can be made a week before a webinar or similar event. Inquire about their goals for the meeting or if they have any urgent questions. You can also try to learn more about the general demographics of the attendees.
Your presentation slides should come first
If you want to host a virtual presentation, slides can be very helpful. As a presenter, you must be aware that vibrant slides with various color schemes and top-notch images can definitely catch the attention of your audience. This will make a presentation that is delivered virtually more beneficial to the minds of your audience. More slides that you'll almost certainly use in your live or in-person presentations should be included.
People frequently retain information from live presentations by observing the presenter's physical movements or body language. Instead, participants in virtual presentations will concentrate more on the slide content to better understand the main idea and retain supporting information.
During each session of your virtual event, enable time for discussion
Your sessions will become more engaging the more conversational they seem. If attendees are aware that they can speak with you or the session leader, they will remain attentive and engaged. By utilizing live polling, live annotation, or chat features through social media, you can increase this engagement.
If your content has already been recorded, think about structuring its delivery so that participants have 10 minutes in the middle of the session to reflect on what they have learned so far.
Attempt to Diminish Distractions
There will unavoidably be some distractions since a remote audience frequently switches between tasks while listening. You can politely ask your audience to remain silent throughout your speech so as not to be abruptly interrupted. Instead, participants can "raise" their hands and hold them there until the presenter can speak. If you want people to pay attention to your presentation, use this helpful tip.
You can put yourself on screen so that the audience can see you more clearly with the aid of Future's Past Events.
As audio and visual services are a top priority for us, the communication process between you and your attendees will be more effectively established. To achieve your desired result, do whatever suits you best. Through the presentation, try to convey your thoughts and your enthusiasm. Remember that by being face-to-face with your attendees, nothing will change.
Although mastering the art of presentation is challenging, practice does make perfect. As you hone your presentation skills, keep in mind that your enthusiasm and commitment in the virtual meeting room will go a long way toward keeping your audience interested.
For more information and advice check out Future's Past Events services and blogs.