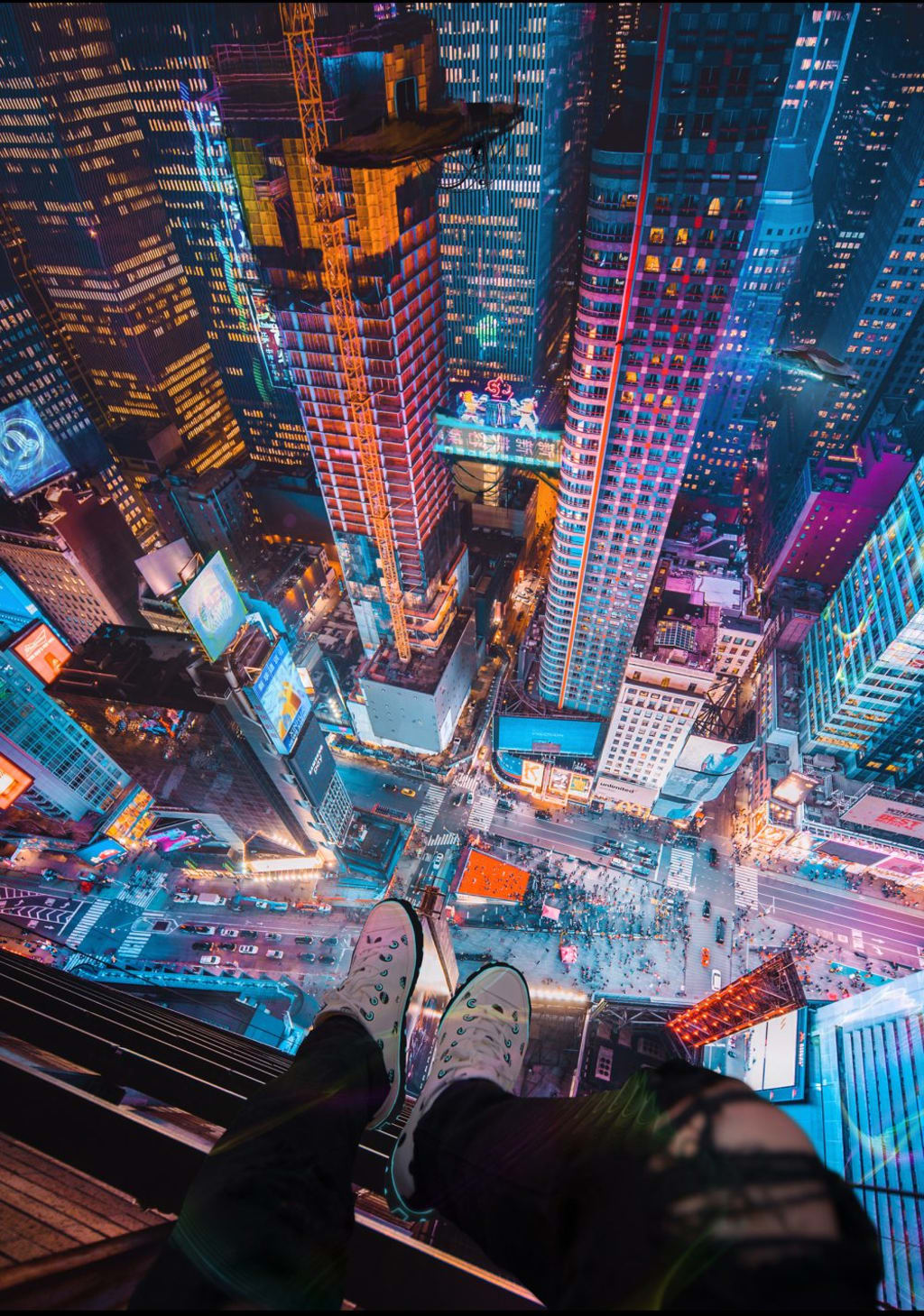 I have never been so high before..to the point everyone below looks like ants. Only thing keeping me on the ledge is fear itself. But why does it hold me back so much? Why can't I ever step forward? It's so easy to look down but never so easy to look up. Why is it so vacant here? Why do I feel I may have to jump alone, on my own. Although I see myself so close to the edge, I'm yet so far from reaching where I want to be. Why must everyone I admire have to be looking upon the clouds while I'm all the way down here? It feels like I'm only a step away to reaching a new time high, I can feel it deep in my veins. But I feel something else much greater; fear. Someone may think "how can you be afraid of something you put yourself in front of?" I'll tell you why. It's because I have no idea what is to come after, I don't know what to expect once I'm off this ledge. I don't have a clue how hard this downfall could be, but I do know one thing. I will jump, whether it's today, later, years from now, even a century, I am jumping! My skin is tingling at this point, my heart is racing and I'm drenched in sweat. This burning sensation of fear cannot beat my rush, I will jump! I can't feel myself moving, but I can see myself taking the steps back. I can't quite feel myself breathing, but I can feel my body easing and what was once fear is now this big boulder of encouragement.
I question myself all the "what if's" and the "buts' ' but I deep down know there's only one way to answer these questions, no other way around it. What was once steps turns into running. "This is it! This is the moment, no backing down now!" Although I hear it both my mind and fear can't stop me. I jump. I fall and can only see the pavement grow larger and to myself I think "so my expectations of fear was right, I'm going to fall." But then, my heart had this glow that I've never witnessed before. A glow of determination, then it just hit me. I've expected this but in the end I finally faced my demons in the mirror and shattered it. In the end it wasn't much the results could tell me when I showed the most important thing of all. Heart. But no time to admire that since the impact is not far away, but instead of quivering in fear, I spread my arms, close my eyes, and let the ground know I'm coming with greater impact. And boom! The fall is over. There's no more rush, just silence. I open my eyes and instead of seeing broken ligaments, I see above the clouds and beyond. It was beautiful. My wings spread out and burst through the air, as I am now reaching greater distances. For me now the sky's the limit!
This quick story was to anyone who has a dream, but is also facing fears that are holding them back. Although you may not know what lies ahead of you, there's only one direction to knowing. Moving forward. Only greatness awaits you, and sometimes your downfall can set you for higher positions. Always show heart and move forward. And ALWAYS BELIEVE!
~~Avonnie Hadden