New Year, Same You
Why "New Year, New Me" Is a Lie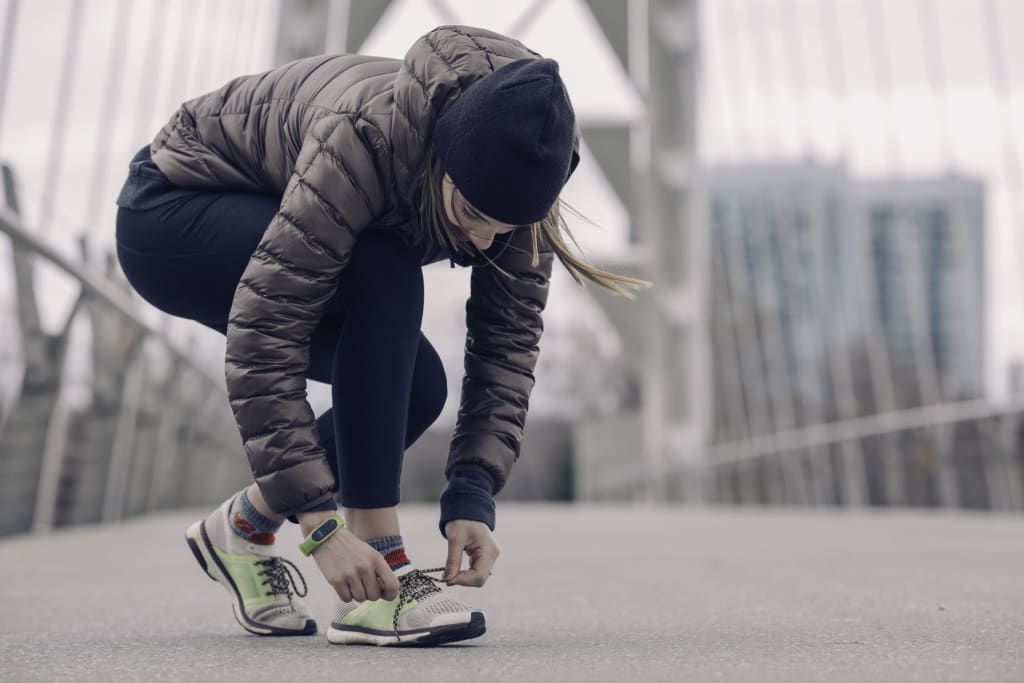 Every year Facebook, Instagram, Pinterest, etc., flood with the slogan "New Year, New Me." People plan for their new self with healthy recipes, following exercise accounts, and making a new Instagram for their health transformation. Working hard to create new beneficial habits is admirable and wise; as long as it's approached in a healthy way, it's more than good.
However, the idea of "New Year, New Me" is a crock of kaka.
Here's why.
Most Common New Year's Resolutions
To understand why this mantra doesn't make sense, there has to be basic knowledge of what changes most people are attempting to make with their New Year's Resolutions.
YouGov, an online polling firm, conducted a survey about New Year's resolutions for 2018 (Patch.com broke down the results for easier reading).
Thirty-two percent of people decided not to make any resolutions for 2018. Of the 68 percent who were making resolutions, these were the top five most common:
Eat better
Exercise more
Spend less money
Self-care (e.g. getting more sleep)
Read more books
In 2012, Time Magazine researched what resolutions were broken most frequently. Unsurprisingly, the top five most broken match up almost completely with the top five most common.
Lose Weight and Get Fit
Quit Smoking
Learn Something New
Eat Healthier and Diet
Get Out of Debt and Save Money
The Negative Side
2018 is a little over one week old. How many of us have already failed multiple times on our New Year's resolution? Personally, mine never even got off the ground.
Planning to help with reaching resolutions is a necessary part of attaining any goal. Problem is: you are still you. The clock changed, not your mindset. The calendar changed, not your habits which formed over years.
Don't misunderstand: setting goals is a good way to attempt to reach resolutions. Bettering yourself in a healthy way is always admirable.
The point is it's extremely hard to truly change. Whenever people try to change something about themselves, they will face multiple obstacles, mainly internal.
Your thought process about food, body image, applying to jobs, studying, etc. will (for the most part) be the same. Most people can hold it together for a few days, a few weeks, but not much longer than that.
It's because you are not a "New You."
You are the same you.
The Positive Side
You are the same you.
You might be the same person who created those bad habits over the years, but you're also the same person you is actively trying to better yourself.
You took a look at your life and decided you wanted to work hard to change some things. That's a big deal. It takes courage and resolve to confront yourself. It takes even more to decide to make a change.
So if you've made a step in the right direction but also know you're going to mess up really soon, how do you even get started?
How to Bounce Back from Mistakes
First, just know that resolutions will get broken at some point, probably sooner than later. The cake will be eaten, the gym will be skipped, the credit card will be used, bingeing Stranger Things or The Office will beat out going to sleep on time.
That's ok.
Of course it would be better to not make mistakes if possible, but one mistake? That's nothing. Get back on the proverbial horse and try again.
Second: no matter what time it is, no matter what day it is, no matter how many resolutions we've already broken that day, you can start anew immediately.
Yeah, you might have had four cookies, but right now you can choose not to eat a fifth cookie. You might have missed the gym this morning, but the internet, Pinterest, and even Alexa all have a ton of home exercise options available.
At 12:01 on January 1, no one magically changed into a brand new person, but step by step with patience and diligence, gradually progress can be made.