New Home, New Mindset
Taking responsibility never felt so good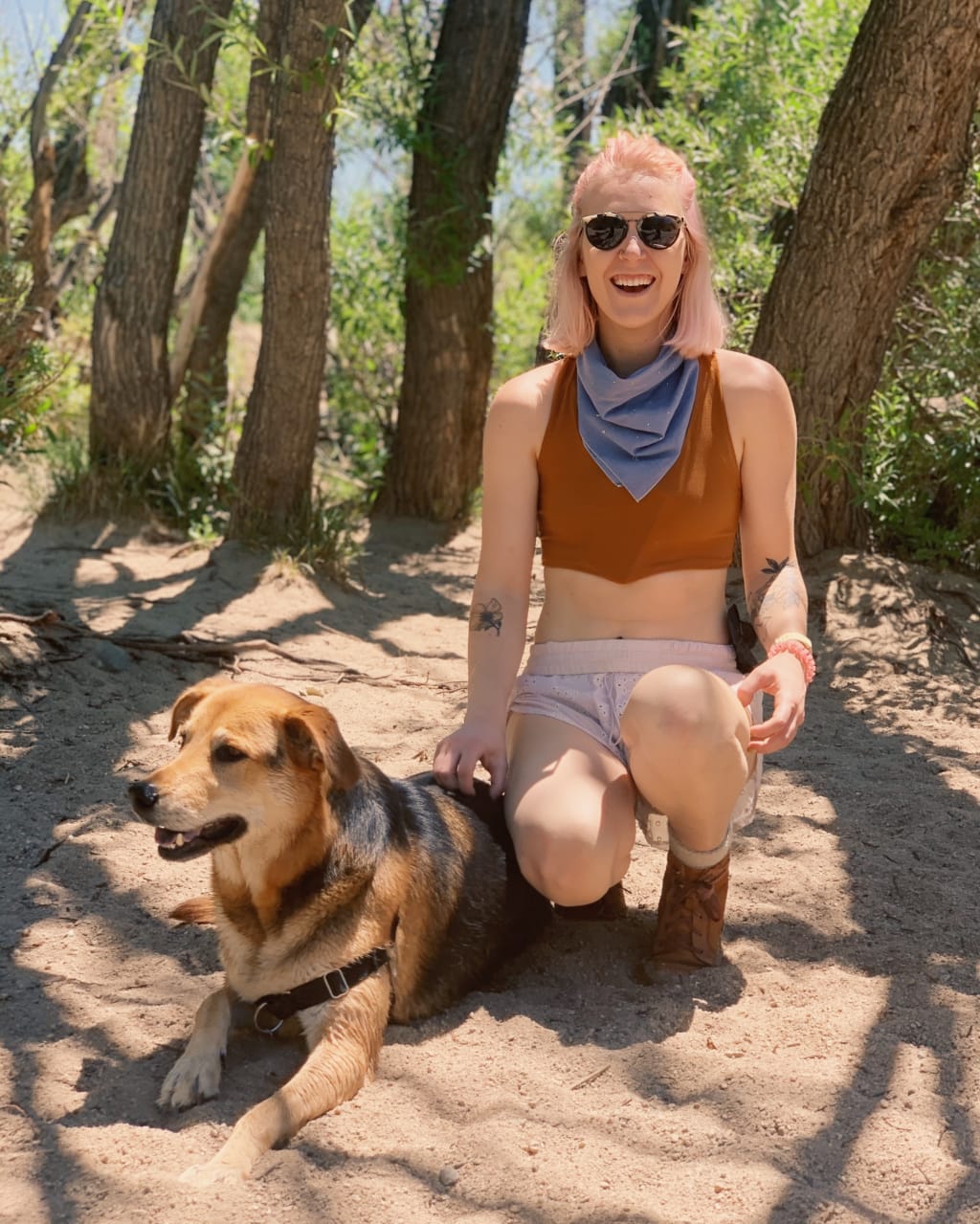 This photo was taken at 8am on a Saturday. Look at that joy!
Let's jump right in: My four-year relationship crashed and burned right before quarantine, but I just moved out of my ex's house a month ago. Frankly, I thought living with my ex would be less awful than living alone during a pandemic. I was very, very wrong. It was textbook-toxic. We still argued, acted like children, and hurt each other, even after we called it quits. I was angry, I was heartbroken, and I was under massive stress. No day was a good day until I gathered all the remaining strength I had and moved out. Waking up that first morning in my own space was a massive relief. The contrast was like night and day. Though I am broke and alone, I am also free, and that freedom from stress is worth it.
It will be a lot of work to support myself and keep up with bills, and I had to get a second job. However, I have more energy and motivation now that I am taking responsibility for myself than I did with just one job and a toxic relationship. Walking away from such a stressful situation was an amazing opportunity to establish new routines and new mindsets that were geared towards self-love and hard work rather than just accomplishment. Below are a few things I've found to motivate me in life as well as in fitness.
1. I set my alarm earlier. Even if I wake up and decide to go back to sleep, I give myself the option to hit snooze, to get up and be productive, to relax, OR to work out. I love making a choice first thing; it puts me in control of my day and helps me to determine what I'm actually ready for. Even if I go back to sleep, I wake up happier that I got to choose how I spent the first hours of sunlight.
2. I go outside first thing in the morning. My dog and I love to walk to the field by our place and throw the tennis ball while I drink my coffee. I can either sit in the sunshine or jog the perimeter - again, a choice I can make with equally positive results. Being outside gets awesome Vita-D, wakes me up with the light, and gets me moving with my best bud!
3. I put on my headphones and twerk out while I'm doing any activity. My motivation comes from knowing I can sing and dance while I'm doing monotonous tasks, like cleaning, cooking, or walking the dog. Knowing I get to jam to Lizzo or boogie with Otis makes me actually want to do the dishes, and I usually work up a bit of a sweat dancing around my kitchen. Have y'all seen that Halo Top add? We should all dance around in our undies more often!
4. I take a mid-day yoga break. I keep my yoga mat unrolled and elevated in my home like a shrine. Seeing my yoga space ready and inviting encourages me to get on my mat. I found out that it's easier to take a tough phone call or feel prepared for a zoom meeting if I move and breathe first. Having my mat out and accessible is killer.
5. I stopped "working out." I love to get up and walk the dog, I'll go for a jog when I feel into it, and I practice yoga daily, but in order to actually WANT to move my body, I had to stop making working out a goal for the day. Now that moving is always a choice, it's always a reward, and that actually improves my function, I find I'm hitting more of my Fitbit goals than when I've had a workout plan in the past.
6. I broke up with toxic elements in my life. Nothing sucked the life and motivation out of me like my bad relationship. I was stressed, worried, anxious, and depressed. I never wanted to do anything, much less go to work or workout. I sulked and isolated and hid from everything to avoid stress, but all I was doing was reinforcing it. A bad environment or bad people can truly destroy your spirit. If you feel like someone or something in your life is contributing more harm than good, I encourage you to remove yourself from that situation and create space for self-love and healing. You may need to get a second job, you may live in the smallest apartment ever, but it's worth it to find a space for you to recover and start over.
Stress takes a major toll on our bodies, hearts, and minds. If you're struggling right now, you are not alone. You might have a unique set of circumstances, but we're all in this storm. Know that you can takes steps towards change, even if they are small ones. Removing stress often calls for hard work and sacrifice, but it's worth it! Don't forget, incremental change is still change. One step down the path YOU want is always the right step. You've got this.