More Confessions of a Shopaholic
How I'm Tackling My Online Shopping Addiction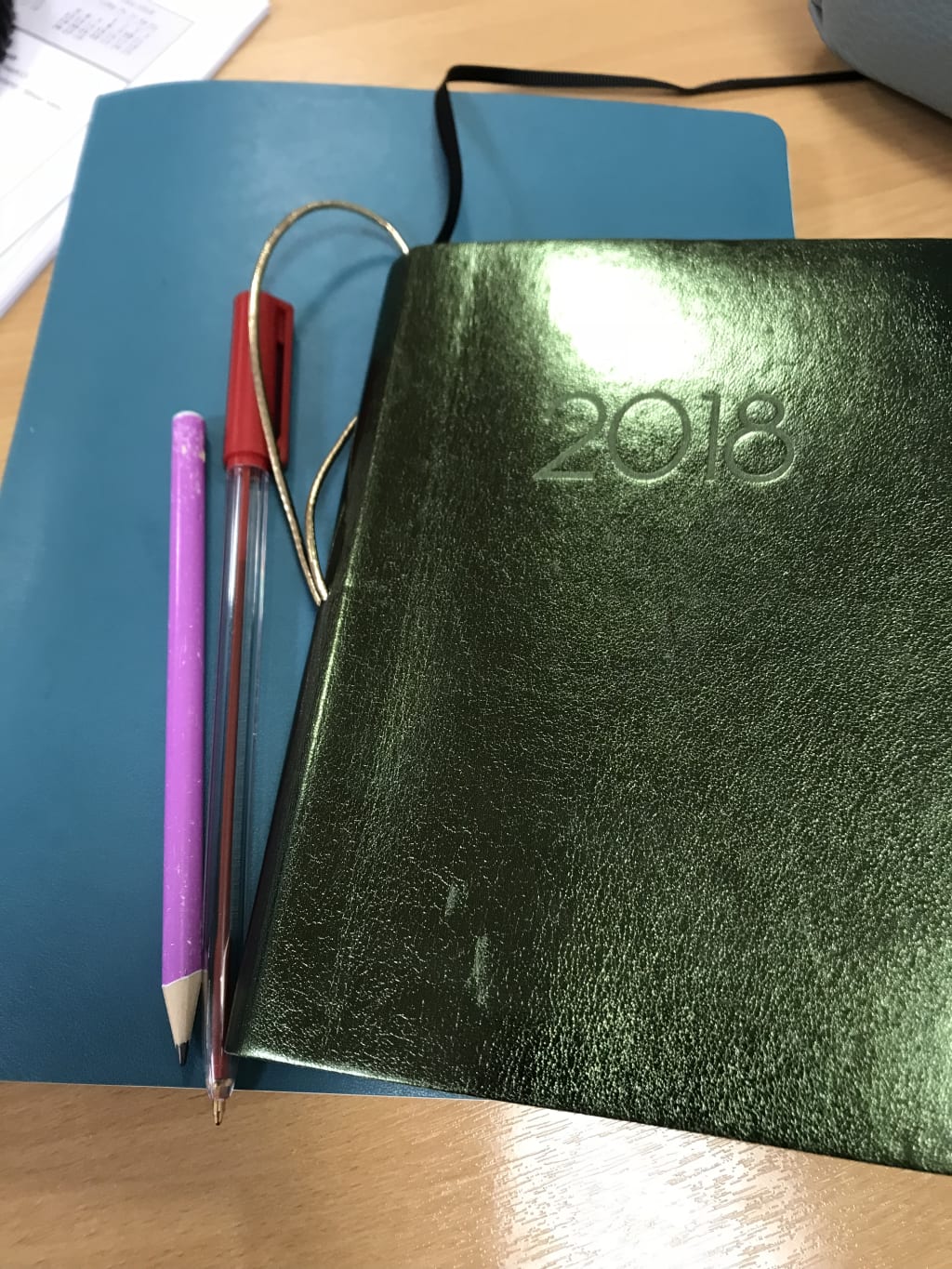 2018 shall be the year I conquer my finances 
Do you ever read about a debt free life and feel that you will never be able to get there yourself? I have read hundreds of articles on snowballing your debt, consolidating, selling old things that you no longer need. I know the steps to becoming debt free, yet I just don't follow them. When I'm not reading about getting out of debt, I'm shopping online. See the problem? Yes, ladies and gentlemen, it's true, I am a full blown shopping addict.
I first noticed that I had an issue when I was trawling through my junk mail folder and happened upon an email from a shop I had used once about four years earlier. I had moved the shop to my junk folder as the emails were weekly and annoying. The title of the email, "£1 sale bargains end midnight," caught my eye. I felt an overwhelming urge to click that link. I clicked. I caved. Fifteen minutes later I awoke as if from a small coma to find I had six items in my basket. SIX ITEMS. Items that I did not need.
I reviewed my basket to find a lunch box (I have several, though none like this with a delicate floral design), a cushion (I have so many I can barely sit on the couch) and some kitchen utensils (to replace the perfectly good ones that I already have because these new ones have a cuter pattern).
All at once I felt like Rebecca Bloomwood in 2009's Confessions of a Shopoholic. The scene when she's shopping and comes across some gloves really struck a chord with me.
"Well, these cashmere gloves I *need,* as it is winter, and I have... hands."
I realised I am Rebecca Bloomwood, but this is not a film, this is real. It was at this point that I started researching shopping addiction and discovered that I am an oniomaniac.
"Oniomania (from Greek ὤνιος ṓnios "for sale" and μανία manía "insanity"), is characterized by an obsession with shopping and buying behavior that causes adverse consequences."
Adverse consequences is right. I have gotten myself into an awful lot of debt and have lived completely above my means for years. I realised that my addiction began as a student when I regularly spent my meager student loan at H&M. I have learned nothing and have overindulged for the last decade. At 30, the situation has reached a critical point; my boyfriend and I plan to buy our first home this year, and my credit score is dreadful. I considered whether or not I should be left off of the mortgage application but it's so unfair to my boyfriend even though we would pay equally towards the house. The debt made a pleasant, exciting goal terrifying.
The severity of the situation struck me last month when I had to have emergency dental work and, even on my £26,000 salary, I could not afford to pay. I had to take cash out of one of my three credit cards to pay for dental care. I was ashamed, I am ashamed.
At 30 I should be able to buy, or at the very least look into buying without panicking, a modest home with my boyfriend. I should be able to get dental work done without worrying about money. I should be able to treat myself within my means to an occasional new bit of makeup or clothing and feel good about it rather than mindlessly splurge on whatever I want and regret it for months or years of repayments after.
I am at the beginning of a total life overhaul; this is no small task, but if other people can achieve that debt-free life, then I can, too. I have started by making the following changes:
I have been through my online accounts and apps and deleted my payment information from New Look, ASOS, Forever21, Amazon, eBay and BooHoo.com. Yes, I can add it again but it will put me off to see that I deleted those details for a reason.
I have been through my social media accounts and deleted PR for any of the above curve and plus size ranges (which I frequently buy from having seen promotions on Instagram or Facebook)
I have made a list of my debt—it wasn't easy—and plan to target these via the snowball technique
I have also begun research into Kakeibo, the Japanese art of saving money. I hope to apply the simple money tracking principles to my daily life instead of waiting for the inevitable day each month that I run out of money.
These first key changes feel like a big deal to me. I haven't saved any money yet, but I know that, by making these changes, I will.