Many First Times Lie Ahead Of Us
Today I go to a restaurant for the first time since the beginning of the Corona Lockdown. And this will be just one of many first times that will come.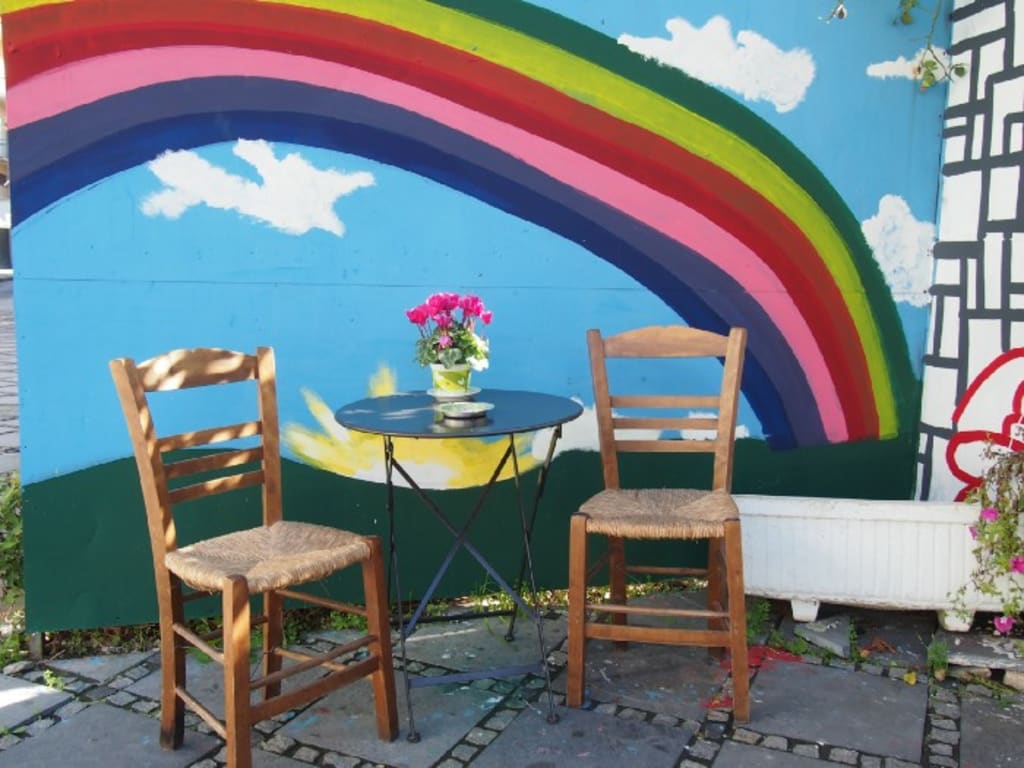 Photo by bruno neurath-wilson on Unsplash
When the shops, restaurants, and bars in Germany closed down in mid-March due to the Corona pandemic, it was terrifying.
Weeks of worry and uncertainty followed. We didn't know how bad it was going to be and if the countermeasures would work. Would our country be able to flatten the curve? Would our loved ones and ourselves come out of this crisis unscathed?
Today it looks as if we have really managed to prevent the worst. But we remain vigilant because the virus will strike again as soon as our vigilance wears off. In the last few days, there have been new, local outbreaks in Germany.
Nevertheless, security measures are being eased responsibly. Little by little, things are possible again that were unthinkable for three months.
The restaurants have now been open again for a while. Strict hygiene rules still apply. The tables must be at least 1.50 meters apart, and indoors you must wear a face mask when getting up from the table. Also, every guest must leave his or her contact details with the restaurant operator so that chains of infection can be traced if something happens.
We have so far avoided going into reopened restaurants because interiors still seem unsafe to me. Aerosols spread faster indoors and stay in the air longer.
But my wife and I have reserved a table outside with our favorite Greek. The weather today is fantastic, and out in the fresh air, it should be safe.
I have seldom looked forward to a visit to a restaurant as much as I do today.
Suddenly it is something special again to go out for dinner. What was normal before is now an event.
We are looking forward to seeing the waiters and the owner again. We are even more pleased that the restaurant still exists after the extended closure. We have played our part by ordering take-away food for the last few months. We did not want our favorite restaurant to go bankrupt, and it worked. Many of the regulars thought the same way and remained loyal to the restaurant even during the crisis.
Other first times I am looking forward to
We don't know how long it will be before everything can run normally again. Without effective medication or vaccination, some activities will not be able to take place again. But as far as I'm concerned, there are some things I'm really looking forward to.
I will enjoy going to concerts again and cheering in the crowd with thousands of people and singing along loudly.
I will be sitting in crowded bars and pubs again and dancing in crowded clubs.
I will go to street parties without fear of being infected.
Big family parties and meetings with friends will be possible again. We will follow up on my father's seventieth birthday, my niece's thirtieth birthday, and my wife's fiftieth birthday.
Conclusion
I am sure that this pandemic will be defeated sometime in the future. And even if I don't know when that will be, I am sure that we will be able to do many things we love for the first time again.
This crisis could be a turning point for all of us. Hopefully, we will appreciate the seemingly small things afterward more than we did before. We were all very full and satisfied. We could go out for dinner whenever we wanted and celebrate whenever we felt like it.
So it's not about just going back to normal. Instead, we should recognize that what we thought was normal is actually a privilege and a great gift.
I am very grateful that I can go to our favorite restaurant with my wife today. I am looking forward to being thankful for even more things soon.
happiness
Thriller-author from Hamburg, Germany. Sold over 200.000 E-Books. get informed about new articles: http://bit.ly/ReneJunge