Instead Of I Can't
How I Got To My Authentic Self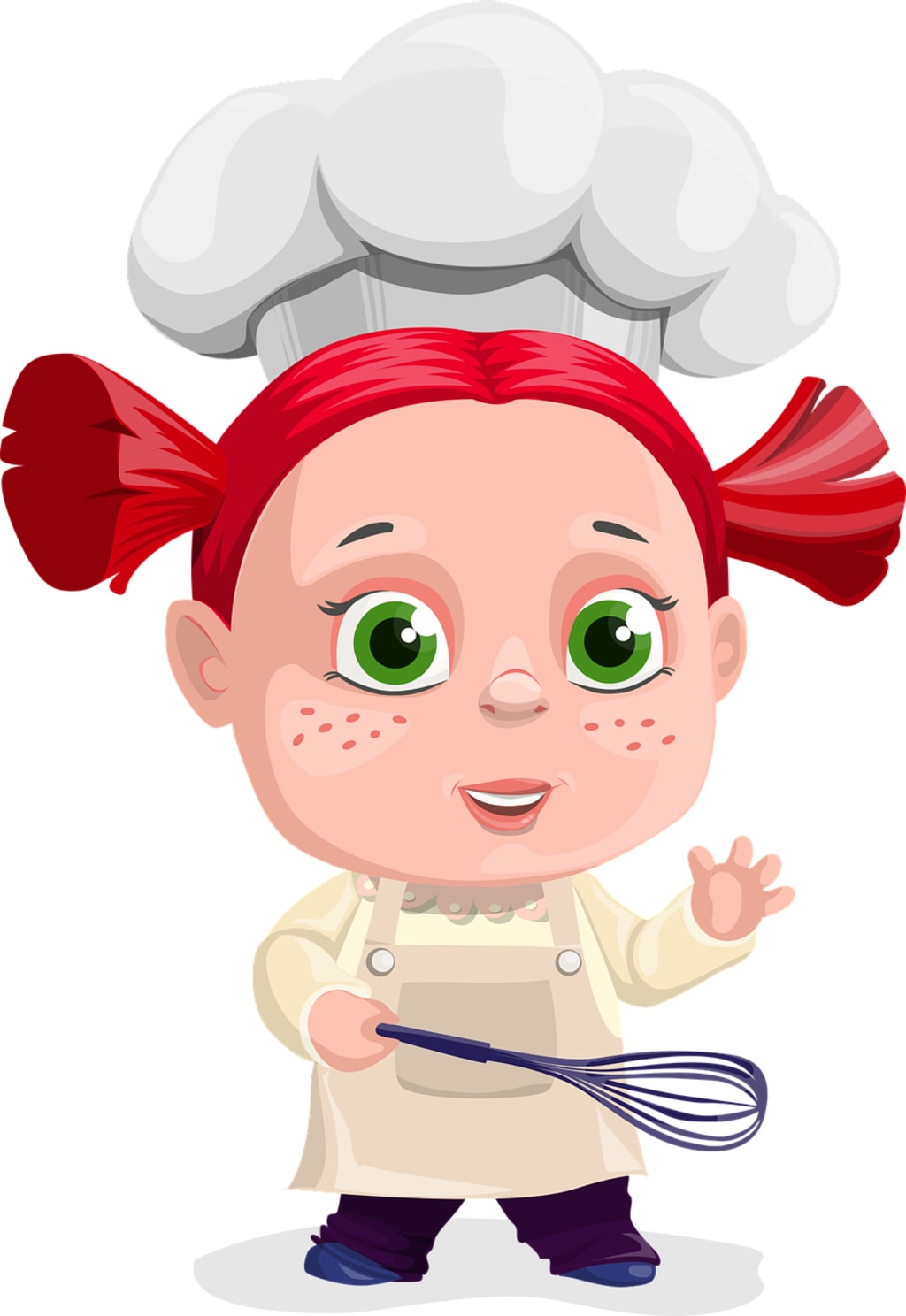 photo by Pixabay
There are things that happened to me in the past that are too traumatizing for me to share. However, I have been able to move on with my life instead of crying and just rotting in a corner. I always grab opportunities so I can say I did it, instead of I can't.
I want to share something that you are going to laugh at, but one aspect of becoming my authentic self is… how I taught myself how to cook!
My mother would never allow me in the kitchen when she was cooking. She was always afraid I would get hurt, such as burn myself on the stove. So, my chore was to set the table right when the meal was ready.
I remember babysitting a little boy. He would ask for egg sandwiches. Well, I figured out to fry an egg and slide it on bread...he never complained. If only my mother knew! I could prepare an egg sandwich?
Then, a family member was hungry and I felt really bad. What could I prepare? So, I got out a bagel and "fried the bagel in Crisco"...he never complained. If only my mother knew I sauteed a bagel in Crisco?
Fast forward a few years… I had to make a tough decision. Do I stay or do I move out on my own? Living in my town was not good.
So, I chose to move.
For starters:
*My mother gave me a Crock-Pot.
*I borrowed cookbooks from the library and made Xerox copies like a mad girl.
*I bought cookbooks at yard sales.
My roommates love my cooking! Who would have thought? I have been called the "Crock-Pot Queen" by many friends. My best dish if I had to choose is Homemade Crock-Pot Lasagna!
Furthermore, I am a writer… obviously. I am a highest honors graduate in Fitness and Nutrition. So, I put my education and experience to work.
How? I love to submit cookbook reviews on WeekEndNotes.com. My favorite cookbooks to review are cookbooks for children. I feel children should be taught how to cook at a very young age. I want to be able to provide such book reviews to help parents choose the best cookbooks for their child. Cooking is a forever skill.
Then, my loved ones like their wine. I can still drink, but choose to not indulge unless a special occasion.
So, what has my latest craze been? I am obsessed with "Mocktails" of which are non-alcoholic cocktails, otherwise known as virgin drinks. For example, would you like to know what is in a Virgin Whiskey? Fill a glass half way up with A & W Root Beer and pour the rest of the glass with Mountain Dew or diet Mountain Dew! It really is delicious and really does taste like the real thing!
Mocktails are good for mixed crowds, kid-friendly, designated drivers, pregnant women or even for alcoholics when craving an alcoholic drink.
I was told before that I drank too much. If I were, would I not be writing about alcoholic cocktails instead?
Following, I recently quit my job at a cafe where I was a barista and helped out in the kitchen when needed. However, I was made to do hard janitorial duties also. My back would break. I wanted to write all day but was relied on at the cafe. Then, one day, I just had had enough and just quit. I am now happy and write for five (5) different websites! What else is awesome is that the owner and manager of the cafe are still friends with me!
The little things have made me to be mature, to be responsible, and to be appreciated.
advice
About the author
Studied Political Science at Duquesne University.
Highest Honors Graduate in Fitness and Nutrition from Stratford Career Institute.
Her future plans are to become an aromatherapist to help people with their ailments using essential oils.