I Will Not Be Shrouded or Silenced
"All over the world, women are being silenced, whether by ridicule, the shrouding of their faces and bodies, or death."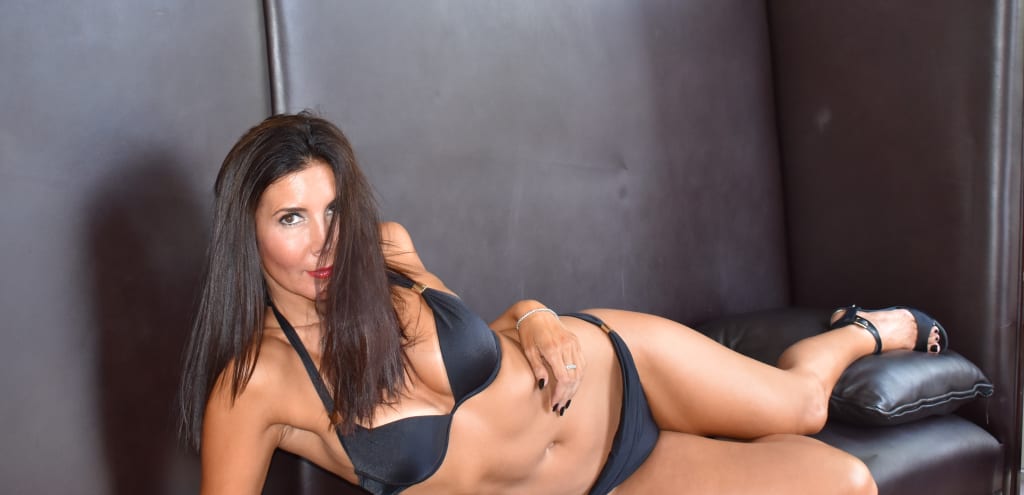 "All over the world, women are being silenced, whether by ridicule, the shrouding of their faces and bodies, or death."
—The Promise , Therese Tappouni
I am repulsed when people think a woman should "cover up."
Why? What crime has she committed? The crime of provoking a man? Your man?
No. The crime belongs to the man.
It is not my cross to bear.
I dress how I want, when I want. PERIOD .
I am not here to adhere to unspoken social norms that say I am not safe if I do not oblige.
I am not here to adhere to unspoken social norms that whisper into the ears of insecure women that I am trying to lure their man away (by the way—HIGHLY fucking unlikely).
I am not here to hide myself so as not to provoke the aberrant sexual behavior of men and to shield myself against the insecurity of women.
I will NOT be shrouded or silenced.
I dress how I want, when I want.
If you have a problem with it, then you best pray about it because I give 0 fucks.
Is that clear enough?
Because I read all these feminist books and, as much as I appreciate it, I'm growing weary of the intellectual approach. Of telling people about how women have been massacred in such large numbers that the mass public has yet to acknowledge. I'm tired of hearing stories of violence against women and the suffocating judgement of us.
Let me start with me.
Here I am—UNSHROUDED. I will not live under some unspoken control.
I can not change the world in a day, but I CAN impact it by not following the unspoken rules. I can be a beacon to others who can relate to this message that says, "FUCK THIS." For you intellectuals, that means: I rebuke the system and refuse to abide by it. Personally, I think FUCK THIS is far more impactful.
I am ecstatic that the younger generation is taking all these "revealing" photos and posting them online! Sending them out via Snapchat. Revealing WHAT by the way? The human body! I love it that it is finally becoming normalized amongst our youth. It's been done in other, more advanced countries. Yes! MORE ADVANCED, and we are not YET amongst them on this issue. Time to STEP UP.
If you don't like it—well, you know what you can do.
Do I sound angry? You better believe it. In fact I'm way past angry when I think about how women (and little boys) are killed, abducted, raped, lied about, and manipulated in this way, in THIS COUNTRY EVERY FUCKING DAY. Oh, I'm livid.
Does that make me sound crazy? Let me ask you then, how are you not livid about this truth?! Who is the crazy one here that you CHOOSE to look the other way?!