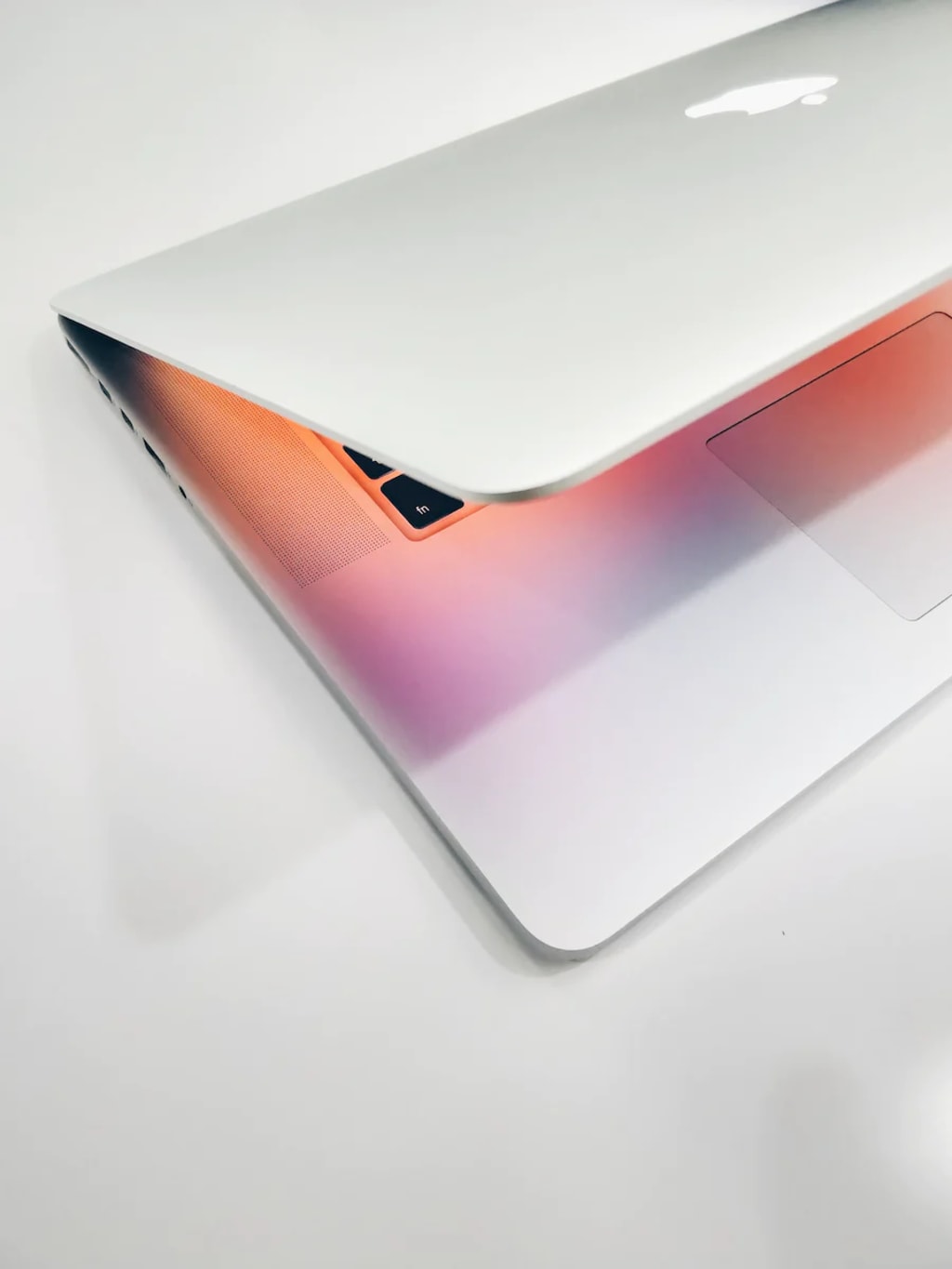 Photo by Hugo Barbosa on Unsplash
I've had this Vocal account since January 2022, but didn't start using it until a few weeks ago. I paid $49 for a year of membership. I submitted stories to two challenges. Already, it has changed my life.
Some backstory: I've wanted to be an author and illustrator since preschool. I began writing poetry and short stories at age seven. I'm an older millennial, so I was a teenager when having dial-up internet in the home became a thing. Yes, I got addicted to blogging. In college, I initially couldn't decide if I wanted to major in English or Art, so I took classes in both. I found out I was best at writing personal essays—probably due to my obsessive blogging about myself and my world views. Practice makes perfect. By that time, I'd lost all interest in fiction and poetry. They seemed too damn hard.
I never finished college. I was there on a first year scholarship, which I won by writing a personal essay. I ran out of money. I traveled the world for a while as a nude art model, and later as a stripper with an agent. I got married to a sailor in the US Navy who I met while dancing in Guam. I became a devoted mother.
But I couldn't forget about my desire to write. I wanted to write fiction and poetry again. My inner child yearned to. I just didn't know how. I took three courses through this site called Lit Reactor between 2011 and 2016. It is Chuck Palahniuk's site—you know, the guy who wrote Fight Club. Anyways, all three times I took courses, I regretted it. I didn't know who I was as a writer. I had not found my voice. Therefore, these teachers, who were published authors I'd never heard of, pushed me to write like them. It destroyed what little self esteem I had.
Then, in December of 2021, I signed up for a trial membership of Vocal. I entered the Vocal+ Fiction Awards with one of my short stories I'd written back in 2016, for one of those courses. I knew the story was missing something. I knew it wasn't quite right yet. But I polished it as best as I could, and entered it anyway.
I was not a winner, but I was a finalist. I was chosen as one of 1,025. Vocal claimed to have over 13,000 entries for that challenge. I had less than an 8% chance of becoming a finalist, and I had done it. I was given a free year of Vocal membership.
Yet, I never entered a single challenge in 2022. First of all, I couldn't connect my Stripe. That's a long story I won't go into, but it's why I created this back up account. I still couldn't connect my Stripe to this new account. And it was very frustrating, because I'm self-employed as an astrologer, so I use Stripe all the time. (My Stripe is now connected, thankfully!).
But it was more than that. I was too focused on money in general. Vocal was offering huge rewards all of last year. $19,000 for a story about an owl. $10,000 for a horror story, $10,000 for fantasy. Several $5,000 challenges. I was going through some financial problems at that time, due to an abusive ex-husband who kept taking me to court over our child. I made too much money to receive legal aid, but not enough money to afford a lawyer. It was a nightmare.
The more I thought about how badly I needed the prize money, the less I was able to write. No stories would come out. The more I tried to defend myself in court, the more the judge believed my ex's outright lies, which he had no evidence of. What he had was a vicious lawyer, which he could afford.
The magic happened in the surrender. I let my son stay with his dad, since his dad was bribing him with gifts. He says he is happy there. I'll always be his mom, but maybe it's my time to be more. Maybe, for the first time ever, I can write. As a single parent with full physical custody, I had no time. I had no energy. I had no resources. I spent every penny that did not go towards bills on my son's every whim. I somehow believed I could give him the world. I thought sacrificing my own needs and wants was okay. Now, I don't have any financial struggles. Now, I can be creative.
I've noticed Vocal reduced how much money they offer for challenges. They never used to offer less than $2,500. Now, many challenges are for $1,000. That's nice, but not life changing. It's not enough to cover one month of rent. You'd think this would demotivate me to enter challenges, but it doesn't. It gives me a sense of freedom to write whatever I desire. The stakes aren't as high to impress the judges. I can express myself authentically. I can enjoy myself, which is (or should be) the point of anything creative.
How has this already changed my life?
I felt inspired to rework that old story, the one I submitted in 2021 to the Vocal+ Fiction Awards. It was the only thing I had ever submitted anywhere. It was originally titled "Ashes to Ashes."
I still remember my teacher's negative comments about it. He didn't like that I used the term "hypnagogic hallucination" because he said people wouldn't know what it meant—even though 70% of people admit they've experienced it. He didn't believe that a town could be on fire for hundreds of years—even though my story was inspired by a real town. He didn't like that the narrator of the story was revealed to be a lesbian in the end. He said I was tricking my readers into thinking it was a man, and they wouldn't be happy about that. I never implied it was a man, he just assumed I was writing about heteronormative love.
You know what he didn't criticize? The actual problem with the story. The story had vivid imagery, because he pushed us to write that way in the course. That's how he writes. I experimented with using the color blue, because he had us read a story by Kate Braverman which did that. The problem with the story was a lack of plot. He never pointed that out. I had to discover it for myself.
I decided to keep the imagery, but build more of a story into the story. I decided one of the main characters needed to die. I had written several versions of the story during the course, but never knew quite what to do with Kathryn. Once she died, the story emerged. I also made the main character a masculine identified lesbian. I was inspired by a woman I dated before. I left the reveal at the end. I don't care if my readers feel tricked. Maybe it'll inspire them to open their minds a bit.
I realized my story was perfect for the Time Traveler challenge. I'm not a medium who speaks to what we'd call ghosts, but I do have clairaudience. I communicate with angels. I have second hand knowledge about the afterlife from what I've been told. I don't expect most people to believe me—my clients believe me. However, this was perfect to work into my fiction, where anything is possible. That's the beauty of fiction! I can write about the timelessness of the spirit realm without having to name sources. Again, I felt a sense of freedom.
But I didn't just enter it in a Vocal challenge! Oh no. I also had the opportunity of a lifetime.
For a decade now, I've longed to visit Iceland. I don't know much about Iceland. I know it's where Bjork is from. I know that Greenland is covered in ice, and Iceland is very green. I know Iceland has hot springs, geysers, and turquoise geothermal pools. I just feel called there. If I could go anywhere in the world, it would be there.
Days before the deadline, I found out about a writing workshop in Iceland during the Summer Solstice. As an astrologer, the Summer Solstice is sacred to me. I found out who the teacher would be for the nonfiction writers, and who the teacher would be for the fiction writers. The fiction teacher is a published author I admire. She was actually recommended to me by the teacher who didn't like "Ashes to Ashes." He somehow knew I would like Amber Sparks. Even though I don't feel fiction is my forte, I chose to take a risk.
The submission deadline for the workshop was February 28th, same as the deadline for the Vocal Time Traveler challenge. I submitted my reworked story, "How Big, How Blue, How Beautiful" to both, within an hour of the deadline closing.
I got my first Top Story from Vocal. That probably means it's not a contender for the prize. I don't know, that's just my theory. I think they wait to make the winners a Top Story until after the winners are announced. It was still exciting.
And then last night happened. I was making dinner, looking up conversion of tsp to ounces on my phone, when I got the email. I had been accepted into the writing workshop in Iceland. I am one of ten. I was so grateful I cried. Had I not already been reworking my story for a Vocal challenge, this wouldn't be happening.
I also wrote poems for Vocal, and I hadn't written any poetry in twenty-five years. I saw the challenge of four haikus about the four elements. I didn't enter the challenge at that time, but I wrote and published "London Fog." I felt comfortable writing poetry with strict rules. Being given a number of lines and syllables made it less scary. Poetry intimates me because I fear I'm not doing it right. After that, I entered Vocal's Time Capsule Haiku challenge.
Between those two Vocal challenges, and the workshop, I submitted to three different competitive writing opportunities last month. That's more than I did all of last year. I will not stop.
I am thrilled about Vocal's Under Purple Clouds challenge. The first sentence they give as a prompt is beautiful—violet is my favorite color, and yep, as an astrologer, I love gazing at the sky at night! The challenge is to write a first chapter in the genre of magical realism. I can't even believe my luck. Magical realism is my favorite. I've not been inspired by Vocal's fantasy challenges about dragons, because I honestly hate that kind of thing. But I've wanted to write a magical realism novel for so long. This is the push I need.
The writing workshop in Iceland will require two pieces of fiction, no more than 5,000 words each. We will workshop one with our fellow writers, and the other will be workshopped with Amber (which I get chills thinking about). The stories do not need to be standalone pieces. They can be chapters from a novel in progress. More push to finish the novel.
Perhaps that first chapter I write won't win the Vocal challenge, but be the writing sample that gets me a literary agent. Having a quickly approaching deadline is motivating me to finish that first chapter, regardless.
I'm also excited about the Vocal Tall Tail challenge. At first I rolled my eyes… talking animals? Really? But then a lovely story idea came to mind. The ideas come when I don't force them.
So I will keep participating in Vocal challenges, all of them. For the entire year of membership I've paid for. Because why not? I've got nothing to lose, and everything to gain. Especially when the challenges force me out of my comfort zone. When they actually challenge me, that's when they're the most worthwhile. Writing fiction and poetry is hard. That's what makes it rewarding. I'm still writing a memoir-in-essays, but perhaps it's not the only book I have in me.
I expect this experience will be every bit as good as earning my BFA in Creative Writing from some private liberal arts college, but it won't leave me buried in debt from student loans. And, I'll have a portfolio of my work. That's great to show literary agents. Or, when I submit to literary magazines this year, which I'm totally doing. My author bio can include a link to more of my work. Ideally, I'd have a professionally designed website. But Vocal will work for now. Besides, maybe someday I'll be a bestselling author who writes on Vocal for fun. A girl can dream.
About the Creator
She/Her. Post modern mystic. Professional psychic, astrologer, and tarot reader. Aspiring author, currently writing first book. God fearing woman in the Land of 10,000 Lakes.
Reader insights
Outstanding
Excellent work. Looking forward to reading more!
Top insights
Heartfelt and relatable

The story invoked strong personal emotions

Easy to read and follow

Well-structured & engaging content

On-point and relevant

Writing reflected the title & theme
Masterful proofreading

Zero grammar & spelling mistakes

Eye opening

Niche topic & fresh perspectives

Excellent storytelling

Original narrative & well developed characters

Compelling and original writing

Creative use of language & vocab
Add your insights