How to Love Staying At Home
At the heart of simple living is staying at home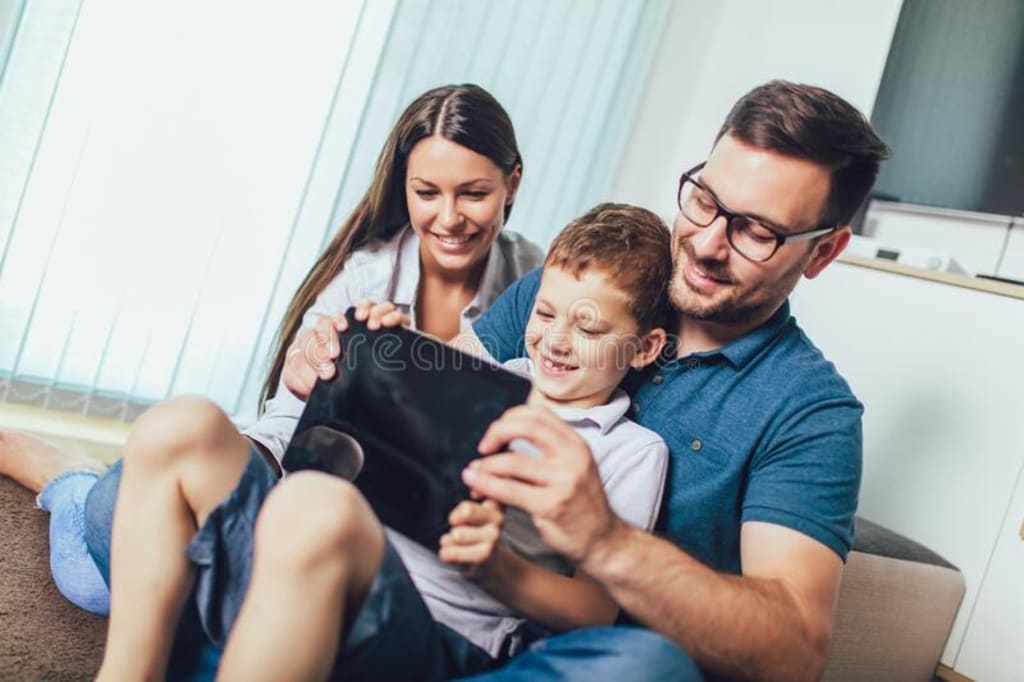 At the heart of simple living is staying home. The best way to stay at home without feeling trapped is to love being at home. It means having an emotional connection to your home.
Here are some ideas to create it:
Make a Reading Spot
Make sure you own at least ten books that you love to read and are easily accessible to you. Not classics that you think you should be reading, but books that you truly love, whether they are novels or home decor books.
Group them together on a shelf in the room you are most frequently in. Try and get into the habit of settling down to read instead of watching tv.
Start Planning Your Meals
Nothing is more damaging to the budget than going out to eat for dinner all of the time. The most difficult and most important part of getting dinner on the table is having a plan. You won't feel anxious all afternoon because you have no idea what to serve for dinner. You won't be forced to waste time and money going out to get something last minute.
Knowing what's for dinner for the whole week is very peaceful. It's okay to just have one day planned also.
Do All of Your Housework in the Morning
Set up a weekly schedule with specific things to focus on each day. Make sure you make your bed and clean the bedrooms every morning. Stay busy. Boredom is the enemy of staying at home.
Getting everything done in the morning allows you to focus on dinner in the afternoon.
Grow Something
Grow anything. A big garden, a small garden, herbs in containers, a house plant. The more things in your home that require care, the stronger your connection to your home. The stronger the connection to your home, the less you will want to get out all the time.
Plants can be beautiful. They can be useful, but the most important thing about them is the care they take and the emotional response that creates.
Automate Less
Having a bunch of machines running the show does not make you feel like you want to be at home. Don't neglect the human element of your home. Everything you can do by hand at home strengthens your bond to it. Just a few things done by hand will make a difference.
Do Some Creative Every Day
You can create a pretty photograph or a new wall gallery even if you are not artistic.
Obviously completing one project a day is not realistic, but working on one every day is enough. Even if it's just for a few minutes.
Declutter and Beautify
Take your everyday practical spaces and make them appealing to you. This could mean using natural materials, warm neutrals and visual calm or it might mean bright colours, lots of modern art and lots of energy. Your practical spaces will become uplifting instead of soul crushing.
Change the View Out of Your Window
When you look out of your windows do you see your old deck furniture and cracking planters? The back of someone else's house or outdoor toys sitting around? Change it as much as you can to something you will enjoy.
Looking out the window should be a happy thing.
Get Some Natural Light and Fresh Air
This is the difference between a house and a home. Open the curtains unless it is night. Open windows whenever you can. Air out your bedrooms early in the morning. If it's cold out, shut the bedroom door so cold air doesn't rush through the house. Find the sunnies corner of the house and put a chair there. Spend the mornings in places that face east and the afternoons in places that face west. This is very good for you.
Change Things Up
Rearrange your furniture to make a conversation grouping instead of face the tv. Style your bookshelves by mixing in some picture frames and vases that you already have. There is plenty you can do to mix things up around your home without spending any money.
Simply rearrange throw pillows, blankets, frames and fresh flowers. Keep in mind many small things can look like clutter, but a few bigger ones make more of a statement.
This doesn't mean that decorating isn't fun. But don't rush into it out of a sense of dissatisfaction. The concept of slow decorating helps you decorate over time and with your own personality.
Love Your Home
When you take care of your house it will take care of you. Of course everyone needs to get out every now and then, but hopefully these ideas will make you feel connected to your home and make you want to be there more.
About the Creator
Writer|Creator|Yogi Lover of Feng Shui, Personal Development, Wellness and Interior Design
Reader insights
Be the first to share your insights about this piece.
Add your insights