How to Find Inspiration to Write
10 Ways to Generate Infinite Writing ideas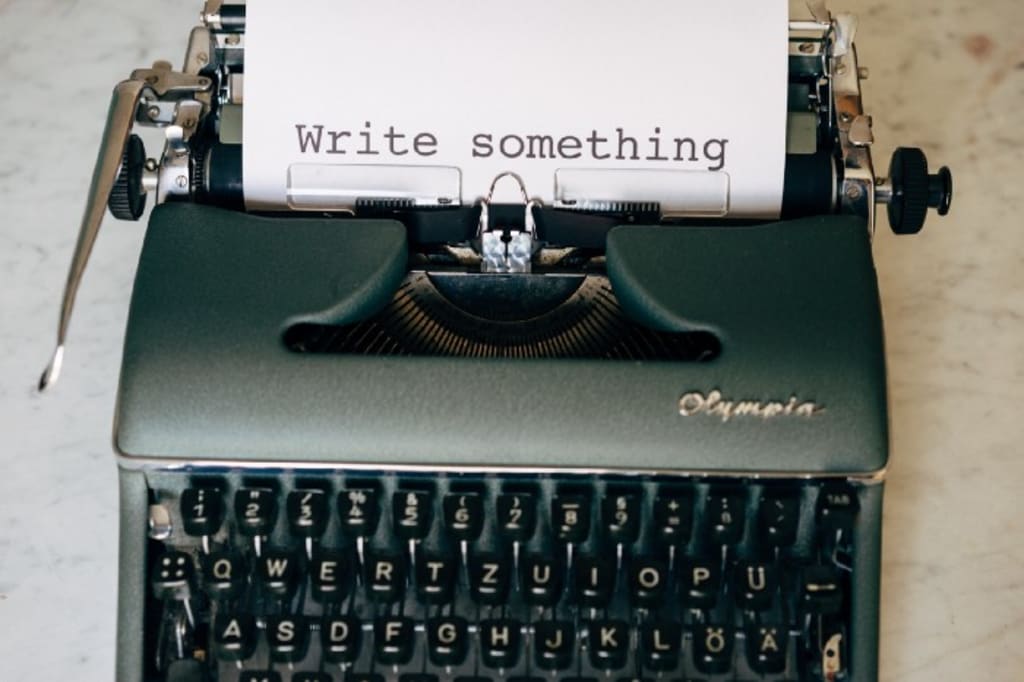 Photo by Markus Winkler on Unsplash
Finding inspiration to write is something I struggle with a lot. I'm not a specialist in anything specific. And especially now that I spend my days at home, I don't feel like there's anything worth writing about. But there's always something.
Inspiration comes randomly. It comes from small things: a word, a sentence, an image, a sound, a feeling, a taste, a smell.
The way to find inspiration is to put yourself in situations where these small things can inspire you. This means spending your time staring at the blank page won't help you feel inspired to write.
I made a list of 10 things you can do that will help you get back into your creative flow:
1. Go Back and Update Your Old content
This is one of the easiest ways to find inspiration. Because you're not starting from 0.
There are 2 ways you can do this. You can either edit it and keep the same idea, or rewrite it from a different point of view.
Going through your old content and rewriting it is a great idea. Not only because you're reusing your own content, but also because you will write it in a better way. You will also bring attention from your new readers to some of your great ideas from the time your platform was smaller.
When I started writing on Medium, I did not know what structure to follow when writing my articles. This led to me having articles that were too short or too long, and that didn't do well.
They are still good ideas, and I'm proud of them. But now that I have more experience, I can revisit those same articles and rewrite them. This way, when I don't feel inspired to write, I'll reuse my past inspiration to create something new.
2. Have a Brainstorming Session
Nothing beats a good old brainstor2. Have a Brainstorming Sessionming session. You can unlock your creativity by writing anything that pops into your head. But, when you are struggling with finding inspiration, this might not be as easy as it seems.
This works best when you have a topic in mind. For example, if you don't know what to write about, this might not be the best way for you to start. But if you have a specific idea or topic in mind, brainstorming might be a good way to generate ideas on what to write.
The great thing about brainstorming is that you can use it to clear your head. What I do, when I'm struggling with inspiration, is I write any words that pop into my head and see if there're any connections between them.
I'll then go deeper into those connections and make questions until I find something that inspires me.
3. Look at Your Analytics
Your analytics don't exist just to make you obsess about numbers. They tell you what your readers enjoy reading about.
You can make the most out of your analytics by using them as a guide for what to write about. Use this as a first step when you're looking for inspiration. After looking at what topics do well, you can brainstorm ideas of articles within that topic.
4. Scroll Through Social media
Take advantage of the infinite amount of content in social media. One comment, one picture, one quote, one story, might be all you need to start working on your next article. It's a great way to find not only evergreen but also trending content. But be careful or you might end up getting distracted.
This is one that never works with me. I find it easy to find inspiration on social media. But it's even easier for me to get distracted and end up wasting 2 hours of my life looking at memes.
But if you are someone that can stay focused and not get sidetracked, this is the simplest way for you to find inspiration.
5. Use Pinterest
This is the easiest way to find inspiration. When in doubt, go to Pinterest. Here you can find writing challenges, prompts, quotes, or images that can inspire you. You can also search your niche or the topic that you want to write about. You'll see what people are searching for and talking about in relation to that theme.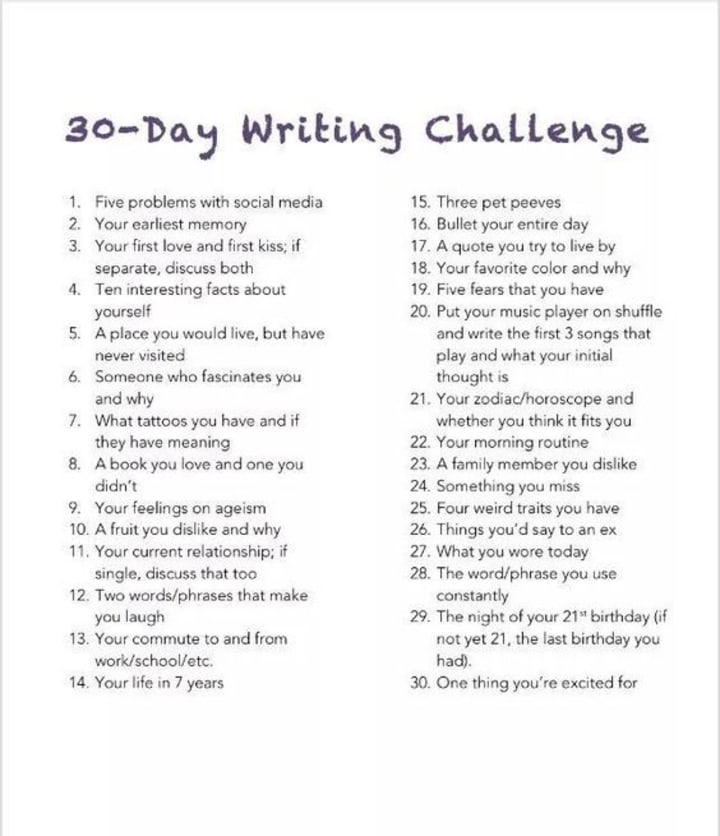 This is actually the method I used to find inspiration to write this article. I had no idea what topic to write about and when I searched writing on Pinterest, I found multiple pins of people talking about finding inspiration and writing when not inspired. This sparked the idea for this article. Writing about finding inspiration might be the best way to find inspiration to write.
Because it's such a simple concept — I am just listing all the ways I have found inspiration to write in the past — it was a great way to break out of the rut I was in and finally write again.
6. Eliminating Distractions
"The sad truth is most adults I know are screen addicts. But luckily for most of them that affliction isn't career-threatening. Creatives, I'm afraid, need to be more vigilant." — John Long, Group Creative Director at Ogilvy & Mather Advertising Agency
This one is obvious but I still struggle with it so that is an important thing to add to this list. As a writer, having something make you lose your train of thought can ruin your work.
I don't struggle with distractions while I'm writing. Once I start, I only stop when I'm finished. The problem for me is starting, especially if I don't feel inspired. In those moments, everything else seems more interesting compared to the blank page.
That's why when I sit down to write, even before I know what I'm writing about, I turn off my phone notifications. I also started using the StayFocusd to stop me from checking any time-wasting websites.
Other great tools you can use to keep distractions at bay are Focus Writer and Calmly Writer.
7. Use Google
Googling the topic or theme you want to write about is a great way to find inspiration. You will see what people are searching for and talking about relating to that topic.
If you don't have a theme or topic in mind, you can use Google Trends to see what people are searching for.
8. Use Quora
I've noticed that Quora is a favorite among Medium writers. I had never used it before, but once I created an account; I understood the hype right away. Quora is a writer's favorite because you can find questions to answer on topics that interest you. Those answers can then be what you write in your articles.
On Quora, you can follow topics of your interest and find questions people have about that topic. You can write an article inspired by one question or any answer you find interesting.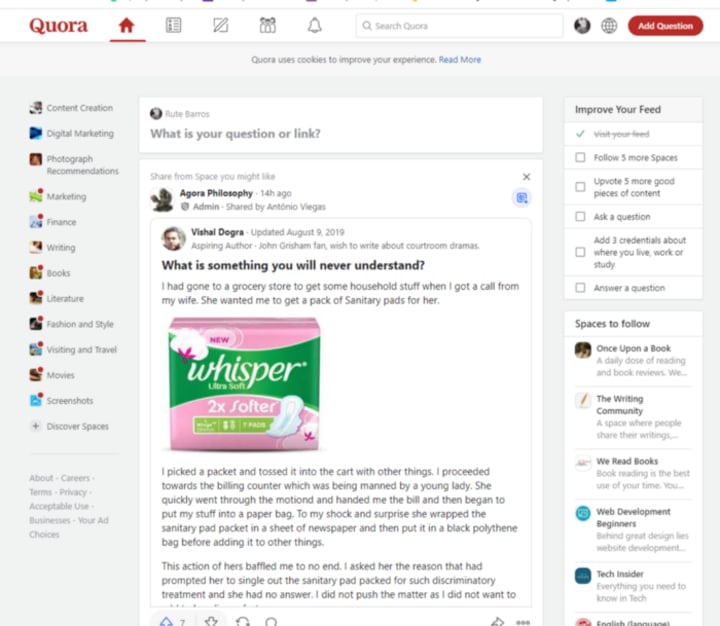 The good thing about Quora is that it's like a big comment section. A place where you can read what people are talking about in relation to a topic that interests you. With different points of view and ways of thinking, you'll find inspiration for your next article.
This is definitely something I will start using to find ideas on what to write next.
9. Change up Your space
Sometimes, simply changing your space is the thing you need to break out of an inspirational rut.
Before this deadly virus came into our lives, I used to write everywhere. Inspiration would hit me while sitting at a coffee shop, on my commute, or while walking around the city. Whenever I was at home trying to write, and I struggled with inspiration, I would just grab my laptop and go somewhere else to write.
Now that we are all stuck at home, this is harder to do, but not impossible. If you write on your laptop, move it to another room in the house or even to your backyard or balcony if you can. If you can't do either, then rearrange the space where you usually write. Add pictures, a plant, turn your table towards a window so that you get more daylight. Go back to the basics and write with a pen a paper.
These little things make a difference and can help you get back in your creative flow.
10. Ask Your audience
And last but not least, no one better to ask for an opinion on what to write than the people that are going to read it. Connecting to your audience is the best way to grow as a writer. If the reader feels connected to you and what you write, they will come back the next time you post.
So don't be afraid to ask for suggestions. Ask them what they would like to read about. What things have they been struggling with recently that you can help them with?
Inspiration, or lack of it, is the most common reason writers don't write as much as they would like to. But the thing is, it is normal to not feel inspired every single day. Even the most successful writer will tell you that not every day is a good writing day.
The way to get back into your creative flow is to stop waiting for inspiration to hit and go search for it. If you continuously do that, you'll generate infinite writing ideas and will never run out of things to write about.
Keep writing and remember:
"You can always edit a bad page. You can't edit a blank page." — Jodi Picoult.
how to
About the author
Bookworm & Dreamer. I write about books and everything else I find fascinating. 🇵🇹 🇮🇪 Get weekly book recommendations: tinyurl.com/bookishnewsletter
Reader insights
Be the first to share your insights about this piece.
Add your insights