How to: Be Patient on Vocal
what to do/how to think when you're on 0 reads & trying to promote your content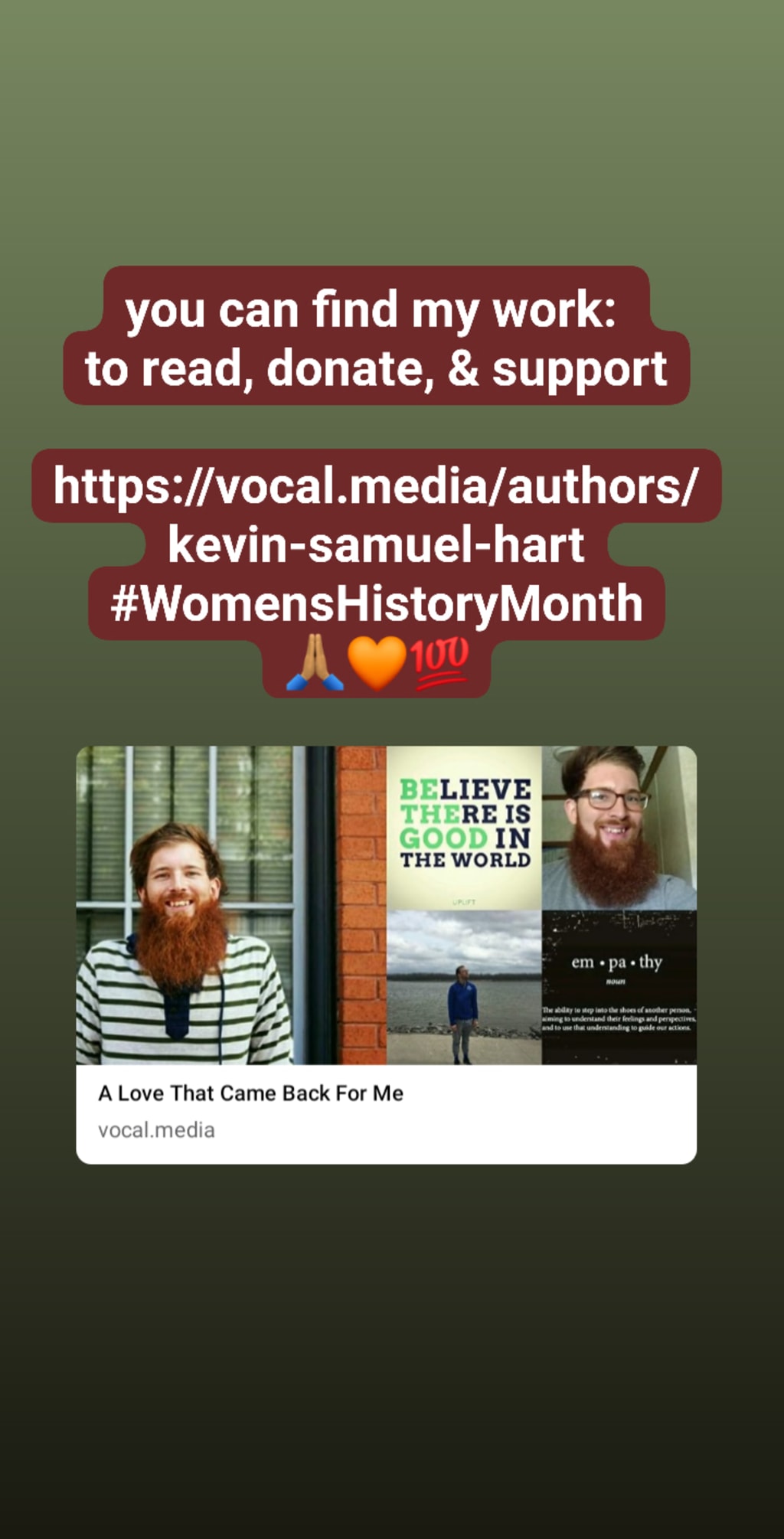 Act 1: Do What You Can
If you're a new writer on Vocal, focus on what you got you here..
the writing, the work, the story
That's why you're here: to write your story, share your insight, and deliver a message to the reader. There's so much more that goes on behind the scenes that you may not have control of, but that's ok. Take your time with all of that, but in the meantime, dive face first into the writing.
If you don't know where to start, ask a friend. Begin by making one post, and make sure to write it with the same energy that you put into your work. Sometimes the promotion side of writing gets to be tedious, and you may feel exhausted with the task before you even start it. Do your best to calm that overwhelming feeling of having to prove yourself to get reads, and simply start where you're already positioned to promote your work.
You don't necessarily have to start a new page for promoting the stories you write, but if you feel led to do so then tackle that task with joy and confidence while the motivation is fresh. If you just want to use your personal page to share your stories and field the comments you get, that's a good start as well. Either way you work your angle, do so with no grief and no disappointment. Limit your expectations and focus on what you can do, which is write a good story.
Act 2: Turn Up The Heat
After your initial post promoting a story you've written, ask for feedback even if you've gotta jump into some inboxes and wait your turn on the priority list. People lead busy lives, but reading something of value to them surely does matter. Go forth knowing you have something worth reading, and simply ask others to read it. Be patient with their response time, and refrain from any comments that draw attention to your lack of reads or their lack of desire to drop everything on your clock to read what you've written.
The most important thing you can do in this stage is to be consistent, even if you see no reason to keep at it. It could be day 1 that you get 1,ooo reads, or it could be day 1,000, but the more you keep at it, the better chance you'll have at finding your audience. Keep believing in your work and keep turning up the heat. Don't get out of order or out of line with your self-promotions either. If you're sharing a story on social media for the hundredth time, let it resemble what it looked like when you shared it for the first time. Give your potential readers just as much respect as your former readers. Acknowledge the person who just saw your post promoting a story you've written as being just as important as the people who saw your first post about it way back when you wrote it. Value the person, the potential reader, that declined to read your story as being just as valuable as your biggest fan and most loyal reader. Once again, you turn up the heat the more consistent you are.
After a while, your story may catch on with many readers and your following will begin to grow. Don't disqualify yourself from gaining additional readers because you wrote them off before the story gained momentum in a way that caught their eye enough to make them give it another chance. Remain neutral to those who choose to be neutral, or less than neutral, to you. Be patient with them, because after all, if you have something worth reading and your work can add value to people's lives, it's only a matter of time before they jump onboard and support your work. Don't be the reason why they were robbed of the value your writing has to offer.
let your writing speak for itself
Act 3: Keep Writing And Don't Stop
There may be times when these methods won't serve you well enough to meet your lofty expectations, but I promise you won't be less well off because of them. Sure, you can take chances and try to push the envelope out of desperation, but your potential readers may see that and you may never catch on with your intended audience at all.
Letting your focus be completely on the writing and what got you here is the fool proof method that will gain you readers and grow a following in due time, even if it takes your whole career, but your writing will benefit because you stayed true to the inspiration of what motivated you to write in the first place. If you make it so much more than what it is because you're not validated in your work, your writing will suffer and those thoughts will creep into what gets put on your page. Don't ruin the gift given you because you need other people to see it and praise you for it. Find joy in the work itself and not what it can give you. Be a writer through and through, and keep writing until whatever you're throwing at the wall will someday stick.
Be encouraged; your writing matters. So keep at it, and be patient.