How Bad Do You Want It
Discipline, Will Power, Dedication.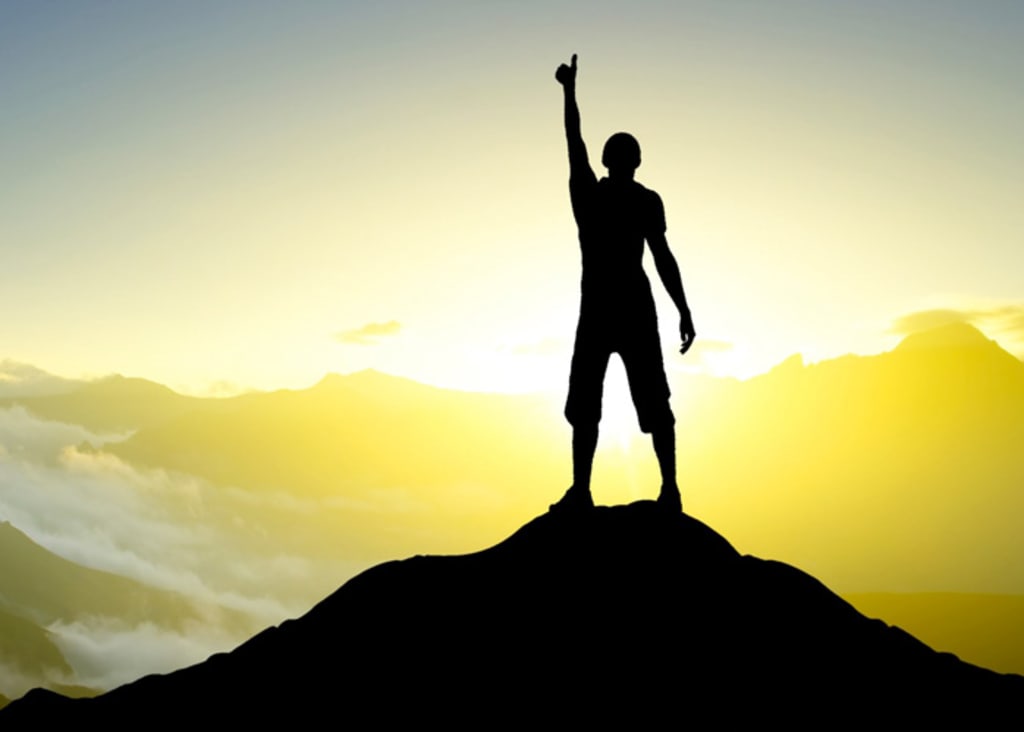 That's what I ask myself every single morning, "How bad do you want it!?" When I take out my planner and start asking myself the right questions, I am able to have more clarity in my life. More clarity of what goals I want to achieve and how to achieve them.
Whenever you are pursuing a goal, you are bound to run into challenges along the way. So from the start, you must develop the will power to push through no matter the circumstances. It's all about what is right here, in this moment, it's all on you. Every moment you have a choice to make that can either drift you farther away from your goals or closer to achieving them. Achieving your goals leads you to your ultimate destiny. The more goals you achieve, the closer you get.
Think about this: What made you set that specific goal in the first place? Was it because you have friends or family that are doing the same thing? Is it because you want to be like someone else? What was it really? Whenever I pursue a goal, I pursue it because it is something I truly want to achieve. Something I want to achieve not for anyone else, it is for me. It becomes part of who I am. That goal means something to me. And when that goal means something to you, that is what leads you to your destiny.
Along the way there are going to be road blocks, and you are going to have to figure out on your own how to get around it. There is nothing in your way when you have discipline and will power. Those qualities alone will smash down any challenge because you have your mind set on succeeding. Depending on how bad you want it, you may have voices in your head trying to steer you the other way. Voices saying things like, "You've tried hard enough and you still aren't there, maybe it's time you gave up and did something else," or "It shouldn't be this hard to achieve this goal. Look how everyone around is achieving the same goal but you aren't. This wasn't meant for you."
It is true, very true, that some achieve faster than others. So what is the point if you cannot achieve it as soon as they can? Is it a waste of your time? I always relate bodybuilding to life, so I'm going to explain it in 2 different ways for you. I have been working out for over 10 years now, and finally I am about to break through. I was inconsistent at times, got too comfortable when I was too close to achieving the goal, and that all set me back. I arrived to a point in my life where I had had enough. This goal meant too much to me, so I got an online coach and I did not achieve the desired result after the first cycle, in fact there was not much that had changed. But I learned so much about myself and my body that I was certain I was ready for it next time around.
I understand there is a lot to learn in the fitness game so I never gave up and I learned so much along the way, and that is where I am now. I grew so much stronger and wiser in the process and now I am feeling my best because I never gave up.
It took me also about 10 years to finally graduate from college in what should have taken me less than 4 years. Everyone around me had their degree, even the people that were a couple years behind me, and yet they were all working full time before I even had the chance to do so. Along the journey I had much challenges to overcome. And because I never gave up, the struggle developed me into who I am who I am today.
I was separate from the pack during my college years. When the classmates that I had known for years saw me pursuing motivational speaking, fitness, and writing a book, they left me alone. It doesn't mean they are bad people, maybe they don't understand why you are risking this for that or that for this. Maybe they think you are crazy for thinking you can succeed at that. And maybe they just don't want you to make it. In my case, they clearly did not want me to make it. It's like they all ganged up on me and took pleasure in seeing bad grades on my tests. I never asked anyone for help, and before all this happened I was always the one to help them when they needed it. Not because I was the smartest engineer, I was far from it. But I was always kind to them and I was committed and that was enough for me to win. Regardless of the circumstances with such people, do not fall to their level. Wish them the best and move on.
Being a lone wolf was the best thing that ever happened to me. This way I was not a follower, I had my own path to carve without listening to the opinions of others. It is great to take opinions of others, but at the end you must follow your intuition and make your own choices because your destiny is based on the choices you make. When you are in a pack like that, it can sometimes be hard to cancel out all their noise and realize what it is that you truly want. It can be hard to follow your intuition because you would be surrounded by all these people giving all these opinions that you hang around with all the time, thus becoming a follower.
I wanted to prove to myself and to the world that it did not matter the circumstances, if you want it bad enough then that dedication will lead you to success. You will find a way to succeed when you believe in yourself and are dedicated. Nothing can stand in your way and the more time it takes for you to achieve something, the stronger you will rise.
I overcame it with a vengeance. I wrote a book about my life, another book about something I had in mind from years before it was written. I stopped drinking. I set goals for myself, I developed more discipline than anyone else. I now had a mindset so powerful that I was much more than about my degree, I was much more than about fitness. I graduated and I still have greater goals to achieve. That is the power of time and patience. You develop power along these long journeys, power and knowledge that no one can ever take away from you. That's yours to keep, and yours to teach even to those who finished before you because they did not have to go through everything that you did.
goals
About the author
Writer and Motivational Speaker with a Bodybuilding Certificate Award and graduate in Electrical Engineering.
Reader insights
Be the first to share your insights about this piece.
Add your insights