Hey You! Have A Great Day!
Why Should You Tell Someone To Have A Great Day?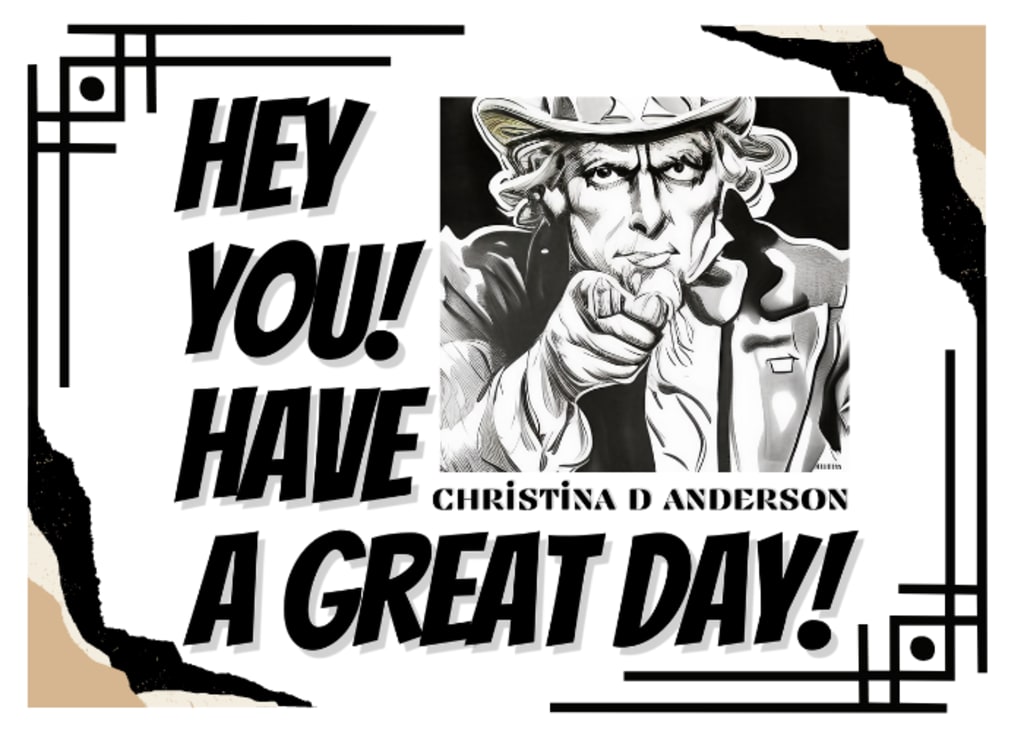 Art Created by Christina D Anderson - Skype ID: diane.c.parker
JILL had been having a difficult time lately.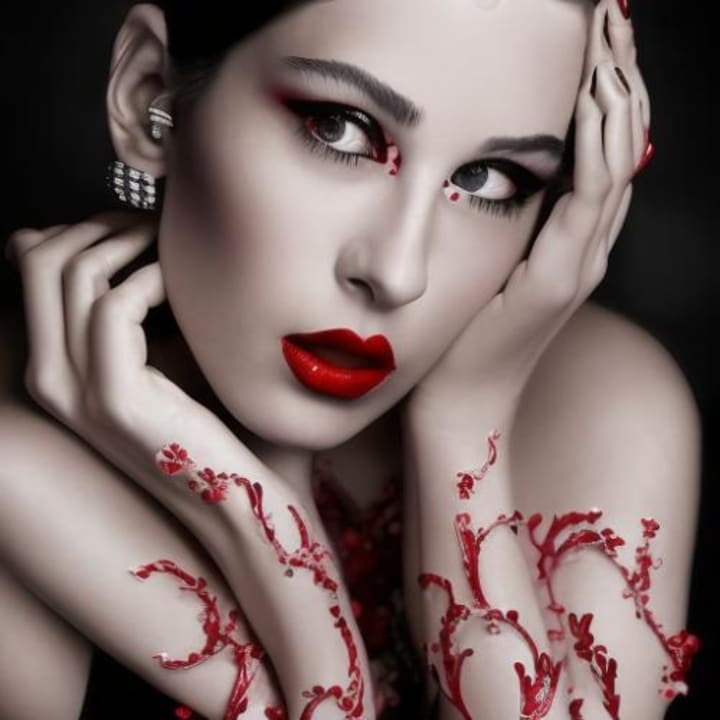 She was struggling to find the motivation and energy to do anything, let alone get out of bed in the morning. No matter how hard she tried, it seemed like nothing could make her happy.
One day, as she was walking down the street on her way to work, something strange happened: everyone she passed said, "have a great day" with a smile on their face. It felt like they were sending her good vibes instead of judgment or criticism. She smiled back at them and started feeling better already – this unexpected kindness made all the difference!
Who Are Some Unknown Models Worthy of a Vogue Cover? These 10 Girls Had Always Dreamed Of Being A High Fashion Model. Find Out What Happened.
As Jill continued down the street, more people waved and wished her well; it was almost as if they knew what she had been going through without even saying anything about it. By the end of her journey, Jill felt truly uplifted for once in a long time!
Since that day forward, every morning when Jill left for work or went about doing other activities throughout the course of her day, one thing stayed constant: no matter who she passed by or encountered during those moments – from strangers on the street to friends and family members alike –she always took care to wish them well too with words such as "have a nice day" or "have an awesome one". It may not seem like much but these small gestures can have profound impacts on others just like they did for Jill herself - so why not tell others around us every single day that we hope they have a great one?
LUCY: Once upon a time, there was a young girl named Lucy who lived in the small village of Marwood.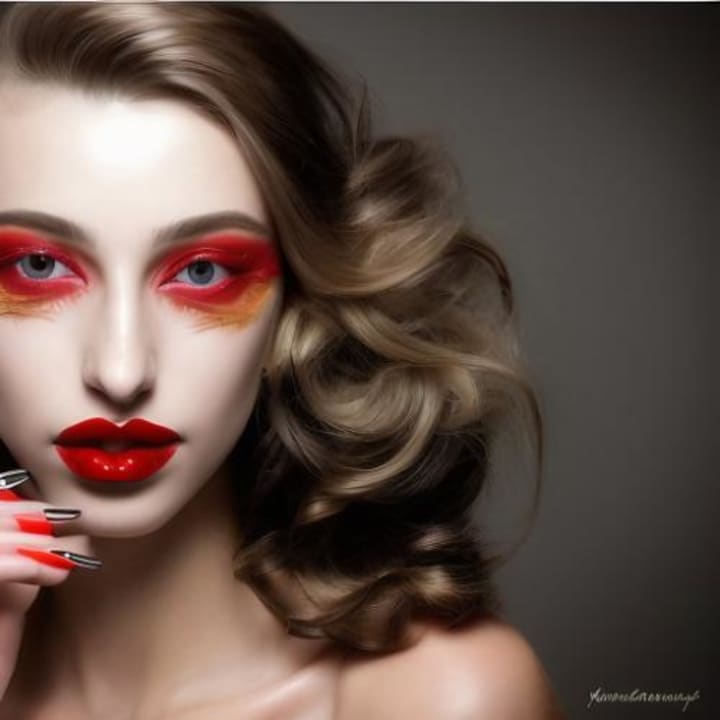 She had always been content with her life and enjoyed spending time helping out around the village. One day while she was walking through town, she noticed something strange happening: everyone seemed to be having a bad day!
Lucy decided that she wanted to do something different and make people's days better. So every morning when she left home for school, instead of just saying goodbye to her parents, Lucy would also tell them to have a great day. Soon enough, more and more people started taking notice of what Lucy said and began doing it too.
It wasn't long before the entire village was wishing each other well on their way out for their daily routines. Even if someone didn't know someone else very well or even at all, they would still take the time to wish them good luck with whatever task they were about to take on that day.
The results were amazing! People felt happier knowing that someone cared enough about them to send positive vibes their way during difficult times - especially when things weren't going so great otherwise. This eventually resulted in an overall brighter mood throughout Marwood as everyone realized how much power words can have over our lives; all because one little girl decided that spreading positivity could help make others' days better!
JEFFERY: It was a beautiful summer day, and the sun shone brightly in the sky.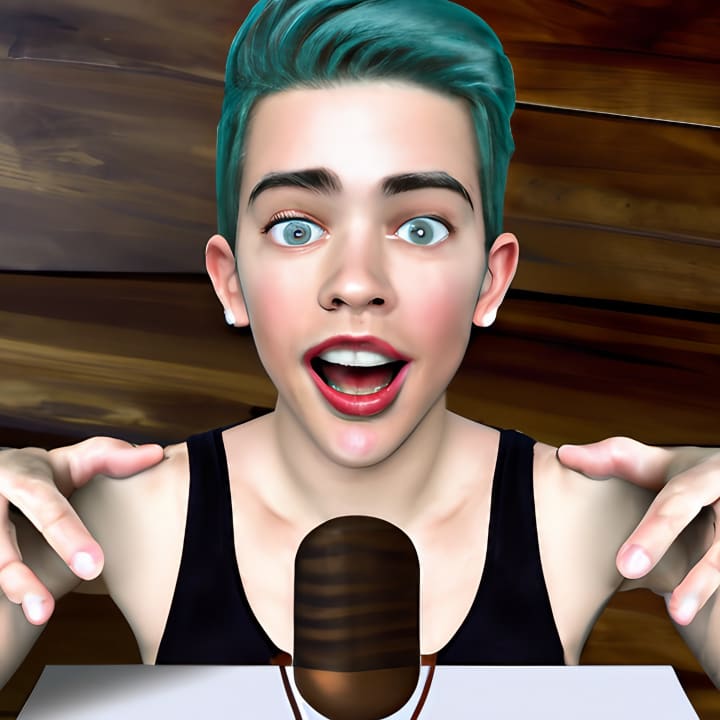 The birds chirped happily as they flew from tree to tree, and the breeze blew gently across the green grass.
Jeffrey had been walking around town all morning. Everywhere he looked, people were smiling and greeting him with pleasantries like "Good morning!" or "Have a great day!". It made Jeffrey feel happy inside knowing that people were taking time out of their days to make sure he was having a good one too.
10 Of The Best Photos Of Unknown Singers . Interesting Stories On Becoming a YouTube Star!
As he continued on his walk, he noticed something strange happening – it seemed like everyone's moods changed when someone else wished them well for the day! Smiles grew wider and laughter echoed through the streets; it was almost magical how quickly these simple words could turn bad days into good ones.
At first Jeffrey wasn't sure why his emotions where getting better, but then it occurred to him – by telling others to have a great day you're actually giving them hope for better things ahead! You're reminding them that no matter what obstacles may stand in their way today, tomorrow will be another chance at achieving success and happiness.
That's why Jeffery decided right there and then to start wishing other people "have a great day" whenever possible - even if they didn't respond back! He wanted everyone around him to know that no matter what life throws at them, they can always find solace in knowing that each new day brings with it an opportunity for joy and success.
Reader insights
Nice work
Very well written. Keep up the good work!
Top insights
Expert insights and opinions

Arguments were carefully researched and presented

Heartfelt and relatable

The story invoked strong personal emotions
Add your insights