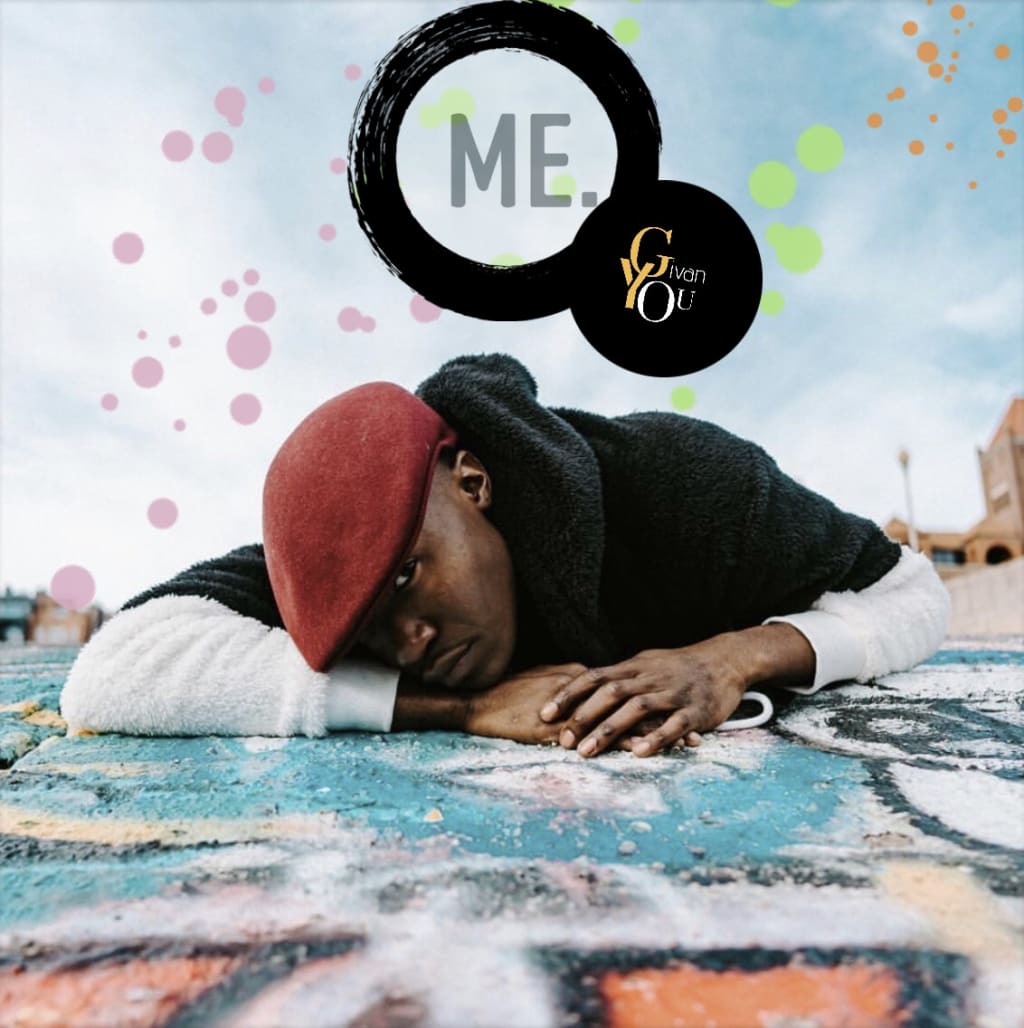 When you think of the word ME, you can't help but think of yourself right? Well, that's exactly what this new program is geared towards, finding and loving yourself. Change starts with you. The majority of the time, we put things and people before ourselves, while also promoting self-love. Think for a second: when is the last time you did something that truly benefits you from every angle? For me, these soul benefits can range from buying a milkshake or a long walk in the park to saying no to a full-scheduled day. Every day it is important to make sure that you take your dose of self-love.
We often struggle with putting ourselves first in a situation because we honestly do not value ourselves. We think that we are considered humble by putting ourselves last all the time. That does not promote humility; it promotes a lack of self-love and confidence. Whoever said that it isn't ok to love yourself?
As this program unravels, it will gear towards the constant building of a HOME that can help you find yourself. I, Jaylon Givan, will be sharing some of my inner thoughts that I experience mentally, spiritually, emotionally, and physically through this platform, while opening the door for you to do the same. The goal of this program is to provide a platform for anyone who needs to share and receive. For YOU to be able to realize that YOU are not alone. We can become your true inner selves. Yes, I'm referring to the one we yearn to become deep down our your souls. No, I don't have the actual key, but let's find it together.
Anyone who would truly like to share their thoughts, experiences, and stories, please feel free to email [email protected] If you would like to recommend someone to share their story, feel free to send us an email as well. ME serves as an anonymous blog, as it focuses on the content of its authors, rather than their identities. We hope that you enjoy our very first blog entry posted below. Please feel free to share it.
_____________________________________________________________________________
At this moment right now, I am happy and at peace. I love the reward of spending time with myself, staying focused, and keeping my eyes on the prize. I'm sitting here wondering, "Can I just feel this way forever?" Also wondering if I did, would I be living life? Balance for your mental health= allowing the process to flourish and being at peace with imperfections (including yourself). Give it a try! If everything was perfect, nothing would be worth it. "Life is just a story of some highs and some lows." ("Never Alone" - Tori Kelly)
A 24-year-old black boy, who is deeply moved by art and senses a legend inside himself, wishes for a better world. At times, this same guy doesn't know how to handle himself. He seems to have a grip on life for every bit of a second. His thoughts and feelings can run deeper than the Congo River. Sometimes it's amazing and sometimes it's not. Have you ever felt a certain way that you didn't want to feel? Let's talk about preparing for this internal/mental battle but not winning. Now an emotional state has been entered, but it's known that the feeling won't last forever. What matters is that it's here now! The struggle of detaching from your emotions can be real. Mixed feelings can weigh heavy, which is why indulging in an expressive outlet is a part of self-care. My dance professor would always ask me what's wrong and I'd never tell him. However, the experiences that he created always provided self-care.
This black boy thinks and thinks about what he truly wants out of life. His conclusion is: A better world, where people actually care about one another, listens, loves... but will that ever happen? Is he wasting his time? He believes in God, that Jesus died on the cross for our sins. He would simultaneously never bombard anyone else who doesn't believe. The question has been lately how does he know that Jesus is real? Answer: His spirit tells him so. He knows that he is not perfect and will never be as long as he lives on this earth. He prays for continuous compassion and strength from God to be great in representation.
He'd rather build himself up than down. He'd rather share the truth he knows than be facetious. He is the only one that thinks the way he does. Sometimes he feels like he's in his own world and that no one would ever take time out to truly understand. He wishes to wholeheartedly, embrace being in his own world. Life just feels like taking 5 steps forward and getting knocked back 25 at times. I'm going to have to get real aggressive in remembering who I am, better yet who I can be. No one knows what I go through and no one knows what you go through. Dear person reading this, I am like you but I am not you, I am ME.
healing