Getting Creative to Cope with the New Normal
Change and creativity are inextricably linked, and they rely on one another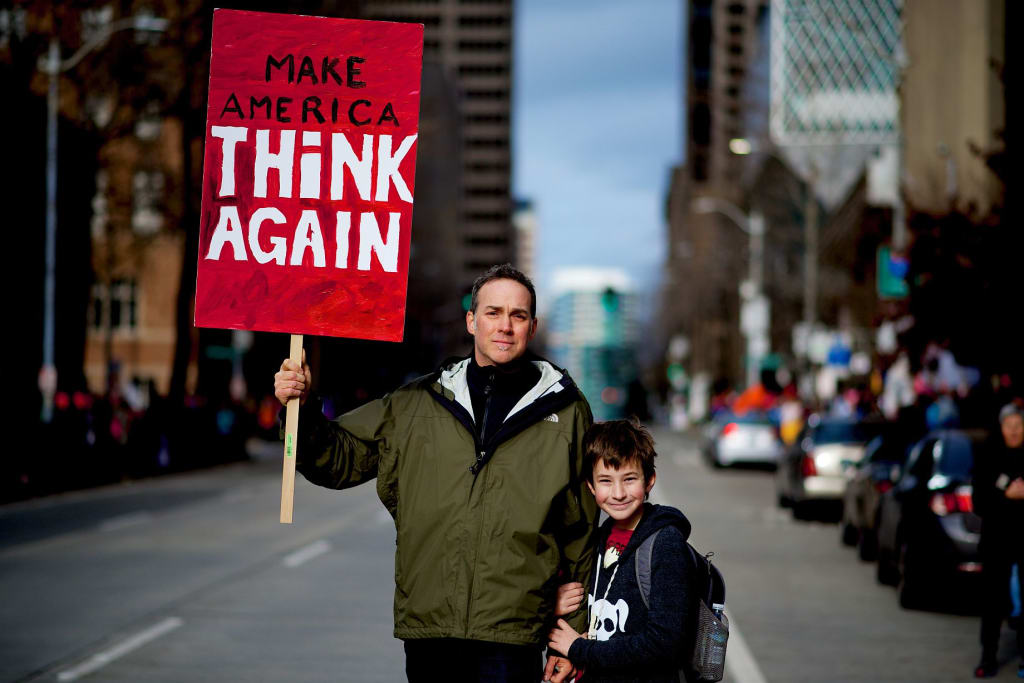 Photo By UnSplash.com
The world that has arisen in the aftermath of the COVID-19 epidemic is referred to as the New Normal. The pandemic has drastically altered how people live and work around the world. As a result, both firms and customers today face a demanding and transforming environment.
When the situation forced lockdowns, stores had no choice but to close their doors. These firms have to find new ways to communicate with their clients all of a sudden. And some of them had no previous experience with online buying.
The New Normal has ushered in a slew of new digital converts. It compelled corporations to implement a variety of novel solutions, tactics, and technologies that will continue to change our world for many years to come. The New Normal signaled the end of an era for certain businesses. For others, it's only the start. As your life evolves, you will notice certain unavoidable changes. Social changes all around you and including you, as well as personal changes in your own life, are examples of these.
It's difficult to put into words how detrimental COVID-19 is to business. Retail, hospitality, travel, and transportation are among the areas that have been impacted most hard. Many firms that were forced to close will be unable to reopen. Those that are reopening their doors must follow the health and safety laws of their respective countries.
Change and creativity are inextricably linked, and they rely on one another. When life throws you a curveball, you'll need to be creative to get through it. The difference in how you respond to a circumstance is therefore caused by creativity. Both the new change and the innovation required to deal with it carry risks and will propel you in a new direction. At the same moment, you may feel dread and anxiety, as well as delight and enthusiasm.
These changes might sometimes happen too quickly in a short period of time. The loss of much tradition in one's life, as well as too much newness, can lead to suffering and even a psychological collapse. Our ability to bounce back and recuperate from abrupt changes has its limits. It takes time to do these tasks.
While we may feel strongly motivated to make some changes and determined to embrace them, we also feel strongly inhibited by those same changes. Humans are inherently contradictory.
It's easy to understand how such drastic changes would necessitate some very inventive solutions for all individuals involved, as well as their families. But change is inevitable; it's a part of life. Life is a series of changes, yet that is what allows us to grow and develop as people. If you resist change, it will only make things more difficult for you.
There are also personal adjustments that necessitate a great degree of ingenuity in order to be successful. Marriage is a transition that necessitates some ingenuity. Here, a variety of adjustments are required, beginning with where to reside, money concerns, family issues (hers and his), and schedules.
Having children is another significant adjustment that many people must deal with on a daily basis. Here, too, there is a great need for innovation. Caring for another person necessitates genuine inspiration. Then, aside from money, scheduling, and family difficulties, there are adaptations to be made, such as providing for a family.
Women, in particular, must be particularly innovative in order to deal with the problems that these life changes entail, as they are often in charge of the majority of the aforementioned issues. Of course, being a single mother carries with it a whole new set of issues that must be addressed as creatively as possible by all parties involved.
Re-evaluating your entire life, and in effect, re-inventing yourself and your priorities, is equally crucial. Creativity is definitely essential for surviving this particular tragedy. It is critical to reinvent oneself on a daily basis.
The loss of a job or a home can plunge many people into a downward spiral of despondency and sadness. To turn the scenario around in your favor, you'll need a lot of imagination. You have the option to relocate. You can look for another employment or establish your own business if you lose your current one.
Change brings with it the prospect of a new beginning. You have the option of going along with it or playing the victim and feeling sorry for yourself.
The phrase "necessity is the mother of invention" is widely used. Because their founders were in urgent need, many brilliant thoughts, discoveries, and unique inventions were born. They sought solace in their own distinctive creativity.
"To exist is to change, to change is to mature, to mature is to continue on endlessly inventing oneself," Henri Bergson stated.
Whether you like it or not, change is inevitable. You'll be ahead of the game once you recognize that change is unavoidable and should not be dreaded. Maybe you've already experienced a huge life transition, and maybe you haven't. But you won't be able to prevent it. In fact, rather of fighting change, you'll find it easier if you strive to accept it. This is the kind of environment where you can let your imagination run wild.
Whether you're getting married, starting a family, losing a career, finding a new job, starting your own business, or dealing with any other life upheaval, creativity is essential to your success. Return to the preceding discussion of creative problem solving, take a big breath, and dive right in. We've all been there, or will be at some point in the future. What matters isn't what happens to you in life. It's how you react with those occurrences that counts; it's how you let your creative side cope with the challenges that matters.
Because as time passes, these shifts bring you new and larger things, making you smarter. It is a loss to prevent these adjustments. You only get one chance to live your life. Don't waste a single second of time dodging problems. Allow them to come to you so that you might learn from them.
Creativity can take many forms, including ideas, problem-solving, and teaching during the New Normal . It is through creativity that we can improve ourselves, grow our awareness, and broaden the perspectives of others.
You've made contact with the creative spirit when the potential for creativity meets the promise of expertise. You can't go backwards now. You've had that "aha!" moment of inspiration, and you're ready to take those creative leaps of confidence.
In the meantime, you may be wondering how to ensure your own creative success. There are a few things you'll need to do this job. You must first have a specific level of experience in your chosen creative field. If you don't know anything about science, you're not going to discover the next big medical discovery or come up with a viable alternative to the wheel.
You need to identify the area in which you have a unique set of interests and abilities. Success requires a certain amount of competence. To succeed in your chosen field, you'll need to be able to envisage endless possibilities in your selected field of expertise. That involves the ability to ponder a problem until you come up with a solution.
Perseverance is a necessity if you want to succeed in solving a challenge. Recognize when it's appropriate to take a fresh look at something by turning it on its side. It's essential that you realize the difference between nurturing and allowing your creative juices to flow freely to learn to cope with the new Normal
Being brave enough to take creative risks and do something you've never done before is a crucial part of the hunt for creativity. You must be open to any new opportunities that come your way. Ideas can strike at any time
how to
About the author
Estalontech is an Indie publisher with over 400 Book titles on Amazon KDP.Being a Publisher , it is normal for us to co author some of our publications with brainstorm on interesting contents which we will like to share on this paltform
Reader insights
Be the first to share your insights about this piece.
Add your insights