From Prison Cell to Sales
The story of how Elle B. Mambetov laid a firm foundation with the bricks thrown at her 🙌🏽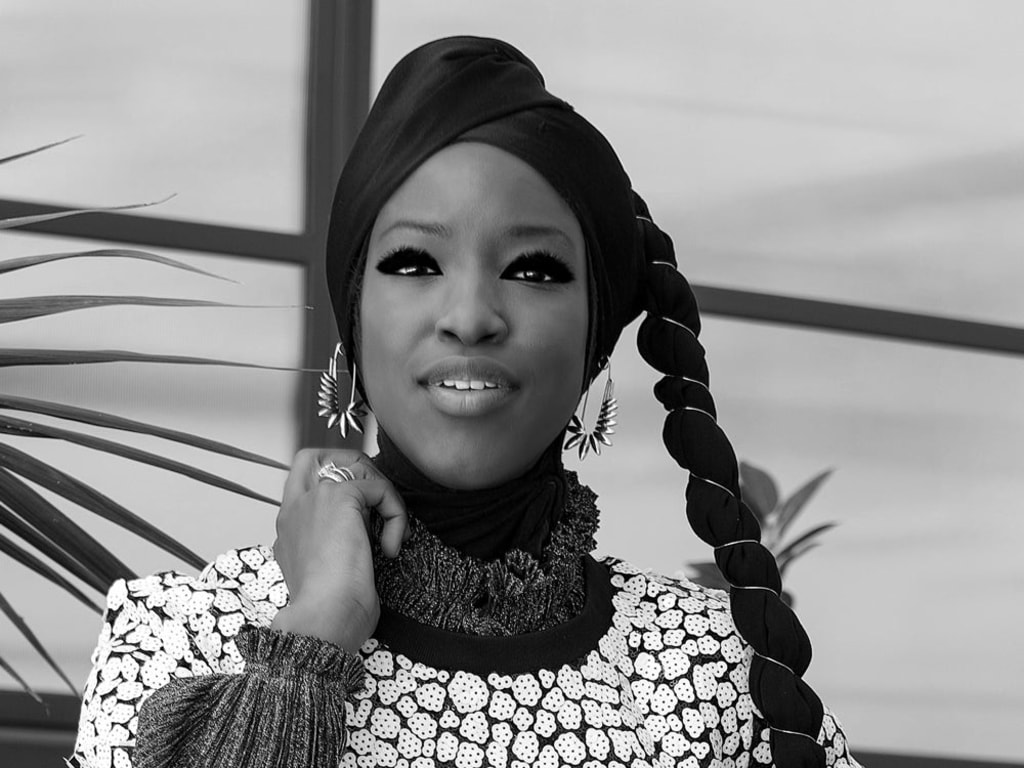 Photo by Essence
Imagine being wrongfully imprisoned for two years for a crime you didn't commit because your identity was stolen. Now, imagine that the person who stole your identity was someone you least expected, your best friend. That is Elle's story. She lost everything: her business, her home, her friends and also her dog. This is typically the storyline you'd see in the movies, so it is mindblowing to think that someone actually had to endure this. However, what is admirable is hearing that Elle experienced this without letting it define her. Instead, she came back bigger and stronger than before. Elle's cautionary tale is definitely worth sharing as it might be just what someone needs to work their way out of a rut. If she could transform her life after being betrayed, imprisoned and mistreated, then I promise you, you can overcome anything!
Elle, a Texas native, discovered her love for fashion at a tender age. Back then, she would often make clothes for her dolls to match her own. At 26, Elle was declared a London Fashion Week designer. She felt accomplished; she was living the dream. That is until her life was turned upside down. Unexpectedly, she was arrested at her home without a warrant by four police officers. Elle was confused. What had she done? She later discovered that the first person she befriended in the United Kingdom had ill intentions. Not only did he steal $50, 000 from her, but he also used her business name to steal over a million dollars from multiple businesses. He preyed on a young successful Black businesswoman in search of platonic connections. He took advantage of her need for companionship in a new town where she had hoped to expand her empire tenfold. She was the victim but was treated as though she was the criminal; she was even deemed a flight risk. Elle was devastated, and rightfully so.
While in a maximum-security prison, Elle wrote a book about her experience, A6347DW: American Captive, in which she shares about the corruption, racism, and sexism that she encountered while unsuccessfully trying to prove her innocence. She considered suicide almost every day as she felt defeated. Regardless, she did not allow the system to break her. Rather, she found hope in the thing she loved most, fashion. Her collection of Vogue magazines inspired her, and she hoped she'd survive the ordeal to become a designer again. Guess what? She did. She turned a situation that would ruin most into an opportunity to reintroduce herself to the world, feeling more determined than ever. Elle epitomizes Black resilience and is proof that regardless of your circumstances, NOTHING is unattainable.
Elle's Comeback
After Congress came to her rescue, thanks to the help of the only person who stuck by her, her mom, Elle was granted her long anticipated freedom. Since her release, she got married, converted to Islam and relaunched her luxury womenswear line. The brand features crop tops, joggers, coats, shoes and shirts, all meant for women who wish to dress modestly yet fashionably. In addition to selling these online, Elle also has a brick-and-mortar 1,800-square-foot store at the quintessential fashion and dining destination, Beverly Center. It is located on the seventh floor in the Bloomingdale's wing and offers housewares and food as well. If I am ever in the Southern California area, I will definitely be stopping by to show Elle and her team some love.
Elle has been doing great things lately, and not even the pandemic could stop her in her tracks. Once bitten, twice shy, they say. It is evident that Elle would allow nothing to get in her way again. Nuh-uh! I sit here in awe, mesmerized by the light and power Elle exhibits. In the video above, she speaks a bit about the process she underwent in launching her latest line and her associated virtual fashion debut. Below is another video displaying her creative take on this virtual fashion debut. It is unlike anything I've seen before, digital models and a digital catwalk. I am not easily impressed, but my eyes were glued to the screen throughout this short, vibrant clip. I think we can all agree that Covid-19 has pushed many of us to think outside the box. Clearly, Elle was no exception!
A quick visit to Elle's website, Elle B Mambet, will enable you to cop any of the items in the presentation that stand out to you. Her stellar pieces are of high quality, and boy oh boy, they do not come cheap. But, I think that is to be expected of luxury designs. Her SS21 line has pieces ranging from $445 for a sweatshirt to $8495 for a cashmere coat. Damn, sis! I did tell you that she came back bigger than before, didn't I? Elle did not come to play because she knows her worth and the worth of the pieces she creates, so she prices accordingly. I can't fault her for that.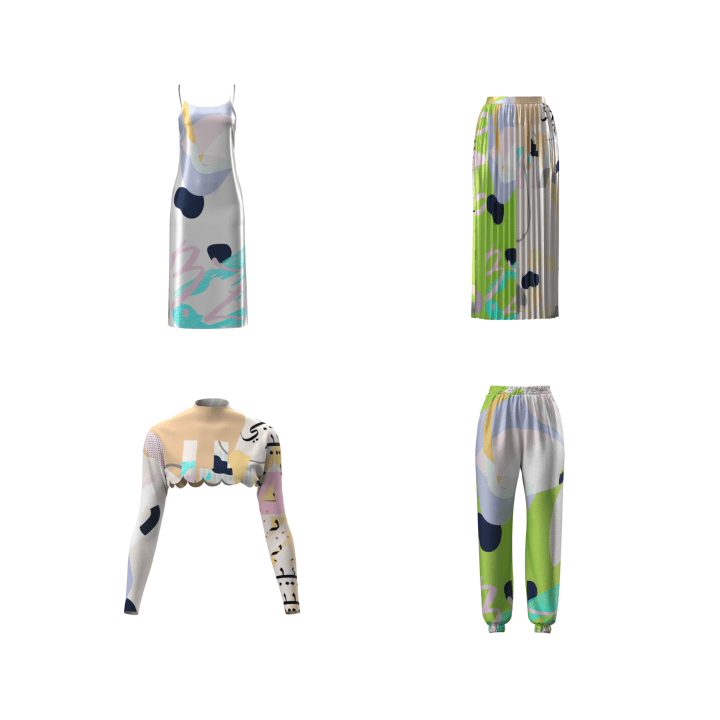 In keeping with her goal to provide modest attire, the pieces above are some of the pieces in Elle's collection. The modest designs of these pieces align with Elle's Islamic, religious identity. They have a similar price range as the items in the earlier virtual presentation though some t-shirts are sold for only $250. Each piece is made from silk (or cotton) and features an abstract, eye-catching print. This Elle B Zhou 2020 print showcases bits of vibrant colours, patterns, and the Arabic phrase 'Habibi' which translates to love or my heart. Her values are literally reflected in her designs. Wow! I am possibly fangirling over this strong Black woman and I am not ashamed to say it.
Spreading Her Light
Despite her past misfortunes, Elle still makes a point of giving back to the community. She has launched initiatives such as Project Hope and Slow Factory Foundation, both of which offer aid to persons affect by the recent events in Beirut, Lebanon. She has also been involved in charitable initiatives to help with Covid-19 relief including Vogue's A Common Thread and Doctors Without Borders. Her support is provided by donating a portion of all profits from her collection. After losing everything and everyone, she could have turned bitter and lack the interest to help others, but that was certainly not the case.
Prior to learning about Elle's story, I thought that I had some of the worst experiences while trying to navigate this thing we call life. While I believe we ought not to compare our struggles with those of others, I couldn't help but retreat into a state of gratefulness and humility. Here is a woman who was thrown to the wolves and came back leading the pack, so why should I not follow her example. It is through stories like hers that I am reminded to persist despite the hurdles I face in each aspect of my life. As I sit here writing my business plan, I know that there are no limits to what I can achieve, except the limits I place on my own thinking. Thank you for that life lesson, Elle, and keep making your mark, one design at a time!
If you are keen on keeping up with Elle's journey, feel free to follow her on Instagram. In case you were wondering, I do not know her personally, but I sure hope to meet her one day :)