I lately discovered a light amongst the social media craze that caught my attention. It also felt that this needed MORE attention. Me being a writer, reviewer, and promoter I thought I would use my skills to do thusly. Not sure this is something to boast about, but I am a Facebook user. I love Facebook and have built a fine, glorious empire on it. Facebook is like my little black book from the days of old. Therefore, this is why I am still am on Facebook; I think. I just cannot delete all that hard work. Just the thought of it makes me wince. Being on social media, though, especially Facebook, you find so much darkness, negativity, stupidity, conspiracy, and fear. Brought to us by our lovely media news who are no better. It warms my heart seeing someone bringing in genuine love in this our darkest times. Sure, there are tons of people out there with love, light and positivity spiel. This person's light though shined the brightest. It was not a cool fad to them, but something REAL. It was the truth. They get the enormous picture! Their love is spreading too. Their name?
Their motto?
'Let Love Rule'. Not just any love. The love we need to have for each other. Let us meet the creator of this growing FB phenom.
Meet Jenny Ann Nooe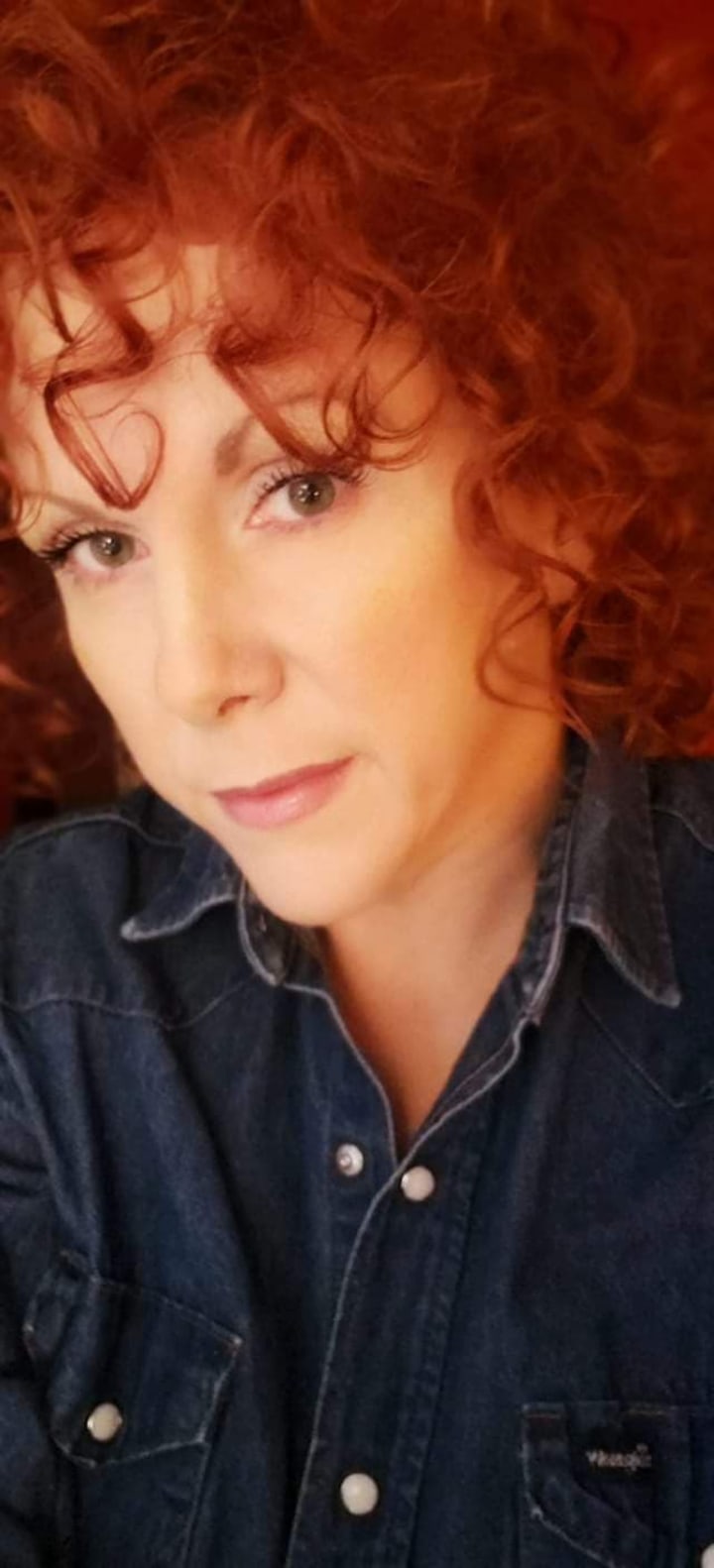 Jenny Ann Nooe is a Nashville, TN musician who has changed her focus on music to that of raising positivity awareness and love. Not only did she incorporate this way of life into her own family life, but she now is bringing it to the masses. Thus, her creative little group 'Let Love Rule' was born.
What Inspired Her
In early March 2020, her hometown of Nashville got wide attention in the media by getting hit by a devastating tornado. Then suddenly the entire world is smashed with the Covid-19 pandemic. She soon took notice of the darkness that filled up on social media. Social media was no longer a fun place to escape to anymore. On March 12, 2020, she created her public Facebook group called Let Love Rule. As Nooe puts it, "It is a place for people to go to take a break and escape and have positivity and support on social media." When she began this, she did not understand how much darker the world would get (The anti-police riots) and how her group would become such an important candle flame of hope in people's lives. In the world, it all seemed we had forgotten to love each other.
The Positivity is Growing
In reality, people are tired of the negative. Humanity still has hope for their world. This shows evermore in the surprising rise of Nooe's little group. Her 'Let Love Rule' followers have overgrown to over 1.9K people(and counting!) and reaching over into 42 countries! The group is open to all who want to drop the hate and embrace the love and positivity. In May 'Let Love Rule' hosted a Feed America fundraiser raising enough funds to feed 3,700 families! Nooe motto is, "We have to take care of each other." This fundraiser has proven people want to do that.
Expanding into a Brand?
With the growing success of 'Let Love Rule' Nooe wants to take her Facebook group to the next level. Using her training in Life Coach skills, she wants to incorporate free online courses to help people enrich their lives. This would be phenomenal! For the time being, Nooe always makes sure she posts each morning to her group with a positive quote or message and ends the day with the same along with a good night. Nooe says many people are starting over again, and with the drastic changes to our world, Noe wants to help. Her goal is all about helping people.
For more information on Jenny Ann Nooe and 'Let Love Rule' you can join the movement at https://www.facebook.com/groups/743163949548508/
About the Creator
Janny C is an established freelance writer. A bit of a jack of all trades writer Janny has found a niche in beauty writing, earning a reputation as a beauty product reviewer, which she shares here on Vocal Media.
Reader insights
Be the first to share your insights about this piece.
Add your insights