Fresh Start ..Looking After Me
Starting over again on many fronts is what 2021 looks like for this sexagenarian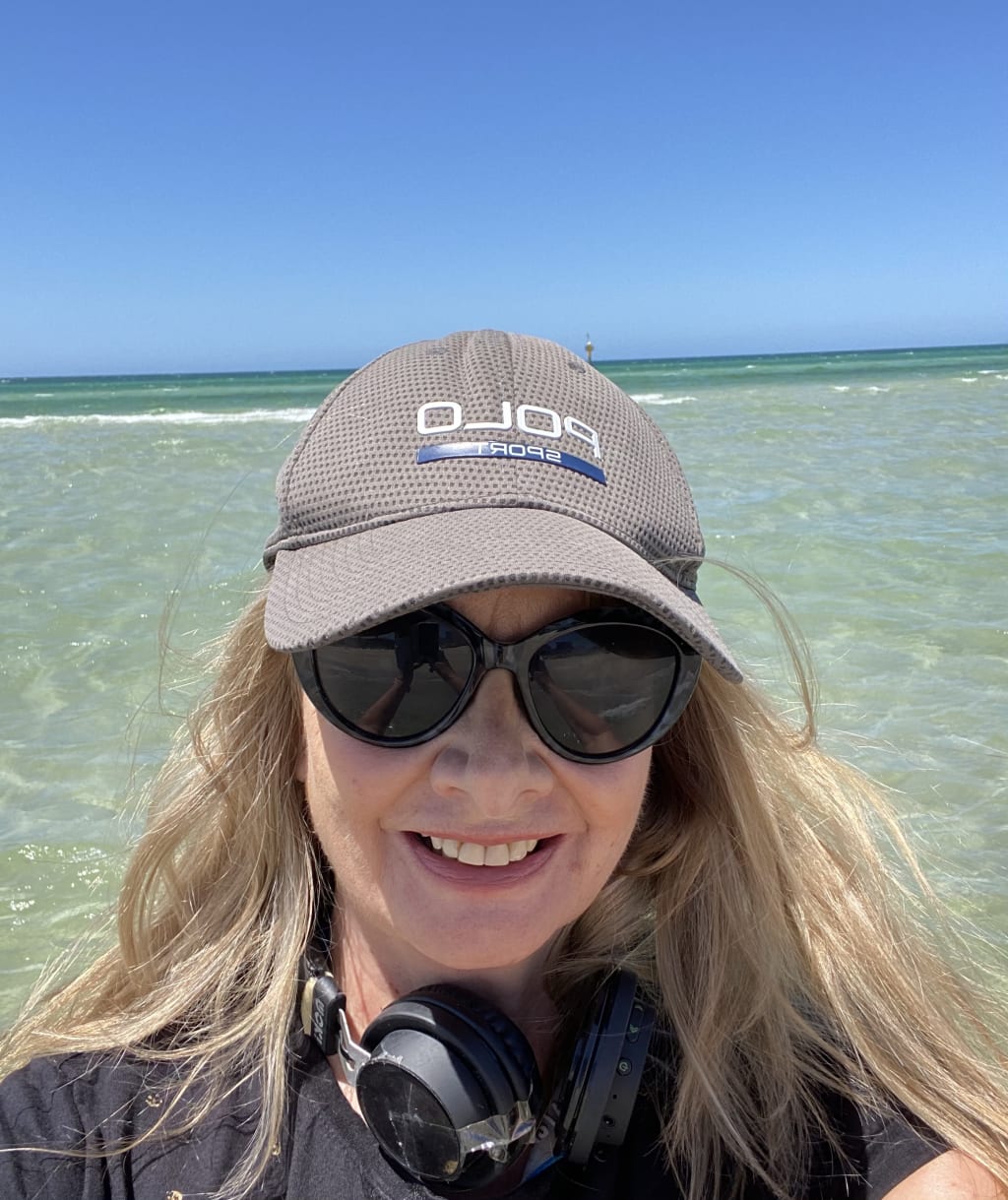 Photo by author
MIND,BODY, SPIRIT AND COMMONSENSE
I actually quite like me.... I'm a good friend.. I hope a half decent mum of amazing adults a bit of a shonky wife of a quiet genius... but prone to flights of fancy and consuming vast quantities of potato chips and chocolate in all its wonderful forms. This probably isn't helpful at the best of times. While in a working from home lockdown, it's positively asking for trouble.
PEACEFUL MIND
So I decided to deal with the head first, rein in some of the unhelpful thinking I have subjected myself to. I've been a worrier and inventor of scenarios that haven't been good for me... and by extension for others. However I'd managed to convince myself that it was just what I needed. A discussion about everything that was coming up for me would have been way more helpful than allowing cognitively dissonant thoughts to fight ...rendering my head an angry bee hive. I have this year to stop beating myself up about that time. I have become more mindful... I have forgiven myself and I am taking practical steps to help my thinking. These include
Journaling
Scripting
Chanting
Discussion
Subliminals
Gratitude
To name a few ...I have found these methods helpful in the past. This year I intend to ramp this up to another level.
GRATITUDE
One I mean to fully embrace is appreciation. I actually have a lot of good in my life already... but I'd fallen into that rut of comfort... taking for granted the familiar... and allowing myself to stagnate. I was not following a passion.. but I had taken some steps towards it..my working life was not in a great place... I was capable of doing a way more demanding job.. and indeed had trained to do so. This year had to be the year I needed to change. I am leaving my job.. and going to be doing what I'm trained to do.... but I am also giving over a bigger fraction of time to my passion and and training in that now. This is the year I will fully embrace that passion.
LATE MIDDLE AGED SPREAD
What of the chips and chocolate? Well, they have truly worked their ruin over the years... I had lost a lot of weight 5 years ago... using shakes and walking endlessly. I looked great and felt constantly hungry. It was not a sustainable way to continue.. and was all tied up with my unhelpful thinking about what I thought I wanted. The weight crept back and I can't deal with it anymore... and it's so unhealthy. This year my husband has joined me in the pursuit of better health... this is a big change and makes working towards this goal much more doable and fun.
We have invested in a weight loss meal plan programme, and so far it is going really well and is delicious. It's a win win as we have a huge choice of meals and don't have to do any preparation. It looks like it may be a sustainable life change
UNEXPECTED!
Oh and I've joined a gym. Anyone who knows me will be bemused by that. I've tried gyms in the past.. and felt it just wasn't me. I'm hoping to change my mindset, while I'm waiting for the gym to be fitted out, as it had been delayed during Covid! My daughter joined too. I hope we can support each other. She doesn't need to lose weight but it would be great if she could get into good health habits ... now, while she's young. Something I didn't do. Oh well it's never to late to change and recalibrate things. This is something I am embracing on several fronts this year. I will keep you all advised about how this sexagenarian gets on!
goals
About the author
Scots born Australian. Tales of being human. Despite aiming for the highest good of all, not always successful
https://www.instagram.com//gillesleyscott//
https://www.facebook.com/gillian.l.scott
Reader insights
Be the first to share your insights about this piece.
Add your insights