Finding Your Inner Worth in COVID-19
Tips and Tricks to Grow in Your Downtime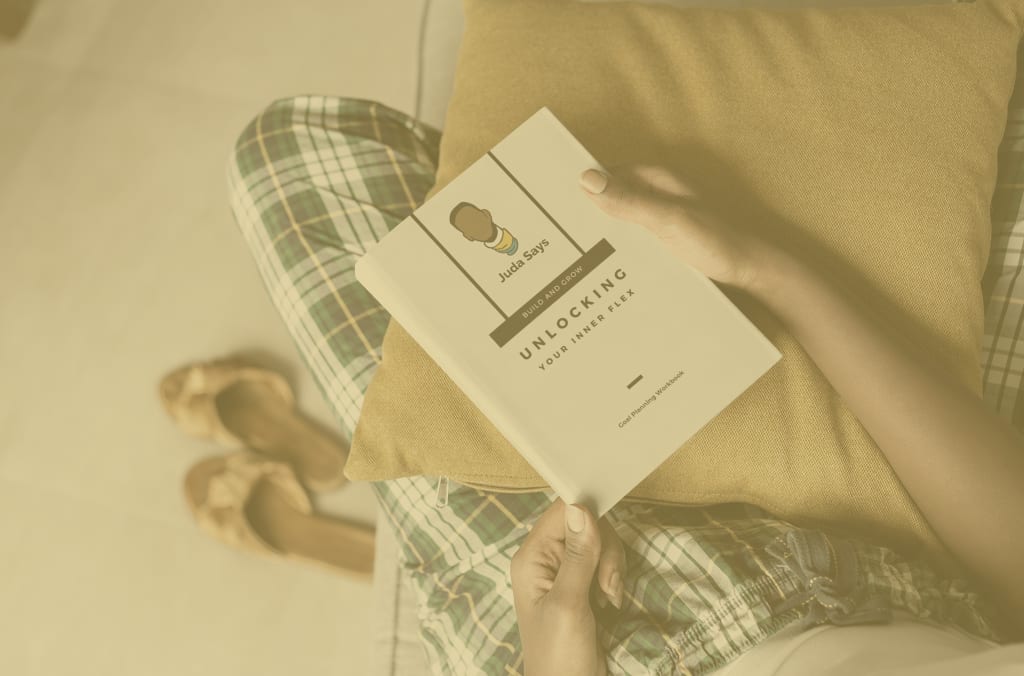 My upcoming free workbook "Unlocking Your Inner-Flex" available April 24th
The best time to discover new hobbies and interests is during periods of downtime If you're having a hard time finding things that are fun for you to do in your spare time or if you're missing inspiration to do more with your new found time then read on, I will cover some great methods and skills that I've used that will greatly assist you in your search.
Coronavirus has impacted everyones lives all across the world and while it's been somewhat stressful adjusting to new roles and ways of life there can be great upsides to be found in this chaos. For most of us coming from set schedules and positions it can be overwhelming at first to create new daily tasks and goals as our bodies physically and mentally have been used to a certain pattern of operation.
It takes a good week or so to shake off the "old shell" of duties your body was assigned to so don't fret those first few days of wandering and aimless downtime. First and foremost any great plan deserves a proper write-up, and creating a note or a word document of things that interest you would be the ideal way to begin. There is no set number of things that you can think of, since we are not sure when this pandemic will end it's safer to exhaust your mind of things that excite or interest you.
This can be anything as simple as learning a new tik tok dance to acquiring a whole new language. The opportunities for growth are endless in this era. Our main line of resource and assistance will be the internet, it is easier than ever to find sources, articles and helpful guides to get us closer to what we'd like to do. Once you have your list locked in and all potential ideas and concepts down the next step is to research!
I stress this word because it is extremely important to grasp, the amount of for that you put into getting information about your idea will determine how much you can commit to the overall plan and succeed in accomplishing completing it. You will always want to cover the beginning, middle and end of the list for each idea, also saving links and guides will also be needed for later reference.
You'll basically want your overall notes to contain most if not all of the information you'll need so that you can have a "one-stop" shop of sorts to refer to once you begin your work. Once you've exhausted the information and research section next is figuring out what to take up first. Again this can be subjective and there really is no ideal "original" venture or idea that you'll pick, go with what your heart picks and it can even be random.
Once you've chosen your subject or goal set aside a few hours out of your day to solely tackle this idea. Depending on how much free time and obligations you currently have you can even try "goal stacking" multiple ideas into a day where you'd have blocks of time assigned for each idea.
If you're a serious organizer and planner and your weeks and weekends aren't really busy I would even plan out your week into blocks and time for your ideas, this is effect gives you a "new shell" of patterns for your body to adhere to and follow. After the first week of establishing these new norms it will become easier and easier to get motivated to delve into these different hobbies and ideas and you will find yourself accomplishing much within this upcoming weeks.
Regardless of our countries outcome for this pandemic you will have learned and retained new knowledge and skill sets that will make you a better person coming out of this than you were going in, and that is our overall goal. If you have friends that are also concerned in looking for ideas you all could even make a game or online group tracking everyone progress weekly with each idea. This keeps the social distancing in effect and also keeps the isolation vibes at a minimum.
For some it is very developing new skills in isolation and downtime but with enough patience, determination and good faith you can train your mind and body to stick to your original goals and to accomplish them in due time. Discovering your inner worth is no overnight ordeal. It will take at least 2 to 3 weeks before you will notice a lasting and steady change to your self.
Also be sure to log your new ideas and goals into a daily journal or note taker for your own purpose. It helps to track your own growth and it keeps you focused on the overall plan. For those of you who are pretty open to discovering new ideas and skill sets I will provide a list of ideas and skills below that are very sensible, attainable and require small to medium start effort to get into.
These skill sets will improve your overall being either mentally or physically and will lead you with lasting positive results. Also feel free to reach out to me either on this site or Instagram with any thoughts, update for concerns as i would love to keep track of those of you who are knocking out your own goals throughout this COVID-19 era. I appreciate you all as always for reading and i thank you:
New Ideas, Skillsets and Goals for 2020:
1. Learning A New Language
2. Doing 100 pushups over 30 days (fitness schedule)
3. Opening a LLC Business
4. Producing a song or instrumental
5. Recording a song
6. Cutting or styling your own hair
7. Understanding the parts and functions of your car
8. Repairing computers
9. Learning Sign Language
10. Opening Dropshipping Business or E-Commerce Store
11. Writing A Book
12. Starting A Blog
13. Learning How To Write Code
14. Developing An App
15. Becoming Proficient With Photoshop
16. Starting A Clothing Company
17. Learning How To Cook
18. Becoming Proficient With Typing Without Looking At The Keyboard (good for data entry jobs)